Woman dragged by car will likely be affected by her injuries for life
Doctors originally thought she would need one, or both, of her arms amputated.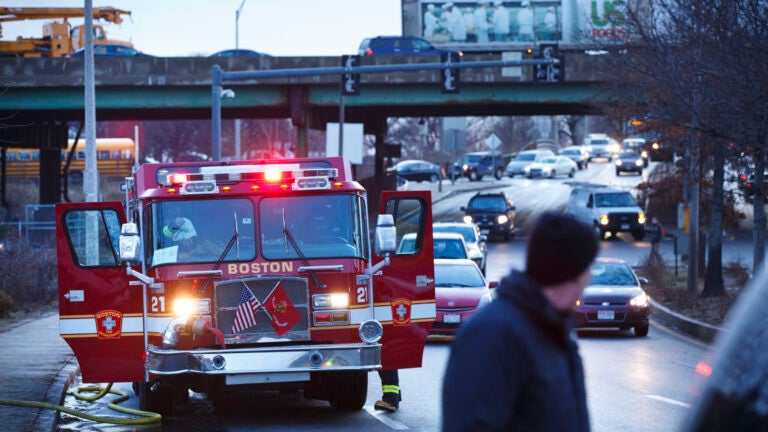 The woman who was dragged under an SUV for three miles on Monday will likely have to live with the injuries she sustained for the rest of her life, according to Suffolk District Attorney spokesman Jake Wark.
"The female victim suffered grievous injuries that doctors initially thought might require amputation of one or both arms; they were able to prevent that outcome, but her injuries will likely affect the quality of her life for as long as she lives,'' Wark wrote in a statement on Tuesday.
The name of the 48-year-old woman, who is being treated at Massachusetts General Hospital, has not yet been released. The woman's husband was also struck by the vehicle. He suffered serious, but non-life threatening injuries.
The Suffolk District Attorney's office has charged the driver of the vehicle, Xaianying Zhou, 44, of Sandwich, with two counts of leaving the scene of a collision causing personal injury.
Zhou is accused of striking the husband and wife while driving her SUV in Chinatown around 2 a.m. on Monday morning and continuing to drive, dragging the woman caught under her car on I-93 south to Columbia Road. The husband was found near the scene in Chinatown.
Zhou pleaded not guilty to the charges in Boston Municipal Court on Monday. Her lawyer said Zhou unknowingly dragged the woman and tried to help as soon as she realized she had done so, according to The Boston Globe.
Prosecutors say Zhou drove at least 2.5 miles before stopping and that she got back into her car and drove further after checking under the SUV before stopping on Columbia Road, according to the Globe.