At least one T rider is still really bitter about last winter
Someone vandalized an MBTA winter preparedness sign on the Red Line.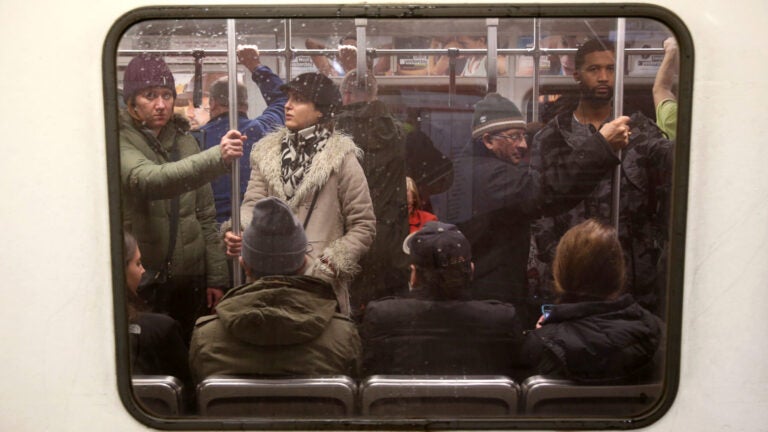 This just might be the truest graffiTi there ever was.
The MBTA has a lot of making up to do for its winter 2015 performance. After announcing an $83 million winter resiliency plan last year, the MBTA funded the construction of fences to prevent snow build-up on the tracks and plows to the front of trains.
The MBTA has also put up posters like the one Instagram user danieljenson27 saw Thursday morning on his Red Line train from Ashmont to Park Street.
The poster reads, "Winter happens. But we know you still need to get there,'' and urges readers to log on to the MBTA's winter updates-related website, sign up for T-Alerts, and use their phones for real-time tracking of approaching trains.
But an unknown commuter, bearing a pen and a grudge, had something else to add to the message.
[fragment number=0]