People in Massachusetts talk really fast, says completely obvious study
And we talk a lot, too.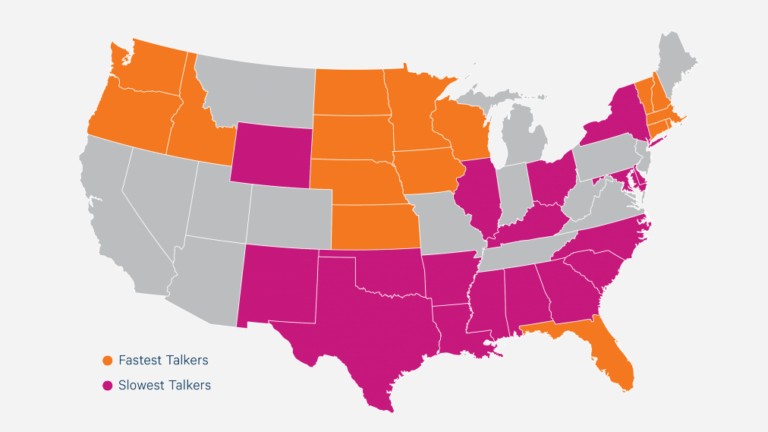 There's more to our speech pattern around here than the accent.
Massachusetts is the third-fastest talking state in the nation, according to a study done by analytics company Marchex.
The company's "Institute studied more than four million phone calls placed from consumers to businesses from 2013–2015, using technology that automatically monitors speech, silence, ringtones and hold times, to uncover speech patterns from residents in all 50 states,'' according to a press release on their website.
The only states that ranked higher than Massachusetts were Oregon and Minnesota. These top three rankings are reflective of larger patterns: The fastest talkers in America are mostly located in the Pacific Northwest, upper Midwest, and New England.
The slowest talkers are concentrated in the South: Mississippi, Louisiana, and South Carolina rounded out the bottom of the list.
The study also found Massachusetts to be the 14th most talkative state (which was determined by the number of words used in callers' conversations) and the 28th least patient state, putting us right smack dab in the middle of the list of "states most likely to hang up when put on hold.''