Watch Bernie Sanders taste test Ben & Jerry's 'Bernie's Yearning'
"This is the first time I've tasted it.''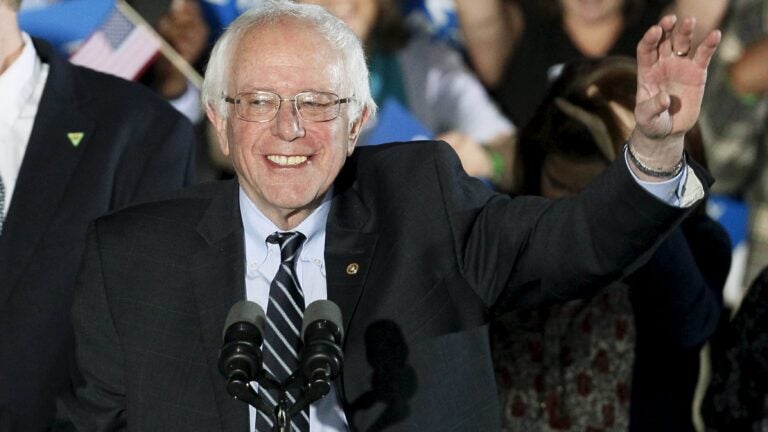 What do Jerry Garcia, Phish, and Bernie Sanders have in common? Hopes for marijuana reform, yes, but also—ice cream!
Ben Cohen, co-founder of Ben & Jerry's, said in an interview last month that he had concocted an ice cream flavor in honor of Sanders, the presidential candidate. Cohen explained that the idea of "Bernie's Yearning'' was more a product of his own political beliefs than a product that will be available in stores anytime soon.
But that didn't stop Senator Sanders from giving it a try when he visited "The View'' on Wednesday morning and co-host Raven Symone presented him his namesake pint.
[fragment number=0]
"That's good stuff,'' Sanders said. "This is the first time I've tasted it. Excellent, really good. And I'm not just saying that 'cause it's called 'Bernie's Yearning.'''
"Bernie's Yearning'' is plain mint ice cream with a disc of solid chocolate covering the entire top. According to Cohen, "the disc of chocolate represents the 90 percent of wealth that's gone to the top 10 percent over the last 10 years.'' Cohen's sweet-tooth solution to this disparity? Take your spoon, whack the chocolate into itty bitty pieces, and share the wealth with the minty 99% percent.
[fragment number=1]