Here's how you can get love advice from America's longest-married couple on Valentine's Day
The Connecticut couple will send 83 years' worth of marriage wisdom into the Twitter-sphere.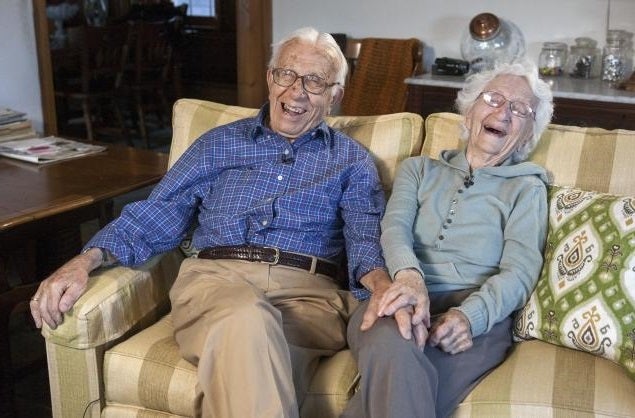 This Valentine's Day, you'll have the chance to tweet questions to a Connecticut couple with eight decades' worth of wisdom about love.
Ann Betar was walking to to her Bridgeport, Connecticut, high school one morning in 1932 when she first met John Betar. Driving past in his car, John stopped and offered Ann a ride. By November 25 of that same year, the couple was married. Five children, 14 grandchildren, and 16 great-grandchildren later, John and Ann are still happy, healthy, and married. Together for 83 years, the Worldwide Marriage Encounter organization has deemed the Betars the "longest married couple'' in the United States.
And on February 14, John and Ann, 104 and 100 years old, respectively, will take to Twitter to field your questions about love.
People curious about how John and Ann have made their love last are encouraged to tweet at the blog Handy using the hashtag #LongestLove. Handy is accepting questions about all things life and relationships until February 13. The blog will then tweet out the Betars' answers on their behalf the following day.
Because, out of all the lessons that 83 years of marriage has taught John and Ann, how to use Twitter wasn't one of them.