Credit card skimmer found at Quincy gas station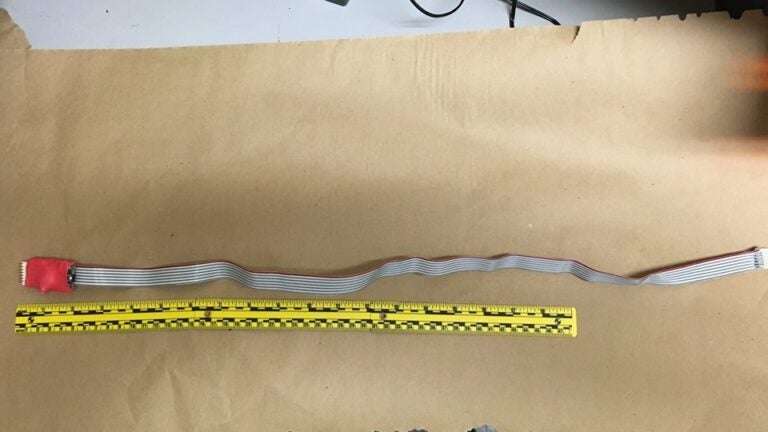 Quincy police are warning gas station owners to inspect their pumps for signs of tampering after a credit card skimmer was found at a Shell Gas Station on Thursday.
Police said in a statement that the devices are attached to the pump's circuitry and the information picked up can be downloaded remotely. A skimmer that could transmit data wirelessly was found in late January at a Gulf Station in neighboring town of Hingham.
Quincy police captain John Dougan told Boston.com the device found in Quincy is "closely-related'' to the one found in Hingham.
"I've never seen anything like this before,'' Dougan said of the device.
Dougan said the department was contacted by American Express after the credit card company noticed suspicious charges on cards. The company noticied the "commonality'' that the cards were being used at the Quincy Shell station, he said.
"Anybody that has gone to that particular gas station, make sure you check your statements,'' Dougan said.
Officers went down to the station and checked all the pumps, finding the skimmer inside one of the pumps.
"It's an ingenious device,'' Dougan said of the device's ability to run off the gas pump, hidden out of sight.
Quincy detectives will be contacting the Secret Service about the device, but Dougan said he did not know if the federal agency would take up the investigation.
[fragment number=0]