The Cape
State police seize heroin and cash in Cape Cod drug bust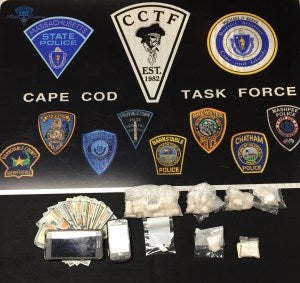 Authorities seized 180 grams of heroin and cash after a drug bust on Cape Cod Friday, according Massachusetts State Police.
Officers from the Harwich and Yarmouth Police Departments seized the heroin and $215 in cash from a Harwich home, according to police.
The property's two residents, Kenneth Dauphinais, 55, and Meghan Devito, 23, were arrested for drug trafficking and other charges. Police also said they arrested Jesse Dauphinais for trafficking and other charges related to the seizure during a car stop.
All three suspects are now being held without bail and await arraignment in Orleans district court, according to the state police.