MBTA
Orange Line passengers climb out windows after rail defect disables two trains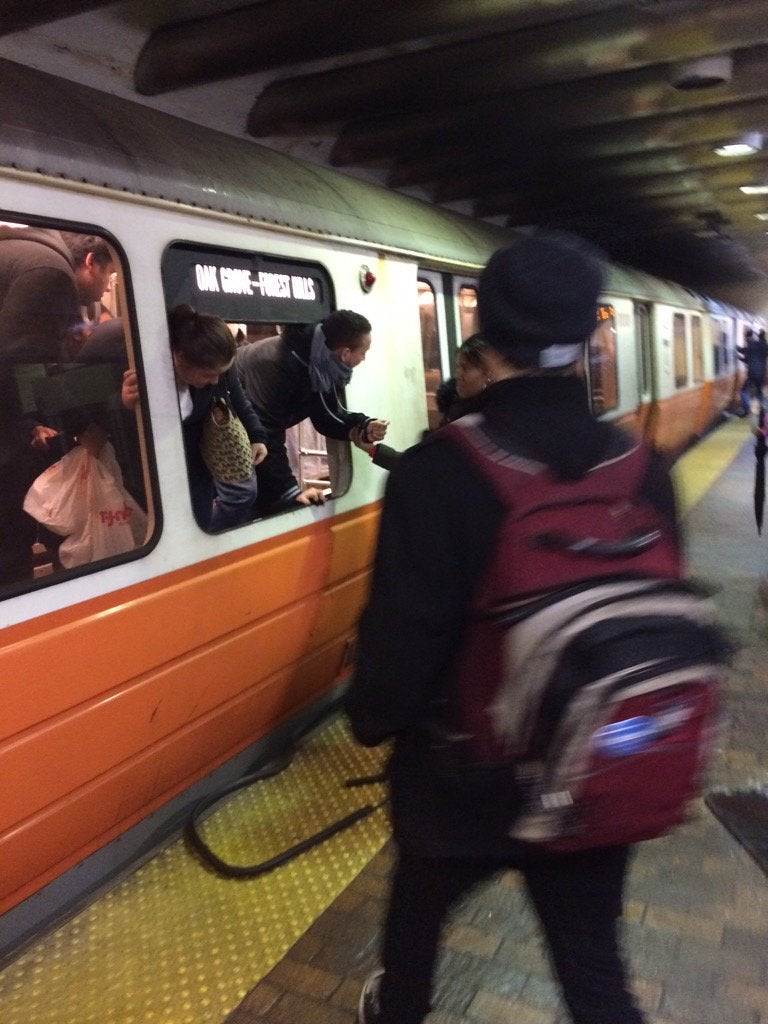 Two Orange Line trains became disabled near State Street station shortly before 9 p.m. Tuesday after a third-rail defect, according to MBTA spokesman Joe Pesaturo.
The Boston Fire Department was at the scene due to smoke, and fire officials said some passengers began pushing out windows to exit a train, according to NECN. Pesaturo said there was no fire. The MBTA didn't instruct passengers to evacuate through windows, he said.
"While there was never any risk to passengers, they certainly had reason to be concerned,'' Pesaturo said. "There will be a full investigation into all aspects, including the cause of incident and the manner in which it was handled.''
The incident caused severe delays in both directions, and the MBTA temporarily closed the station at 10:30 p.m. No injuries were reported.