Police department gives constructive criticism on proper use of permanent marker
The Bangor Police Department is at it again on Facebook.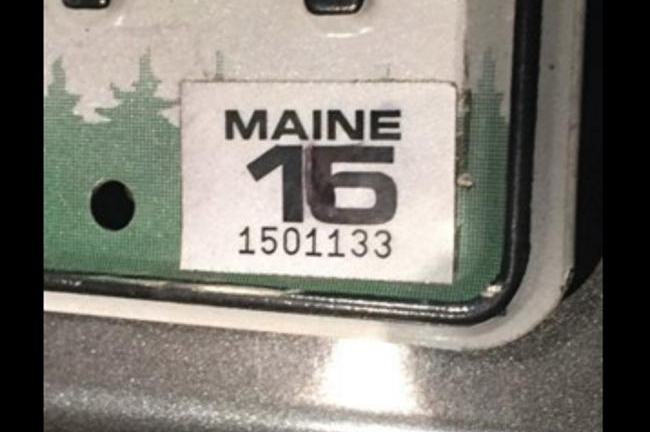 The Bangor Police Department wants you to know, there's no shame in "giving it your all.''
But for a driver who tried to disguise an expired registration sticker with some adjustments by a marker, the department had some firm — but light-hearted — constructive criticism.
"We want to make sure they know that this is against the law but we also need to make sure that we do not hurt their feelings in a way that takes away their initiative for their next project,'' the department said in a Saturday Facebook post.
The department offered some other more "positive'' uses for a Sharpie marker, both straightforward (a sign) and mischievous (drawing a mustache on "a sleeping compadre'').
"We just wanted to point out that this particular creation was a weak effort,'' the department said of the offending registration sticker.
This isn't the first time Bangor police have used social media to offer friendly tips related to the law and public safety. The department posted an open letter to residents of the Mid-Atlantic offering advice on how to deal with the mid-January blizzard.
Read the full post here:
[fragment number=0]