Police arrest 16-year-old in Chelsea shooting that killed 1, injured 7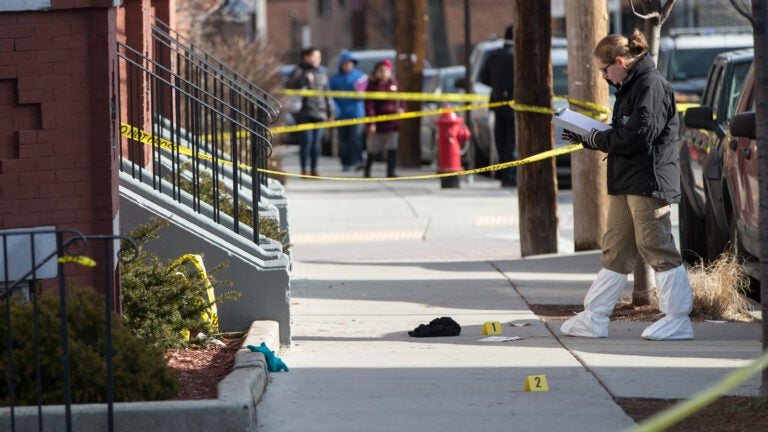 Police have arrested a suspect in connection with Sunday's early morning shooting in Chelsea that left one dead and seven others injured, according to the Suffolk County District Attorney's office.
Chelsea police arrested a 16-year-old Lynn male Monday and charged him with the murder of 19-year-old Pablo Villeda, according to the DA's office. Authorities said they would identify the suspect Tuesday morning. Juveniles accused of murder are automatically charged as adults under Massachusetts law.
"I want the community to know that Chelsea Police approached this case with urgency and professionalism from the moment it was called in,'' Police Chief Brian Kyes said in a statement. "We cannot and we will not tolerate this level of gun violence, especially when it leaves our young people dead and injured.''
Police responded to a report of a disturbance near 120 Washington St. around 2:40 a.m. Upon arriving, they found seven people suffering from gunshot wounds, including Villeda, who was taken to Whidden Memorial Hospital and later pronounced dead, according to the DA's office. Authorities believe the victims and others had attended a party in a vacant apartment.
Seven other victims were transported from the scene with injures that were not believed to be life-threatening, authorities said. One of the victims sustained injuries that were not related to gunfire, according to the DA's office. The surviving shooting victims were three males, ages 15, 18, and 22, and three females, ages 15, 17, and 18, authorities said.
Additional charges for the suspect are likely to follow, officials said in a statement. He will be arraigned Tuesday in Chelsea District Court.