A Billerica Chipotle closes after several employees diagnosed with norovirus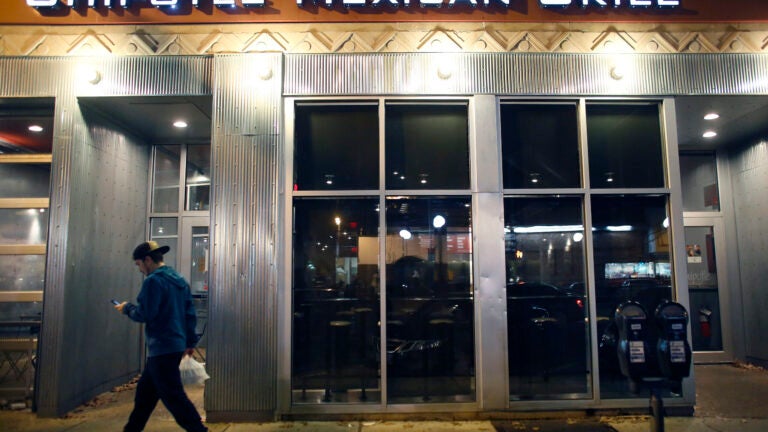 A Billerica Chipotle has closed after several of its employees were diagnosed with norovirus, health officials told The Boston Globe.
The restaurant on Boston Road closed Tuesday when four employees reported feeling ill, the Globe reported.
Chris Arnold, a Chipotle spokesman, told the Globe all employees who feel sick will be tested and not allowed to return to work until they recover. The restaurant will be fully sanitized before it reopens, he said.
The incident is being investigated by Billerica's health department. There were no customer reported illnesses as of Tuesday evening, Scott Zoback, a spokesperson from the State Department of Public Health, told the Globe.
Norovirus is one of the most common food-borne illnesses and can cause stomach cramps, diarrhea, vomiting, and headaches.
A Chipotle in Brighton's Cleveland Circle was at the center of a recent norovirus outbreak in December. About 140 people, largely made up of Boston College students, fell ill with symptoms of norovirus after eating there. A follow-up inspection found three critical health violations at the restaurant.
Chipotle CEO Steve Ells apologized for the norovirus outbreak in December and for a series of unrelated E. Coli outbreaks across the country. Chipotle pledged to dramatically change its food safety procedures, and has recently launched a campaign to win back customers.