Weather
After cold snap, Mt. Washington weather observers say they are enjoying 'balmy' temperatures
The meteorologists on the New Hampshire summit say they experienced a 54-degree temperature change in less than 48 hours.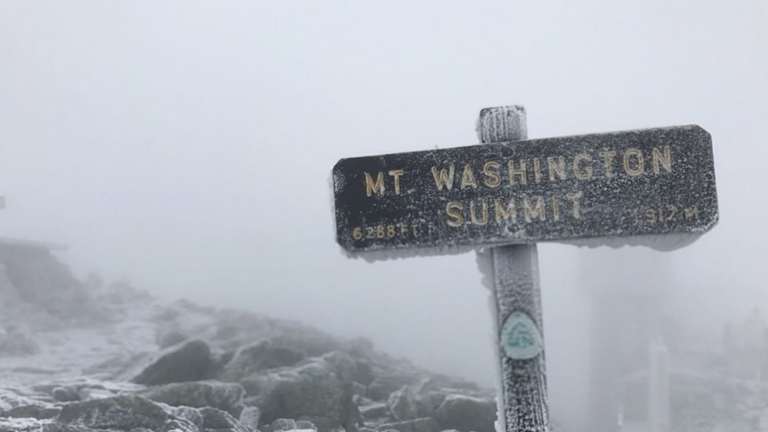 On Saturday morning, it was tied for the second coldest place in the world. But on Monday morning, meteorologists at the Mount Washington Observatory in New Hampshire said they were enjoying a "balmy" temperature of 20 degrees.
"It's a heat wave out there, at least relatively speaking!" the weather observers wrote on Facebook. "It's hard to believe that only 48 hours ago our air temperature was sitting at -38F. The winds continue to howl, however, with gusts approaching 90 mph this morning."
A 54F degree temperature swing in less than 48 hours! #MountWashington #WhiteMountains #NHwx pic.twitter.com/fgKkcNJDlm

— MWObservatory (@MWObs) January 8, 2018
The weather observers on the summit of the highest peak in the Northeast have seen record cold temperatures in recent weeks and have used the extreme weather to show followers on social media what happens under the frigid temperatures. Mount Washington meteorologists said Saturday evening that they observed temperatures of 33 degrees below zero and a wind chill of negative 83 degrees.
We had a little fun in the cold this morning, watching as bubbles froze in the frigid temperatures! Check out the video (which was taken inside the airlock at the front of the summit building). Enjoy!

Posted by Mount Washington Observatory on Saturday, January 6, 2018
They aren't the only ones celebrating the relative thaw. People around the region used the hashtag #heatwave Monday morning to express relief about the arrival of warmer temperatures following last week's arctic air.
According to the National Weather Service's 7-day forecast, Boston will see a highs in the 30s through Wednesday. On Thursday and Friday, the high temperature may reach the low 50s.