Weather
Here's why Tuesday was such a hazy night in the Northeast
The answer is simple: west coast wildfires.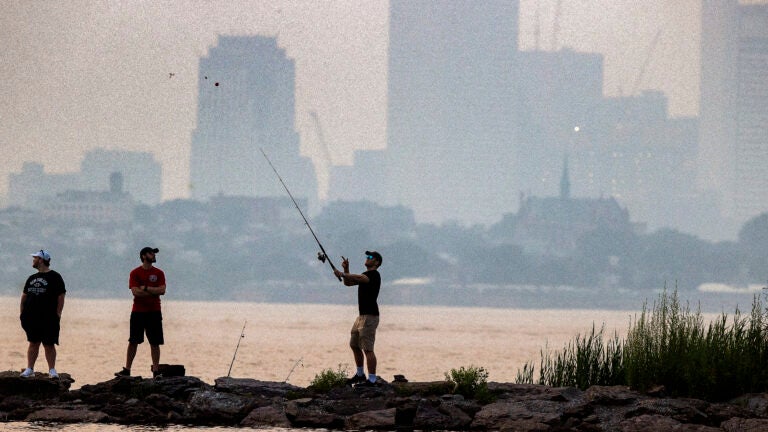 On Tuesday, the Northeast felt the effects of the wildfires that have been burning across the western United States and Canada. Though it was a beautiful, sunny day on paper, things got hazier as the day went on and smoke drifted through the upper atmosphere.
Most people will just notice the hazy skies, but anyone with breathing difficulties is likely to feel the increased air pollution. The National Weather Service issued an air quality alert until midnight Tuesday, and the Massachusetts Department of Environmental Protection forecast a moderate air quality level for sensitive groups, noting increased fine particle levels. Air quality should improve slightly Wednesday and be back to normal in Boston by Thursday.
Rhode Island also posted an air quality alert on Tuesday due to the heavy smoke, The Boston Globe reported, and a statement from the Department of Environmental Management noted that heavy smoke from wildfires is causing increased fine particle concentrations reaching "unhealthy levels."
Here's what it looked like on Tuesday:
Newsletter Signup
Stay up to date on all the latest news from Boston.com