Weather
Here's how snowy this winter will be, according to NOAA
The NOAA predictions are in, but could anyone ever hope to predict a New England winter?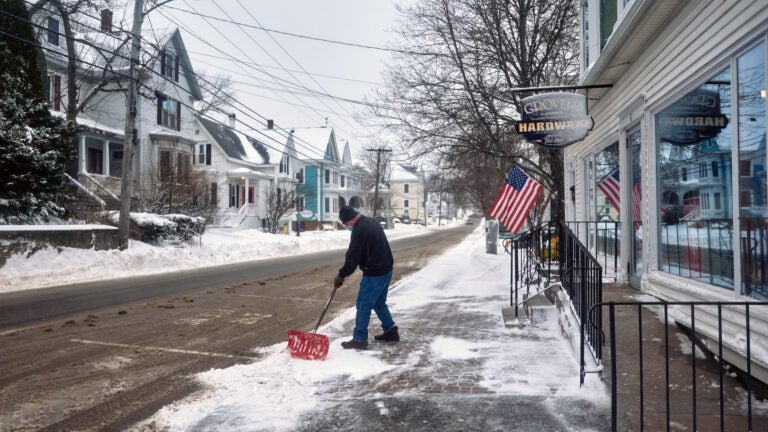 It may be 75 degrees out but the chill is slowly starting to set in, a reminder that New England's infamous winter weather is on the way.
The National Oceanic and Atmospheric Administration released its winter weather predictions on Thursday morning, and it actually looks like it will be a mild winter.
New England has a 40% to 50% chance of above-normal temperatures and an equal chance of above-, below-, or near-normal precipitation; though upper Vermont is leaning 33% to 40% above normal.
The predictions are for meteorological winter, so December, January, and February.
As far as what this means for big snowstorms and cold snaps, NOAA's predictions are just a forecast and New England could do what it often does and surprise us all. The big storms we all remember — like the snowstorms and nor-easters in 2018 — weren't forecast months in advance.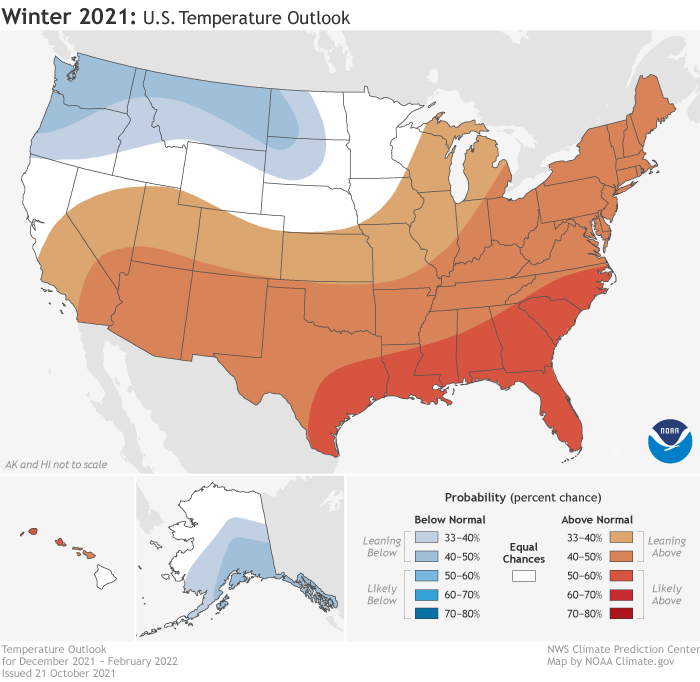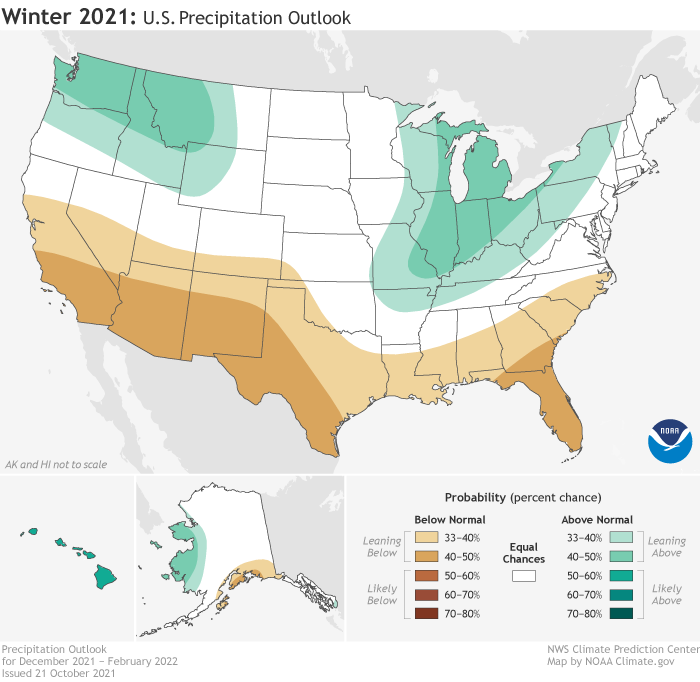 Around the country, it will be warmer than average across the southern tier and most of the east coast, especially in the southeast, and colder in the Pacific Northwest. NOAA is also predicting that a moderate La Nina — below-average sea temperatures in the eastern Pacific Ocean — will also be influencing weather patterns. La Nina can bring colder and wetter weather to the Northeast.
"Consistent with typical La Nina conditions during winter months, we anticipate below-normal temperatures along portions of the northern tier of the U.S. while much of the South experiences above-normal temperatures," Jon Gottschalck, chief of the Operational Prediction Branch at Climate Prediction Center, said in the announcement. "The Southwest will certainly remain a region of concern as we anticipate below-normal precipitation where drought conditions continue in most areas."
Drought is expected to continue and develop in new areas across the country, including along the east coast in Florida and the southeast. Severe drought continues in the west, but the Pacific Northwest, northern California, upper Midwest, and Hawaii are most likely to experience drought improvement.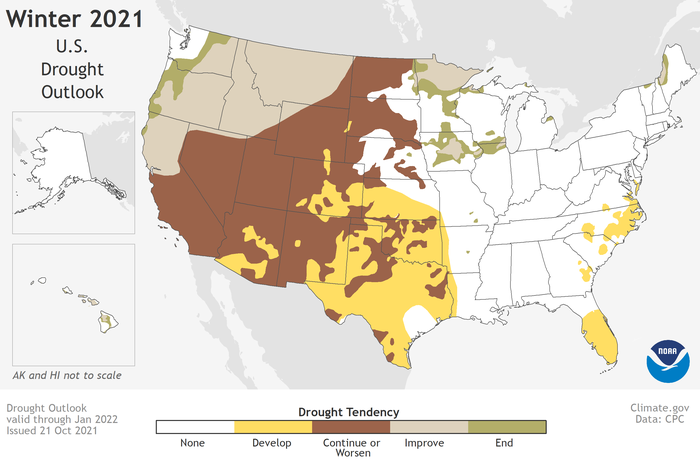 Newsletter Signup
Stay up to date on all the latest news from Boston.com