Weather
November to close out with gusty, wintry mix
Get used to it — The Farmer's Almanac warns of a 'winter of shivers.'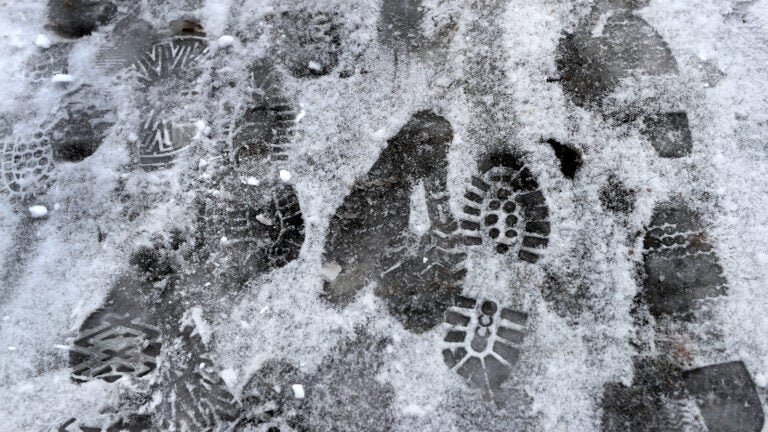 Travelers returning home from Thanksgiving festivities should bundle up and brace for some messy winter weather.
The post-holiday week kicks off with a chance of rain and snow on Sunday night into Monday, followed by a dry but chilly rest of the week, according to the National Weather Service's Boston bureau. The wintry start to December sets the tone for what's likely to follow for the Boston area in the coming winter months.
Sunday will begin with sunshine and a high near 40. Snow showers are due late Sunday evening with light wind and little to no snow accumulation. Snow will likely continue into Monday morning before turning into rain by midday. It'll be gusty Monday, with wind speeds reading 23 mph, according to NWS.
But things brighten up a bit mid-week. Tuesday will be mostly sunny with a high around 40. Wednesday and Thursday will see a similar forecast, though Thursday will be gusty with winds reaching 20 mph. Temperatures creep up just a bit Friday, with sunny skies due and a high near 49.
Daily Local Weather Forecast
Farmer's Almanac warns of 'Winter of Shivers'
The 2022 Old Farmer's Almanac issued an official warning to brace for "the longest and coldest [winter[ that we've seen in years," and dubbed the next few months the "winter of shivers." The Almanac, which has been published for 230 years and touts 80 percent–accurate weather forecasts, said New England and other areas of the country will experience "positively bone-chilling, below-average temperatures."
According to the Almanac's winter 2022 prediction, New England will see an abundance of snow and extreme wintry mixes. The coldest period is just around the corner, in early December, with another blast of frigid weather expected early to mid-to-late January, and mid-February. The Almanac predicts the snowiest periods to be in mid-to-late December, early January, and early and mid-February.
The Ohio Valley, northern portions of the Deep South, and even southeast New Mexico are also in for serious snowfall this winter.
As for what the rest of the country can expect, the Almanac said this:
"Above-average snowfall is also in the forecast along a track from eastern Montana southward through the western halves of the Dakotas and into northeastern Colorado. While temperatures in this mid-country strip will be relatively normal, snowfall will be abundant, with several storms predicted throughout the winter," said the report. "Meanwhile, most western areas will remain relatively dry, with all but the Pacific Coast itself and portions of the Southwest experiencing the frigid cold predicted for much of the rest of the country."
Newsletter Signup
Stay up to date on all the latest news from Boston.com