Weather
Dream on Boston, but don't count on a white Christmas
Weather experts say the chances for snow are slim, and getting slimmer every year.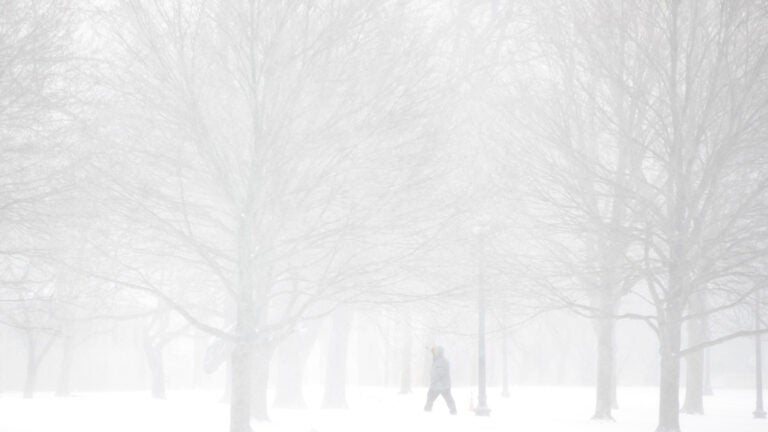 Irving Berlin knew it. Bing Crosby sang about it.
People do dream about a white Christmas, where the treetops glisten and children listen for sleighbells in the snow.
Unfortunately, this year, dreams might be all they'll be.
There's about a 30 percent chance for a few flakes in the Boston area for the holiday, according to the National Oceanic and Atmospheric Administration.
"We're actually kind of in that normal zone for [the Northeast] just in case we get one of these sneaky, late-December systems coming in there," AccuWeather Senior Meteorologist Paul Pastelok said. "But I do feel like the probability of a white Christmas in Boston, New York, D.C. and Baltimore is slightly lower" this year.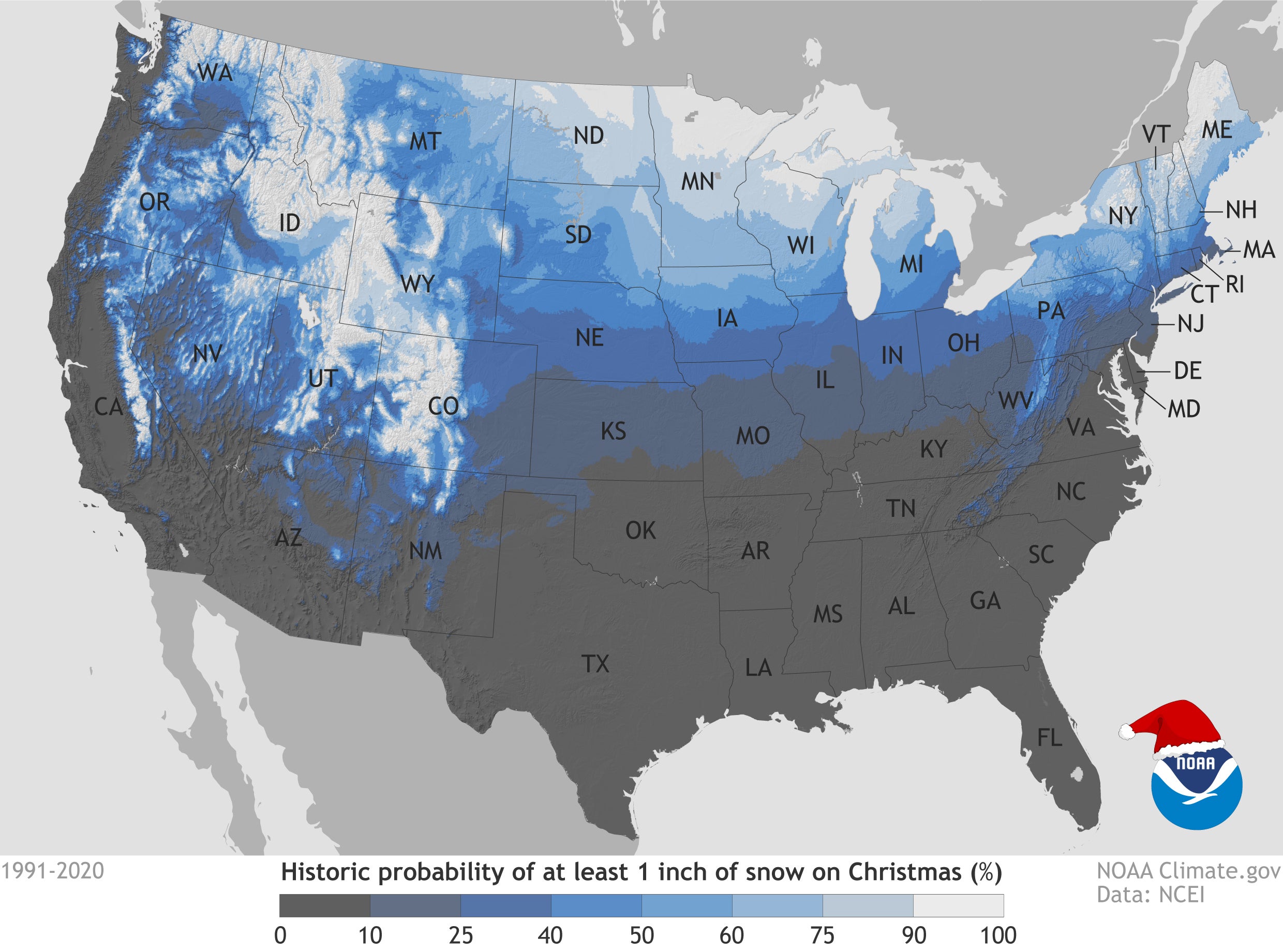 Curious about the chances for snow this Christmas in your neck of the woods? You can search this interactive map from NOAA by town.
The chances for a bit of snow on Christmas morning seem to get more remote every year, and there's a reason they seem even more remote this year.
NOAA recently updated its "normals" data, which it uses to look at average temperatures and rainfall. These averages are calculated every decade, so scientists can put today's weather into proper context.
Up until this year, the agency used data from 1981 to 2010. This year it switched over to data from 1991 to 2020.
CNN crunched the numbers for more than 2,000 locations that have ever had a chance of a white Christmas, comparing the "normals" data from the two 30-year periods.
About 64% of those locations have a decreased chance of a white Christmas compared to the previous 30-year average. About 31% increased their probability, leaving 4% of the locations staying about the same.
While meteorologists and climate scientists see slim prospects for a white Christmas, some old standards like the Old Farmer's Almanac and the Farmers' Almanac seem to be a little more optimistic.
The latter predicts snowy periods and cold weather the week of Dec. 19-25 and the former forecasts "frigidly cold weather" with scattered snow showers and flurries during the holiday.
One can only hope they are right.
A bit of trivia
It's a bit ironic that the song "White Christmas" has come to be associated not only with a perfect, snowy Christmas, but also rural New England.
In the original version of the song, someone sings about warm weather and palm trees — because the original setting for the song was Hollywood, not a Connecticut inn.
Here's the original introductory verse:
The sun is shining, the grass is green
The orange and palm trees sway
There's never been such a day
In Beverly Hills, L.A
But it's December the twenty-fourth
And I am longing to be up North

Irving Berlin
Later, Berlin retooled the song for the 1942 movie "Holiday Inn" starring Crosby and Fred Astaire, and the 1954 film also titled "White Christmas." That version became the holiday classic focused on snowy nostalgia.
Newsletter Signup
Stay up to date on all the latest news from Boston.com