Weather
Massive outage leaves nearly three-quarters of Quincy without electricity
Power was restored to most of the city by 10 p.m.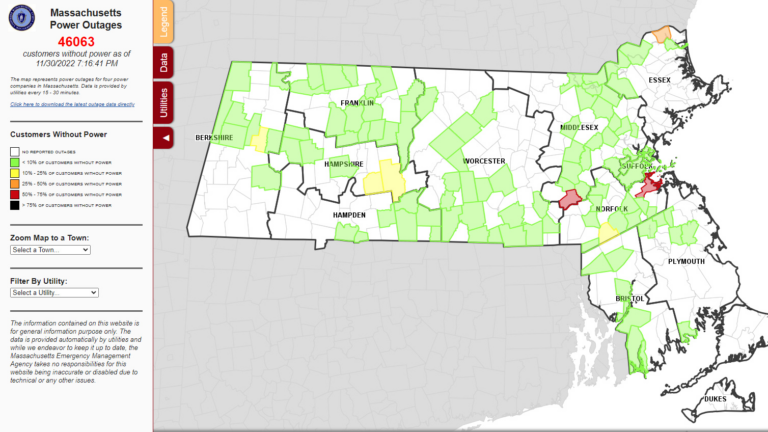 Nearly three-quarters of the city of Quincy lost power Wednesday night due to a major storm that brought high winds and heavy rain.
According to the Massachusetts Emergency Management Agency (MEMA), 72% of the city was without power by 7 p.m., amounting to over 43,000 people.
Power in Quincy is supplied by National Grid, and by 10 p.m., power was returned to most of the city, according to MEMA.
At its peak, over 46,000 people in Massachusetts were without power.
Lincoln, which is powered by Eversource, also had a major outage, causing 37% of the town to go dark and affecting 975 people.
Sharon, Haverhill, and Bourne also had significant outages, with 15%, 13%, and 17% of the municipalities losing power, respectively. Haverhill's outage affected over 3,700 people, while Bourne's affected nearly 2,000, and Sharon's over 1,000.
Eversource provides power to Bourne and Sharon, while National Grid is responsible for Haverhill.
Winds reached up to 54 mph Wednesday, according to local meteorologists, but rain began tapering off around 9:30 p.m.
Newsletter Signup
Stay up to date on all the latest news from Boston.com