Weather
The dam held, but Tuesday was still 'terrible' for Montpelier, says mayor — and it's not over yet
"I want to be clear, we are not out of the woods."
As devastating floodwaters began to ebb in parts of Vermont late Tuesday and early Wednesday, the state's capital was left to deal with the muddy, debris-filled aftermath.
Public works crews were assessing the damage in downtown Montpelier on Wednesday morning, the city said in a Facebook update. Residents were urged to avoid traveling through the area unless absolutely necessary, and a parking ban on Main Street and State Street kicked in at 6 a.m. to allow crews to begin clearing mud and debris from the roads.
On Tuesday evening, Montpelier reported that both the Winooski and North Branch rivers were receding and below flood stage, while the Wrightsville Dam — which hit capacity and came precariously close to overflowing — had also begun to subside.
"It's a real improvement from yesterday, but I can tell you, yesterday it was terrible," Montpelier Mayor Jack McCullough said in an interview with NBC News Wednesday morning.
"Since then, the water has receded and now we're faced with a massive cleanup effort," he said. "We'll start by getting all the mud and debris out of the streets, and then we'll be able to start with the rest of the work clearing up all the businesses and helping people get back on their feet."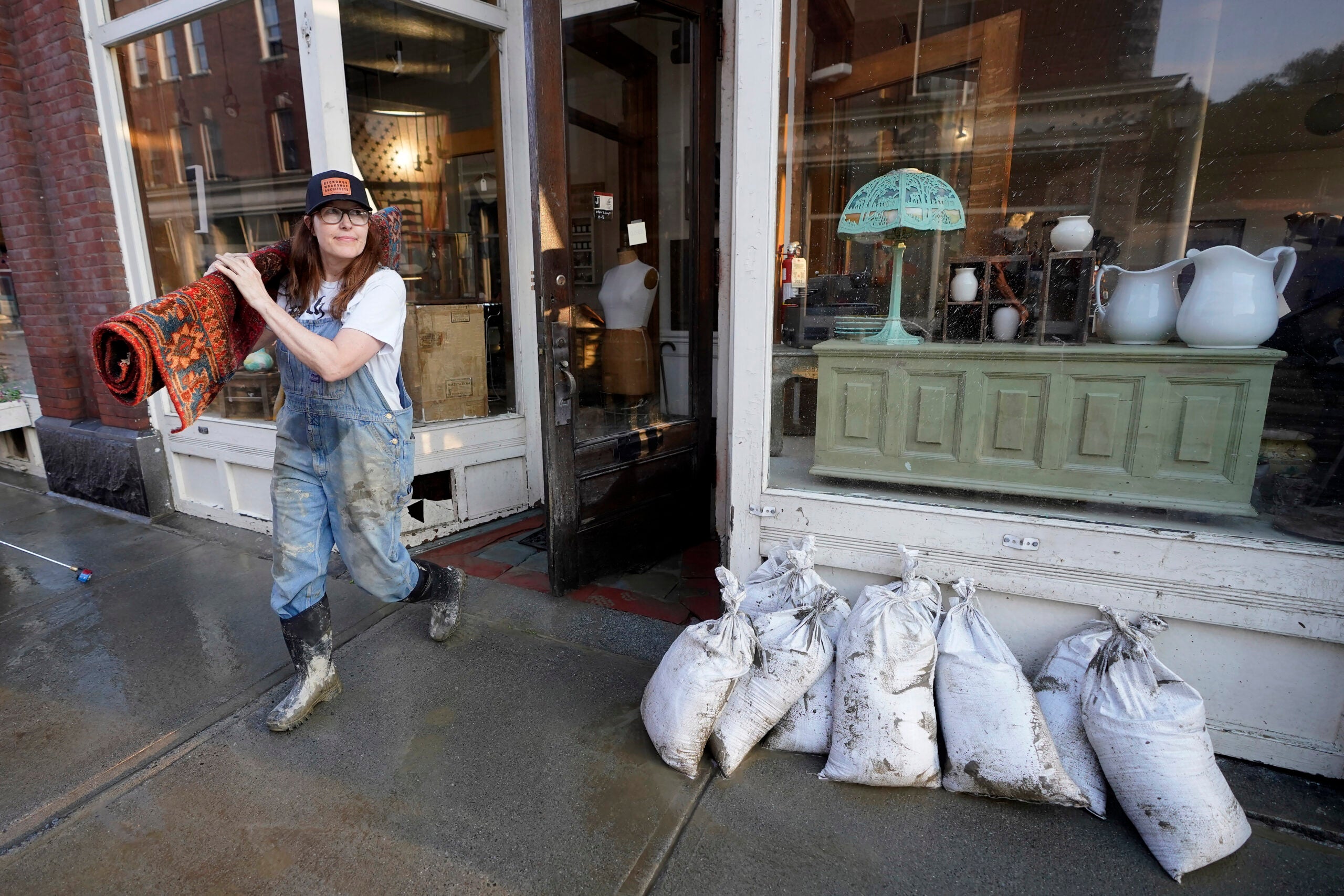 After clearing the debris and silt, Montpelier's Department of Public Works will be available to help businesses remove trash from flooded areas, the city said in a Tuesday evening update on Facebook. Business owners were asked to place trash along the street for crews to pick up.
The city also said its Emergency Operations Center will assemble volunteers to help with clean-up efforts.
Looking ahead, McCullough said city officials are keeping an eye on the Wrightsville Dam, "but we're definitely feeling better about that."
"The waters are receding, and we do not expect at this point that it will either overtop the dam or go into the spillway," he added. "So I think we're looking pretty good there."
Acknowledging that the city is expected to get several more days of rain later in the week, McCullough said he's hoping that the rainfall is "nothing approaching the level we've had this week."
In remarks Tuesday, Vermont Gov. Phil Scott described the flooding seen across the state over the past several days as "historic and catastrophic."
"Even though the sun may shine later today and tomorrow, we expect more rain later this week which will have nowhere to go in the over-saturated ground," he warned. "So I want to be clear, we are not out of the woods."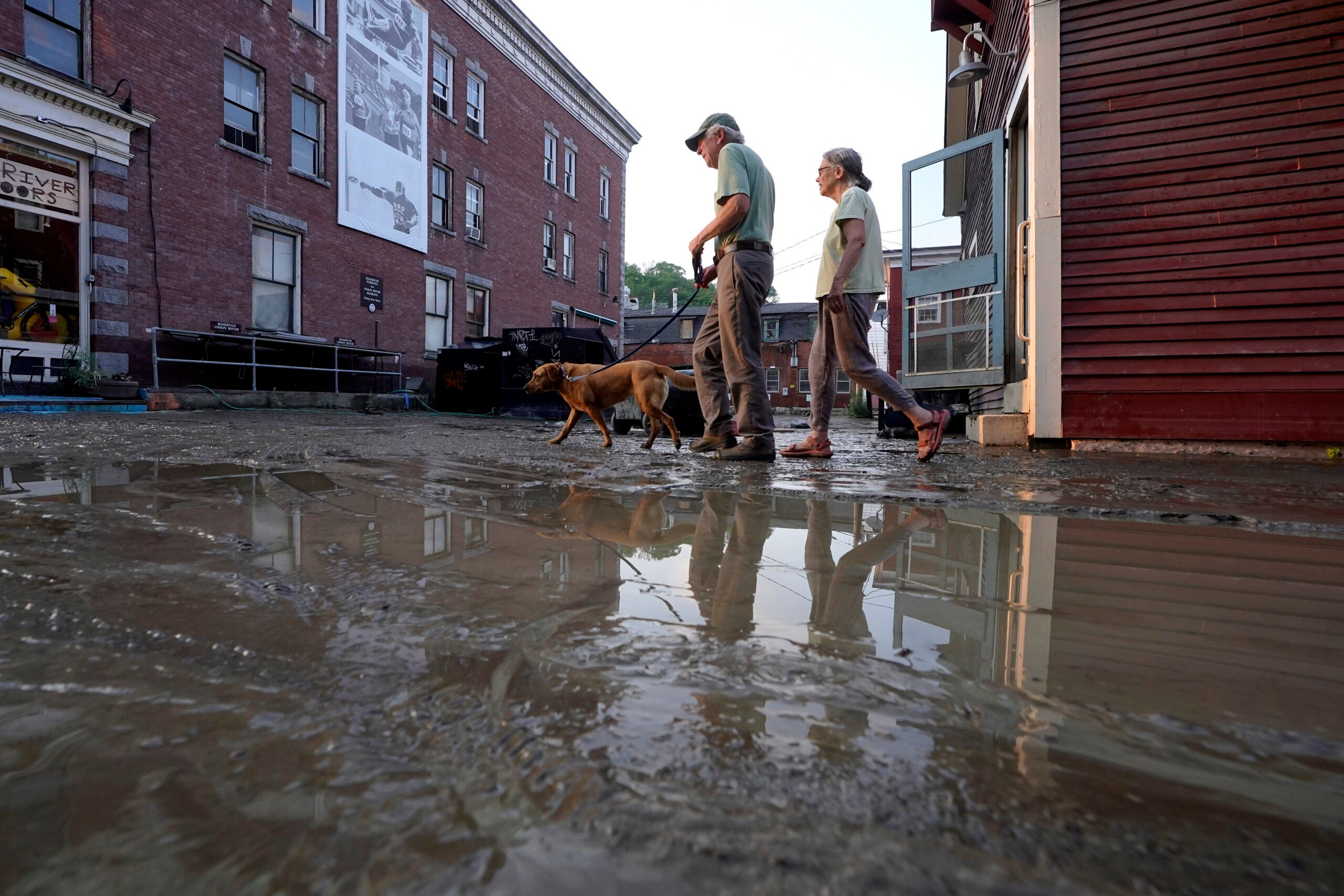 Newsletter Signup
Stay up to date on all the latest news from Boston.com