Wickedpedia
How many Dunkin' locations are on the Boston Marathon route?
We mapped every Dunkin' location on the course.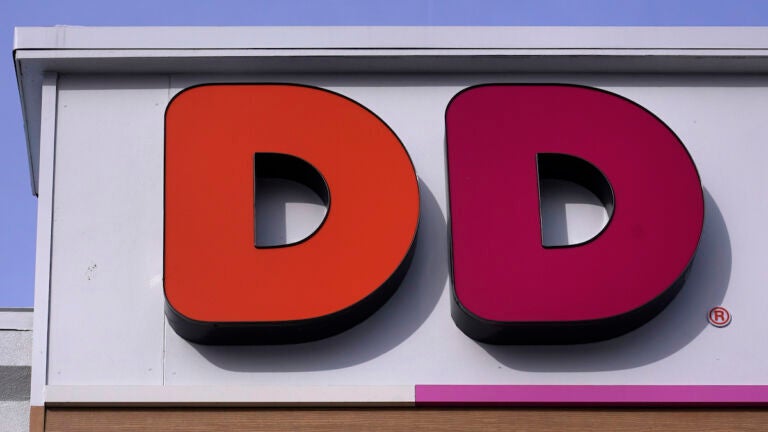 America runs on Dunkin' — literally, kind of — at these locations.
As if they were water stands like those that will line the long, 26.2-mile stretch between Hopkinton and Back Bay, there are Dunkin's spread throughout the Boston Marathon route.
We'd bet though those sipping on a large iced regular on Patriots' Day are likely not those who have laced up for that long run.
But nonetheless, spectators will surely be fueling up to take in the action.
So just how many will be available among the crowds here in the land of Dunkin'?
Boston.com reached out to the popular coffee shop chain to find out, and after some analysis, we have a number: There are 10 locations on the marathon route.
Not all are evenly spaced.
There are bunches of shops near the beginning and end of the route, including one a block away from the finish line in the heart of Boston.
There are also long stretches of Dunkin' deserts between Natick and Wellesley and Wellesley and Brighton.
Notably, this does not mean there are not Dunkin's nearby the route. It simply means there aren't any that runners will pass.
Take, for instance, Hopkinton.
While there are no Dunkin' locations right after the famed marathon starting line, travel a mile in the opposite direction down Main Street and sure enough, there's one.
Or in Framingham, while there is a store right where runners will go sprinting by on Waverly Street, there's another about five blocks north, just on the edge of the city's downtown area.
After all around here, two Dunkin's are never really that far from one another — and always closer than 26.2 miles.
Wickedpedia: Voting Round (April)
Newsletter Signup
Stay up to date on all the latest news from Boston.com