Images from the TransAsia Plane Crash in Taiwan
A TransAsia Airlines flight with 58 people on board has crashed in Taiwan on a second attempt at landing, Taiwan's Central News Agency said, with 47 trapped and feared dead.
The flight began in Kaohsiung and was headed for the Penghu islands amid heavy rains from Typhoon Matmo. Kaohsiung is on the eastern side on the map below, and the Penghu islands are off to the West.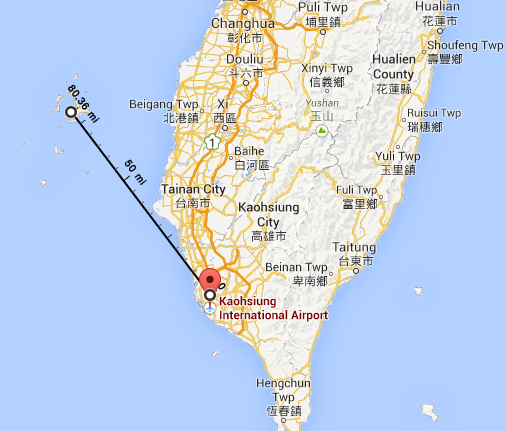 The plane attempted to land at Magong airport in Penghu at about 7 p.m. Of the 58 people on board, 54 were passengers and four were crew. Taiwanese CTITV is covering the scene live here:
You can see some images of the destruction in that broadcast below.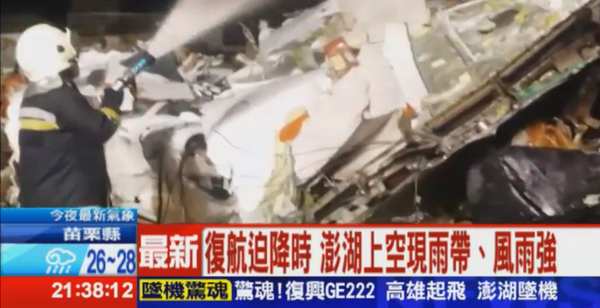 A mourner reacts in tears to the news of the crash.