World
There Is a French Hamlet Called 'Death to Jews'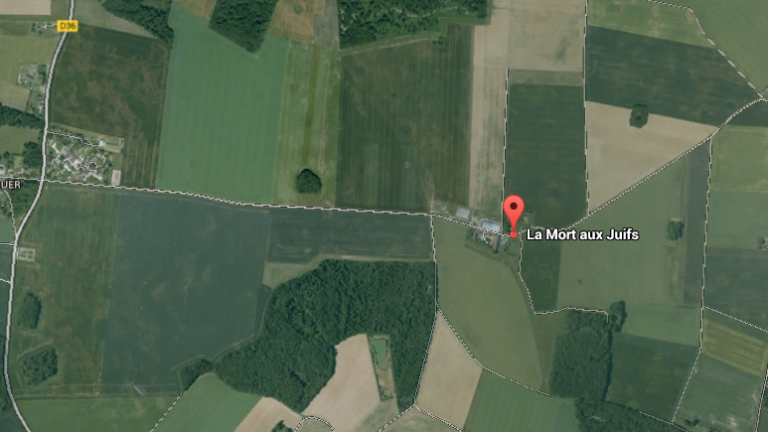 A tiny hamlet in France has been called "La-mort-aux-Juifs'' for hundreds of years, but the Simon Wiesenthal Center, an anti-Semitism watch group, would like to see it changed as soon as possible.
That's because "La-mort-aux-Juifs'' is French for "death to Jews.''
The hamlet consists of just a farm and two houses and has been around — with that name — since at least the Middle Ages. This makes the name a great tradition that should not be changed, according to the deputy mayor of the village of Courtemaux, which has jurisdiction over the area.
"It's ridiculous. This name has always existed,'' Marie-Elizabeth Secretand told the AFP. "Why change a name that goes back to the Middle Ages or even further? We should respect these old names.''
Secretand told the AFP that "it doesn't surprise me that this is coming up again,'' though previous efforts to change the hamlet's name have, obviously, failed.
"No one has anything against the Jews, of course,'' Secretand added, which is easy for her to say since there are no French hamlets called La-mort-au-Marie-Elizabeth-Secretand.
Simon Wiesenthal Center's director for international relations Simon Samuels asked for "the earliest removal of this genocidal name and its replacement with an identity rather more welcoming to all.''
There has been a rise in anti-Semitism in France in recent years. In March 2012, four people – three of them children – were killed when a man shot into the yard of a Jewish school in Toulouse. Four more were killed in a mass shooting at the Jewish Museum in neighboring Belgium last May. Recent demonstrations against Israel in the country have led to attacks on synagogues and Jewish-owned businesses.