World
What the 'Brexit' means for British citizens living in Boston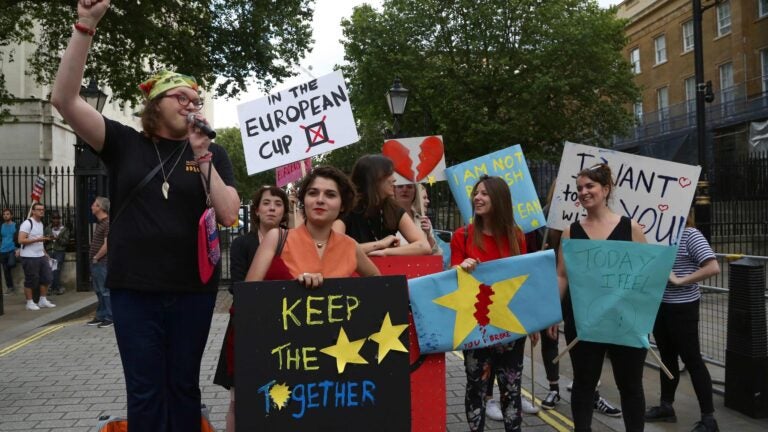 Britain's vote to leave the European Union on Thursday has already had a major impact on the value of the pound, the stock market, and the future political stability of Europe.
But the British exit, or "Brexit," will have a more muted short-term impact on British citizens living in Boston, according to Boston College professor James Cronin, an expert in modern British and European history.
"Practically, there won't be many implications right away," Cronin explained.
Although a slight majority of British citizens voted to leave the EU, the country remains in the international alliance at the moment. The process of legally untangling from the EU will take up to two years, according to the BBC. British passports are also unaffected by the referendum's results, meaning Brits living abroad don't have to worry about their legal status.
Still, Cronin said the decision to leave the EU represents a push away from the international ideals that are largely held by Brits living outside the country.
"If you're a British person living in Boston, however, you're likely to be among the Brits … who are outward-looking, cosmopolitan, eager to be out and about in the world, and work in other places," he said. "So you're probably extremely disappointed in this and wondering what it bodes for the future. I can imagine psychologically people in that situation being rather distraught."
Their wallets could be distraught, too. The British pound initially lost 10 percent of its value once the results of the referendum were announced, making it weaker compared to the U.S. dollar than at any time since 1985.
That exchange rate makes it a good time for Americans to visit London and spend there, Cronin said.
"It's probably a good time to go to London and buy a few more things at the shops and eat a little better and stay at a better hotel," he said.