World News
France eyes setting age for sexual consent; 13 suggested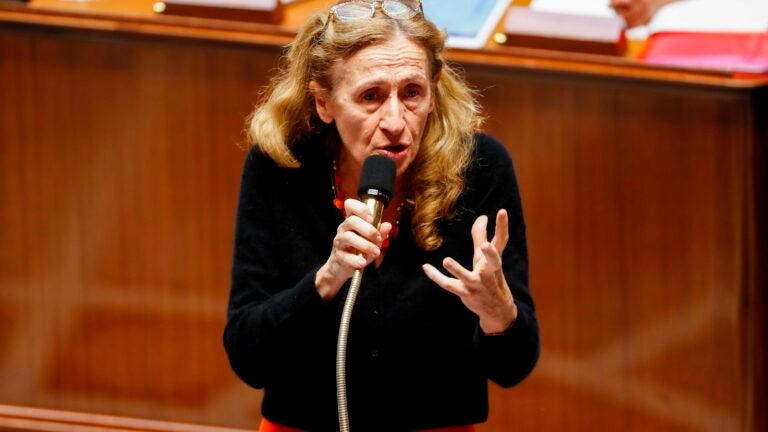 PARIS (AP) — A bill being prepared by the French government could set a minimum legal age for sexual consent for the first time, and the country's justice minister said Monday that she thinks 13 years old could be a reasonable age.
Justice Minister Nicole Belloubet told France's RTL radio network that age 13 was a "limit that is worth considering" for the upcoming legislation, but noted that judges should also have the ability to assess whether someone was old enough to give consent in individual situations.
"The question of the age below which the minor's consent is presumed not to exist is crucial, because there are obviously extremely shocking and unacceptable situations," Belloubet said.
One of her colleagues in the French government has said that a minimum age for sexual consent has not been set for the bill. Marlene Schiappa, a junior minister for gender equality, said Sunday that the cutoff could be between the ages of 13 and 15.
"Below a certain age, it is considered that there can be no debate on the sexual consent of a child, and that any child below a certain age would automatically be considered to be raped or sexually assaulted," Schiappa said on BFM TV.
Two recent court cases have heightened the debate over who is old enough to consent to sex under French law.
A jury last week acquitted a 30-year-old man who was accused of raping an 11-year-old girl in 2009, French media reported. The jury in the Paris suburb region of Seine-et-Marne found that while there had been a sexual relationship between the girl and the man, it did not constitute rape according to the legal definition of the crime in France.
The girl's parents reportedly found out about what had happened when their daughter became pregnant.
French media also have reported that the prosecutor's office in the city of Pontoise near Paris decided in September that a 28-year-old man suspected of having sex with an 11-year-old girl should be tried for sexual abuse instead of rape because of how French law defines rape.
French law defines rape as any act of sexual penetration committed on others "by violence, coercion, threat or surprise." The definition does not distinguish between adults and minors for either the victims or perpetrators, although the potential criminal penalty is higher when victims are under 15.
A minimum age of sexual consent does not currently exist in French law. The law only says that an adult who performs a sexual act with a person under the age of 15 "without violence, coercion, threat or surprise" can be prosecuted for "sexual abuse," not rape.
In both of the recent cases, investigators reportedly found that the sexual relationships did not involve surprise, threat, coercion or violence.
Sexual abuse without coercion is an offense punishable of a maximum sentence of five years in prison. A rape conviction carries a maximum prison sentence of 15 years, or 20 years when the victim is under 15 years old.
Earlier Monday, French police said they have seen a rise in reports of sexual violence and harassment amid the growing global fallout from the accusations against Hollywood producer Harvey Weinstein.
An official with the French national gendarme service said it had registered 30 percent more complaints this year so far than last year, notably in October. The official wasn't authorized to be publicly named.
The gendarme service oversees security outside urban areas. Figures for cities weren't immediately available, but the gendarme data come as French women are increasingly speaking out online about past sexual abuse following U.S. revelations.