World News
Among Americans killed or missing in Israel: A scholar, a nurse, tourists
The number of Americans killed could rise along with the overall death toll in Israel.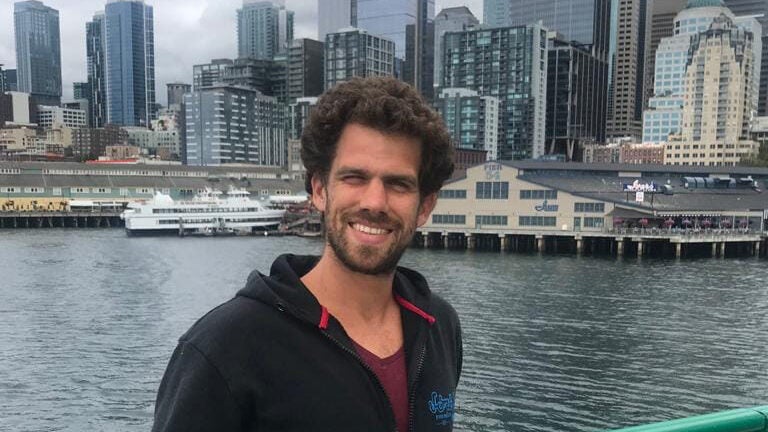 When Hayim Katsman received his doctorate from the University of Washington in 2021, friends encouraged him to stay in the United States. He could build a good life there, they said, maybe even in Seattle, a city where his family had long roots.
Katsman, 32, was adamant. He wanted to return to Israel and the small commune where he had lived for years. He was committed to forging a more peaceful future for the residents of Israel and the Palestinians. His dissertation was dedicated to "all life forms that exist between the Jordan River and the Mediterranean Sea."
On Saturday, Katsman was one of at least 14 Americans killed in a wave of unprecedented attacks by Hamas militants that plunged Israel into war. He died at the commune, or kibbutz, that he loved, located at the edge of Israel near where the Gaza Strip borders Egypt.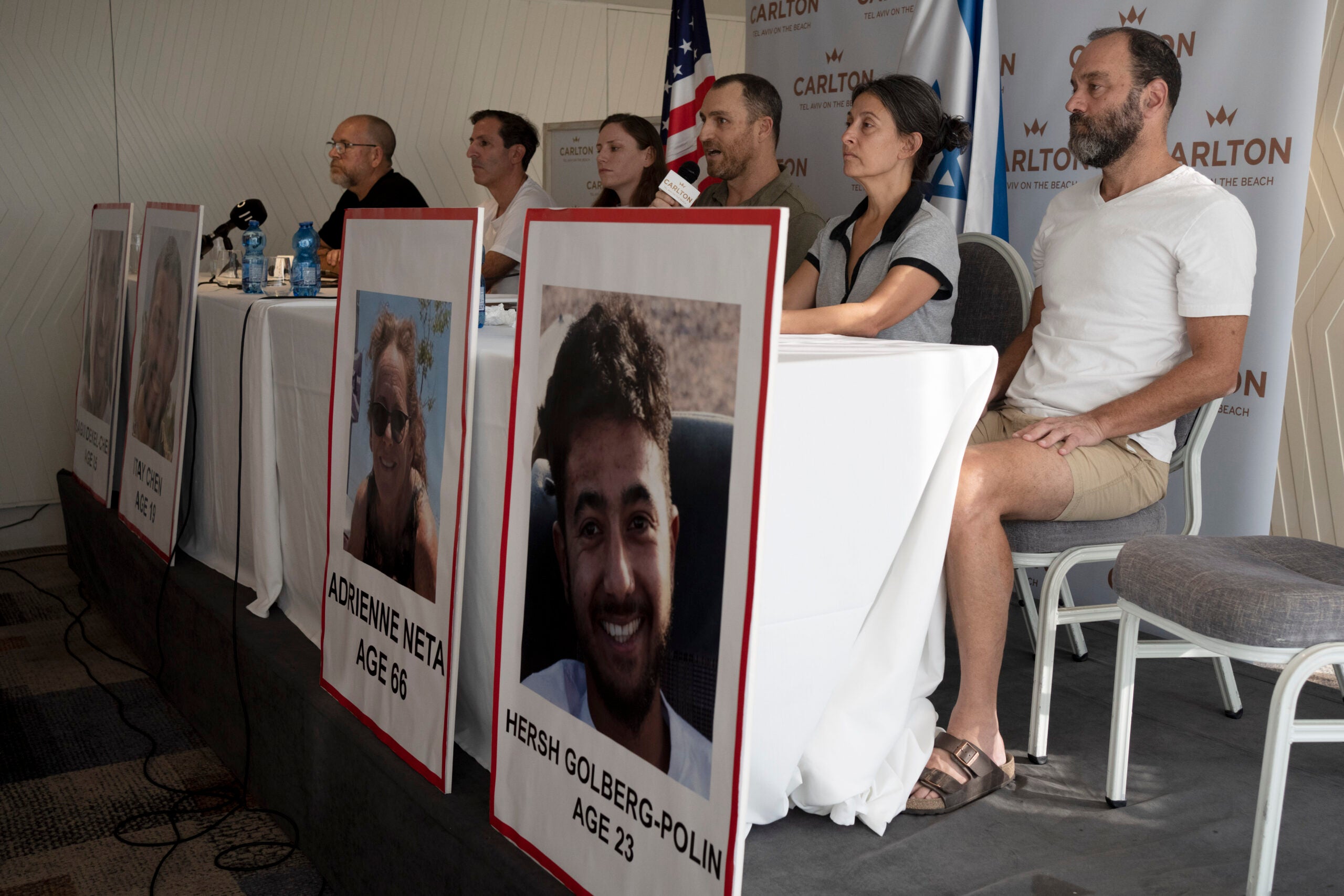 The number of Americans killed could rise along with the overall death toll in Israel, a testament to the close ties and history of immigration that link the two countries. More than 1,000 people have been killed in Israel and at least 830 in Gaza by retaliatory strikes.
On Tuesday, President Biden confirmed that Americans were also among the hostages taken by Hamas, but he did not specify how many. "As president, I have no higher priority than the safety of Americans being held hostage around the world," Biden said. "Like every nation in the world, Israel has the right to respond and indeed has a duty to respond to these vicious attacks."
National security adviser Jake Sullivan said there are 20 American citizens unaccounted for, at least some of whom are Hamas hostages. That puts the U.S. government in uncharted territory as it seeks the safe return of large numbers of its citizens from Gaza. Biden said Monday that he had directed his team members to work with their Israeli counterparts on "every aspect of the hostage crisis."
Americans killed or missing in the attacks include tourists visiting Israel; U.S. citizens serving in the Israeli army; people born in the United States who immigrated to Israel; and children born in Israel to American parents who then acquired U.S. citizenship, like Katsman. They range in age from 18 to 80. It is unclear whether any American citizens have been killed by Israeli military action in Gaza.
Judith Raanan, 59, and her daughter Natalie, 18, live in Evanston, Ill., and were visiting relatives at a kibbutz near Gaza. Natalie had just graduated from Deerfield High School, where she is known as a talented artist. On Saturday, Natalie's father, Uri, received a message from his daughter that said they were under attack. Then nothing, relatives said, weeping as they spoke with a reporter.
Americans were also among the revelers at an open-air trance music festival that turned into a scene of carnage. Danielle Ben-Senyor, 34, was born in Los Angeles and later moved to Israel so her ailing parents could be closer to family members, said her cousin Riki Ben-Senyor. Early Saturday, Danielle, who had worked as an intensive-care nurse during the pandemic, left Tel Aviv with a group of friends to attend the music festival.
"This is the first time in so long she was going to just relax and dance," said Riki, who still holds out hope for Danielle's return. She is a "tough cookie," her cousin said.
Hersh Goldberg-Polin, 23, left home late Friday night with a backpack and a sleeping bag on his way to the music festival, called Tribe of Nova. The next morning, his mother, Rachel Goldberg, checked her phone.
At 8:11 a.m., her son had sent two messages via WhatsApp.
"I love you," the first read. The next one said: "I'm sorry."
His parents haven't heard from him since.
Goldberg-Polin was born in California and his parents grew up in Chicago. They learned from eyewitnesses that he fled the festival in a car and sought safety in a public bomb shelter. About 30 people were in the small cement structure when they were attacked by militants, who threw grenades and fired weapons. Then they told anyone who could stand to walk outside.
A witness saw Goldberg-Polin walk out, his mother said. He was missing his arm from his elbow down and had improvised a tourniquet. He was loaded onto a pickup truck with three other young men and two women. Israeli police traced the last signal from his cellphone to the border with Gaza.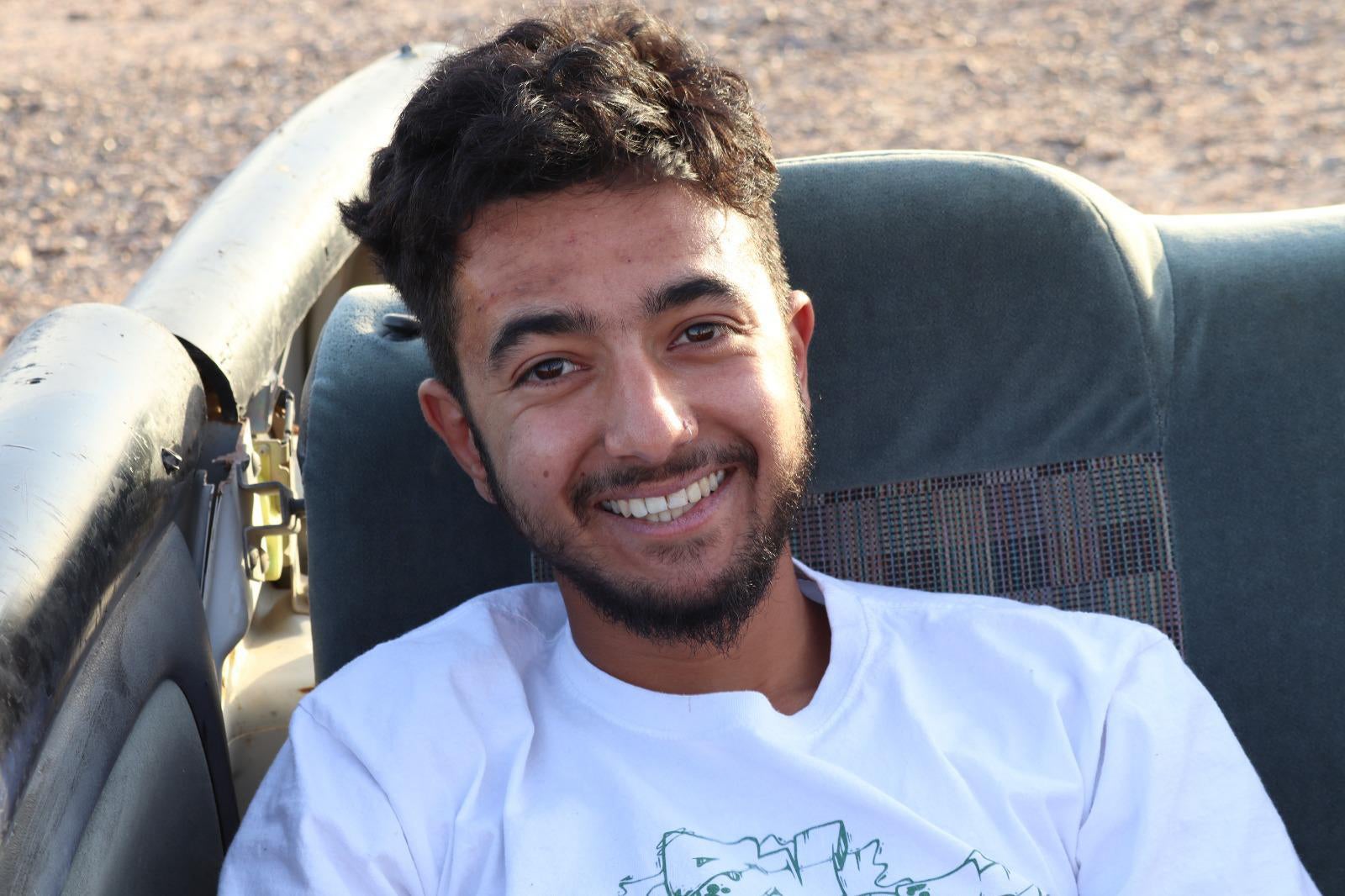 Goldberg said she has faith in the Biden administration's efforts to find the missing Americans, including her son. "Every American citizen who is being held hostage, especially critically wounded citizens, they should be treated, released, traded, whatever it has to be," she said.
Goldberg addressed a news conference on Tuesday along with relatives of three other missing Americans, where they urged the U.S. government to do everything in its power to find their loved ones. Jonathan Dekel-Chen's son Sagui, 35, disappeared after an attack on Kibbutz Nir Oz, where the family lived. Dekel-Chen said he knew of at least three other American citizens from their kibbutz who were missing and two other Americans who were killed.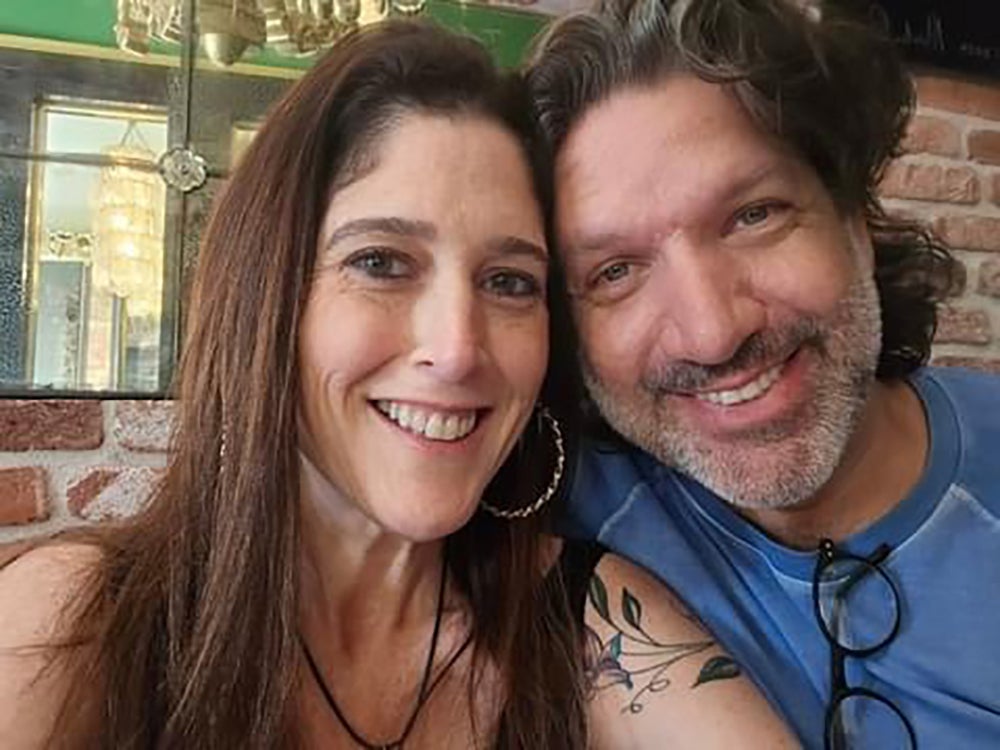 At least two Americans were killed in Kibbutz Holit, a community founded in 1978. One of them was Katsman, who received a doctorate in international studies from the University of Washington and was a dual U.S.-Israeli citizen. The other was Deborah Matias, 50, who was born in Missouri.
Matias and her husband, Shlomi, were killed as they shielded their 16-year-old son, Rotem, with their bodies, said Matias's father, Ilan Troen. Rotem was shot in the abdomen, and for the next 12 hours, his family members guided him via text message on how to stay alive until help arrived.
Katsman was hiding in a closet with a neighbor, Avital Alajem, when militants overran the kibbutz. He was closest to the door, Alajem told CNN, and his body absorbed the bullets, protecting Alajem. "He was murdered," Alajem said. "I was saved." Katsman was "a good soul in this world," she said, noting that his name, Hayim, means "life" in Hebrew.
Among Katsman's friends and colleagues from his time at the University of Washington, there was grief and disbelief. "There's something about certain people that really gets into your heart," said his friend Yoav Duman, a political scientist in Seattle. "I've never met anyone who doesn't like him."
Katsman was a rare combination, Duman said. He was a gifted scholar but also a car mechanic, landscaper and DJ. He worked hard but always had time for his friends, whether to help them move or teach them to drive or catch up over a beer.
Marwa Maziad, a fellow graduate of the University of Washington, remembered him as a dear friend who shared what little he had. He often integrated Arabic music into his DJ gigs, asking her about the lyrics, she wrote on Facebook.
Katsman won a prize for an academic paper he wrote about contemporary religious Zionism, the focus of his research. "I really think his work helped illuminate some of the very dynamics that have brought us to this horrific moment," said Liora Halperin, a historian at the University of Washington. "There are many pieces to this puzzle, but he had devoted years of his life trying to understand some of the pieces."
Katsman had a "very deep concern for all the residents of Israel and the Palestinian territories," said Devin Naar, another historian at the university who asked Katsman to be his teaching and research assistant. Katsman didn't despair but retained a kind of hope and optimism that a different future was possible, Naar said. He then stopped speaking, overcome by emotion.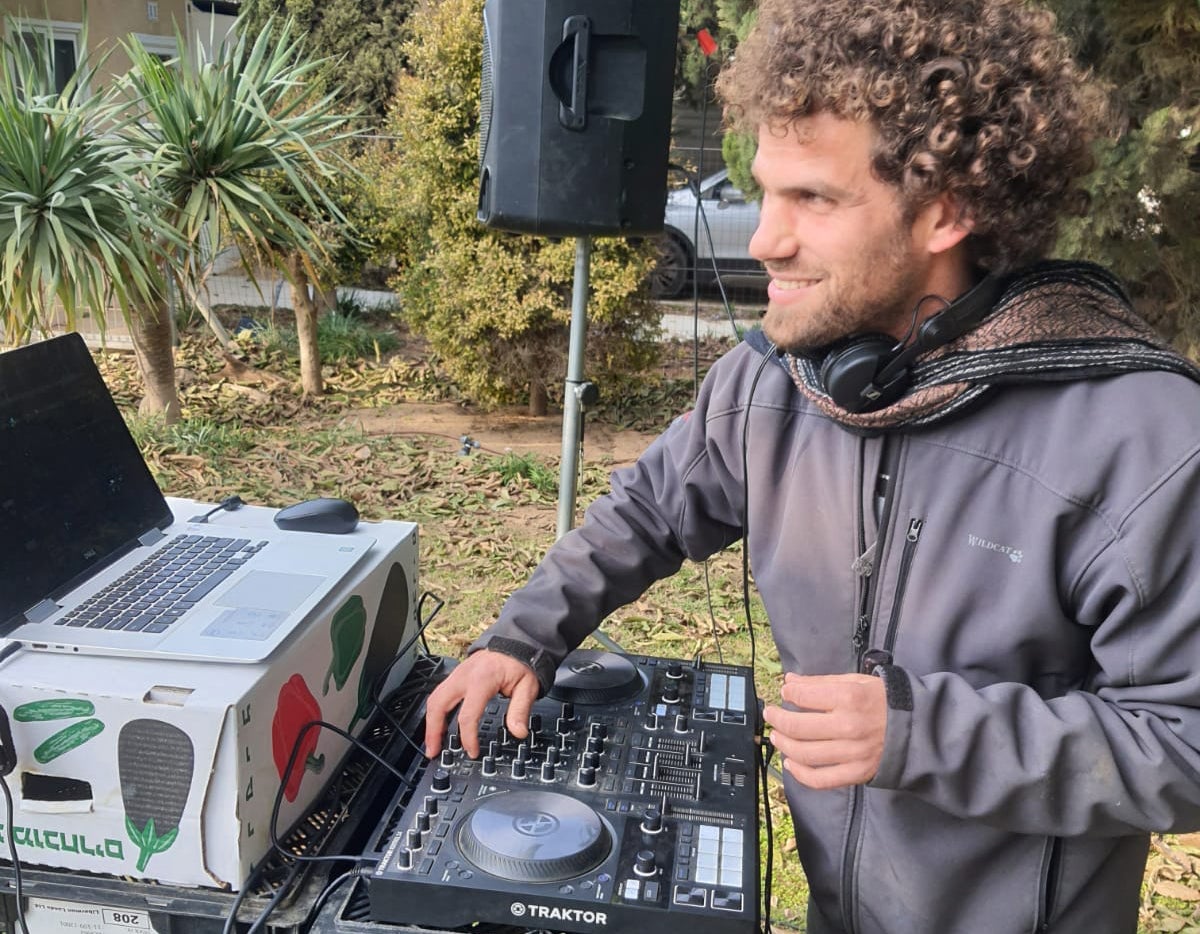 His mother, Hannah Wacholder Katsman, grew up in Cincinnati, while his father, Daniel Katsman, is from Seattle. The family moved to Israel in 1990 and Hayim, the second of six siblings, was born a year later.
After finishing his mandatory service in the Israeli army, Katsman moved with friends to Kibbutz Holit. They went to "revive this kibbutz that was aging and isolated and frankly dangerous" because of its location, his mother said. But he found a real sense of community and told friends he loved living there.
Wacholder Katsman has not yet been able to arrange her son's funeral amid the chaos of so many deaths. But she knows one thing. He "wouldn't want this conflict to be used to kill innocent people," she said. "He would want this conflict to end as soon as possible."
– – –
Slater reported from Williamstown, Mass. Wax-Thibodeaux reported from Washington. Susan Berger in Chicago, Karen DeYoung in Washington, Kelly Kasulis Cho in Seoul and Frances Vinall in Melbourne contributed to this report.