World News
Gaza Strip's tunnels loom large for Israel's ground forces
Hamas is believed to hide weapons, fighters, and even command centers in miles of subterranean pathways and chambers.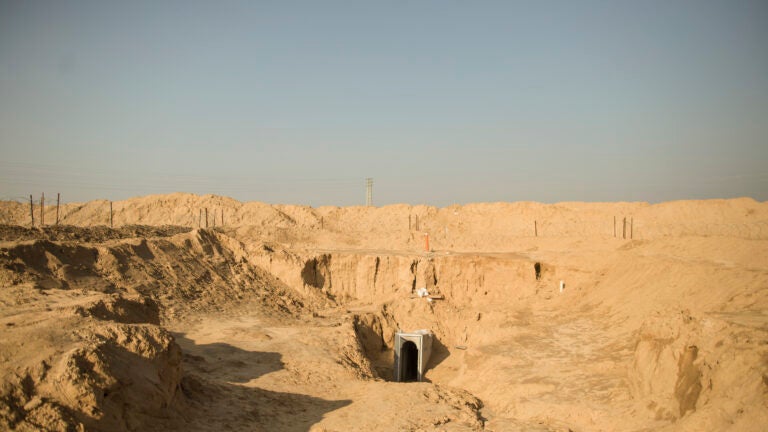 JERUSALEM — Just after midnight last Tuesday, the Israeli Defense Forces announced they had struck a tunnel that allowed Hamas to "infiltrate Israel through the sea."
The sea tunnel was unusual, a sign that Hamas has designed deadly new ways to attack Israel. The armed group has miles of tunnels under the Gaza Strip — a U.S. official likened them to "miniature cities" — but the exit to this one was on a beach.
Among the possible reasons Israel delayed sending troops into Gaza after the Hamas attack Oct. 7, one stands out, military experts say: the tunnels.
Underneath the tiny coastal strip and its more than 2 million people is a vast network of subterranean pathways, rooms, cells and even roads for vehicles. Hamas, which oversees Gaza, is believed to hide weapons, fighters and even command centers in the warren of underground chambers.
Overnight on Saturday, Israeli fighter planes struck 150 underground targets in the northern Gaza Strip, the Israeli military said.
For the Israeli forces who take part in any large-scale ground invasion, one of the most daunting challenges will be the tunnels, which Hamas has spent years refining. For the people who live above the tunnels, one of the most frightening propositions will be how to survive the subterranean warfare.
"We should have no illusions about how this is going to be," said Gen. Joseph Votel, former leader of U.S. Central Command, which is responsible for the Middle East. "It will be bloody, brutal fighting."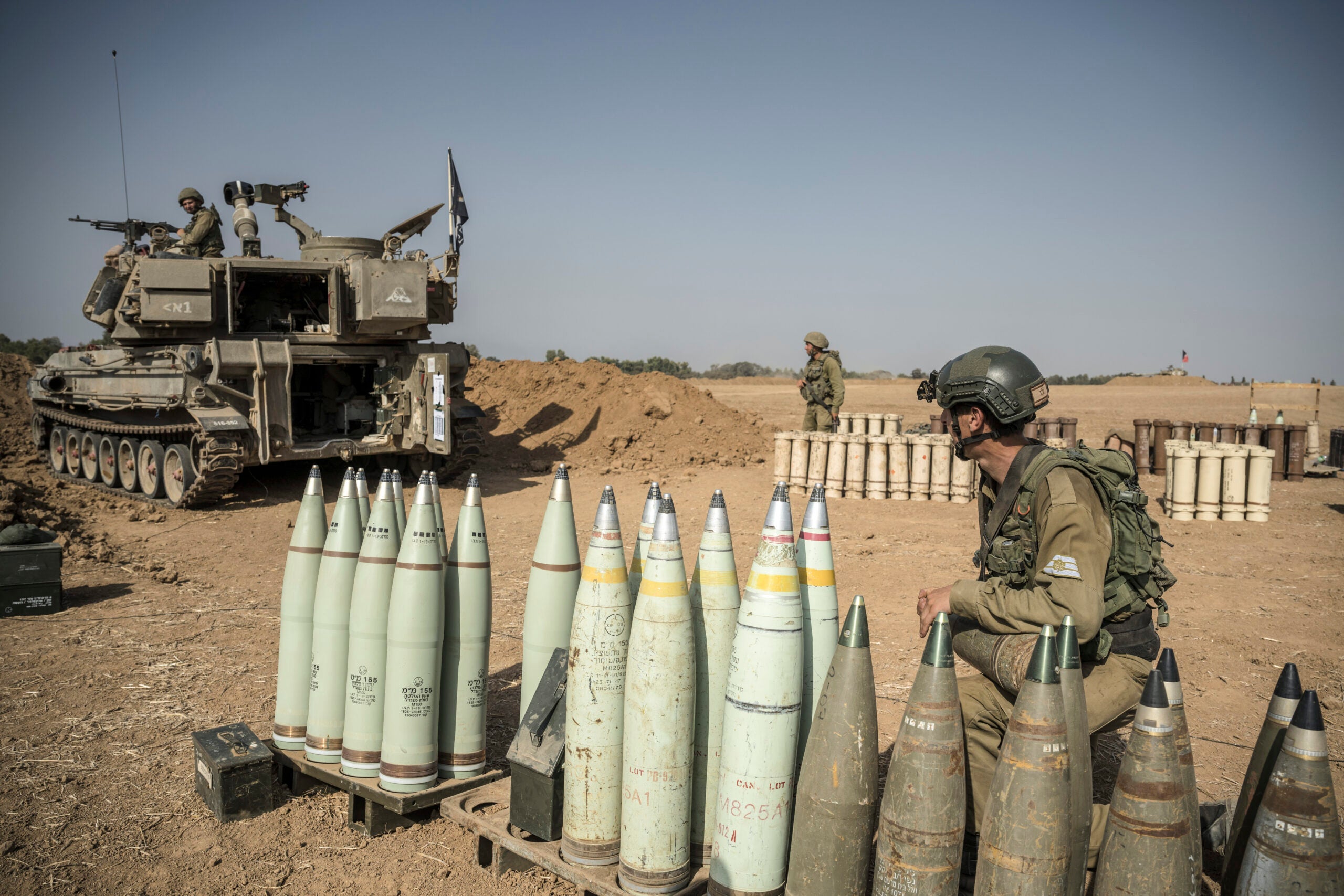 In an interview, he recalled the final days of the battle for the Iraqi city of Mosul, where Islamic State group fighters hid in a series of tunnels in 2017. "Our Iraqi soldiers were clearing out, using bulldozers, ISIS fighters who were literally dug into the rubble," he said. "It was very, very brutal."
Tunnels have been a part of life in Gaza for years, but they sharply multiplied after 2007, when Hamas took control of the enclave and Israel tightened its blockade. Palestinians responded by building hundreds of tunnels to smuggle in food, goods, people and weapons.
The tunnels cost Hamas about $3 million each, according to the Israeli military. Some are made with prefabricated concrete and iron, and have medical rooms for providing aid to wounded fighters. Others have spaces 130 feet below ground where people can hide for months.
In Israel, people often refer to the tunnel system as "lower Gaza" or the "metro."
Yocheved Lifshitz, an 85-year-old woman who was held hostage by Hamas for 17 days this month, described being marched for miles through a "spider web" of tunnels. She told reporters Tuesday that Hamas militants led her through the wet and humid underground corridors to "a big hall where some 25 kidnapped were concentrated."
After two or three hours, they put five people from her kibbutz in a separate room, she said.
At a news conference Friday, Rear Adm. Daniel Hagari, an Israeli military spokesperson, accused Hamas of building tunnels and other facilities underneath al-Shifa hospital in Gaza City, the territory's largest medical center. He played an intercepted audio recording and displayed an illustration of the subterranean complex.
Votel, who visited a tunnel controlled by the Lebanese militia Hezbollah near Israel's border, said he was "taken aback at the level of effort that is involved in creating these things."
"This wasn't just holes in the ground. It was an architecture," he said. "They were linked to rooms and built in a way to withstand strikes to the surface."
As Hamas expanded the underground system, it concealed the entrances to the tunnels in houses and other small structures on Egypt's side of the border, said Joel Roskin, a geology professor at Bar-Ilan University in Israel who studied tunnels during his time in the Israeli military. Those tunnels allowed goods to be smuggled in from Egypt.
The tunnel system stretches all the way to the Israeli border in the north.
A decade ago, Egypt undertook an effort to destroy the tunnels along its border, dumping sewage into some and leveling houses that concealed entrances, Roskin said.
Israel has limited visibility into tunnel activity on the Egyptian side of the border, he added. Many of the networks end in Northern Sinai, but the Egyptian government has rarely allowed Israeli researchers or government officials to visit the area, so it is not clear how many cross-border tunnels remain.
On Oct. 14, Hamas released a video showing a group of fighters popping out of tunnels and staging a mock attack on Israeli tanks. To music that could have been part of a "Call of Duty" soundtrack, the fighters then haul away pretend Israeli prisoners extracted from the tanks and dump them, head first, into the tunnels, before slipping back into the underground passageways themselves.
"This is what awaits you when you enter Gaza," the video says at the end.
Daphne Richemond-Barak, a tunnel warfare expert at Reichman University in Israel, said she doubted anyone knows how many miles of tunnels Hamas has. Some analysts have put the number in the hundreds. The group's leader in Gaza, Yahya Sinwar, said in 2021 that there were 310 miles of tunnels in Gaza.
In 2018, the Israeli Defense Forces destroyed a tunnel that was more than 1 mile long.
Some of the tunnels have been built with mechanical digging equipment, but the tunnels that Hamas is believed to use as a launch pad for attacks on Israel are dug by hand or with shovels, officials say, to avoid detection. The sandy terrain makes it easier to carve out the tunnels.
Typically, the tunnels that Hamas fighters move through are around 6 1/2 feet tall and 3 feet wide, experts said. The narrow width can be a nightmare for soldiers who have to move single file through them.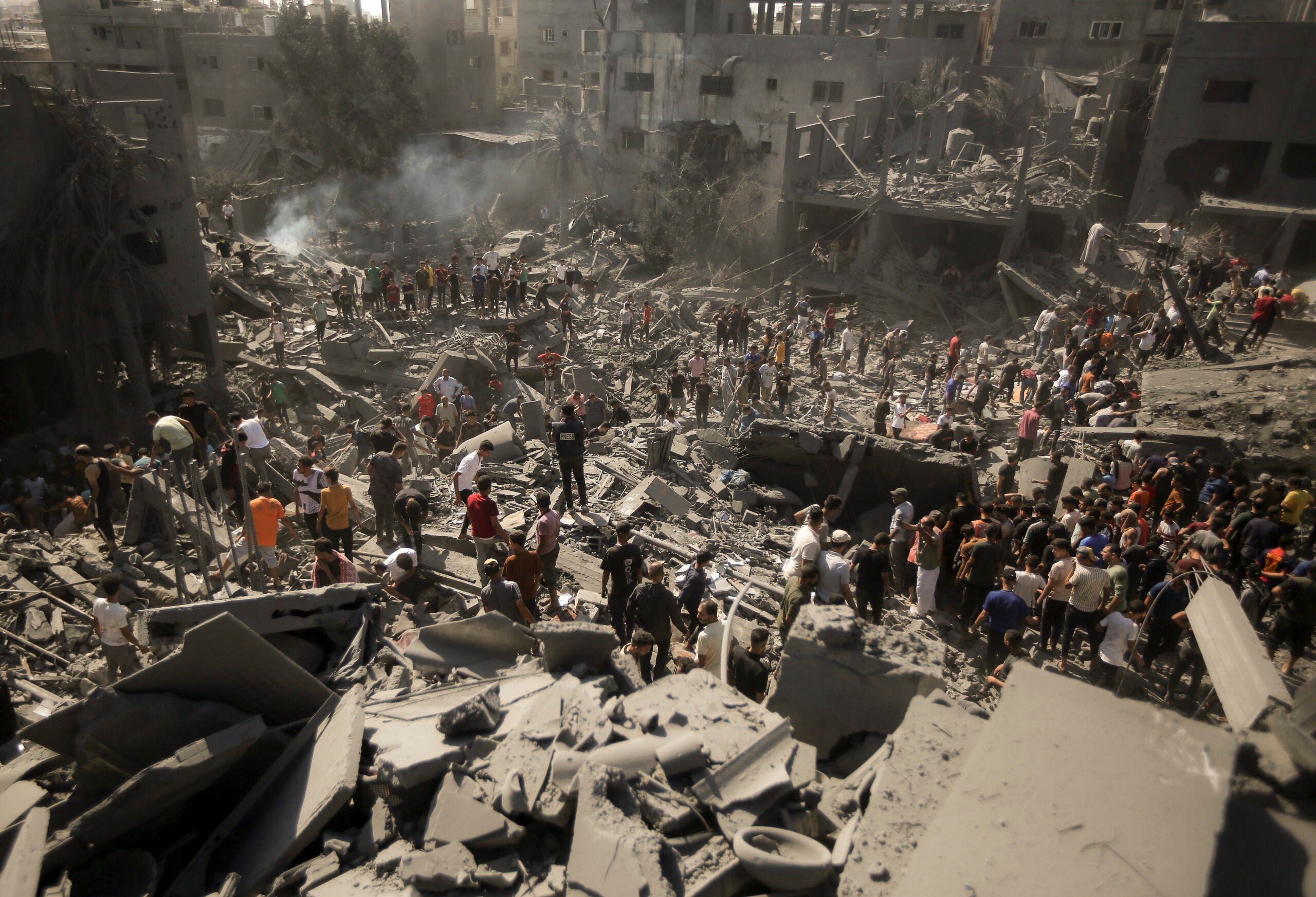 "For defensive purposes, it is an operational challenge for the IDF," Richemond-Barak said.
Soldiers and officers who have worked on clearing tunnels in Gaza in the past say that militaries usually refrain from sending people into them. "Hamas has prepared its tunnels," Richemond-Barak said. "They're probably booby-trapped."
There is no "probably" about the booby traps, said Col. Amir Olo, former commander of the elite combat engineering unit known as Yahalom, which is in charge of dismantling tunnels. Olo was part of an Israeli effort in 2014, called Protective Edge, with a stated aim of destroying Gaza's tunnel system during a two-week ground invasion.
Booby traps — usually bombs that are either remotely triggered or explode when something crosses a tripwire — are ever present, he said. In 2013, six Israeli soldiers were wounded, and one was blinded, when a booby trap exploded as they tried to shove a camera into a Hamas tunnel.
Soldiers who have cleared tunnels say that going into one is the last thing they want to do. "By using the tunnels, the enemy can surround and attack us from behind," Olo said in an interview.
Ben Milch, an Israeli American who cleared tunnels with the Israeli military during the 2014 Gaza War, said his unit came under fire repeatedly while working to destroy about 13 tunnels.
At first, Milch said, he and other soldiers were unsure where to look for entrances, which were often in densely populated areas near mosques and houses. But then, the troops began to spot telltale signs, such as pulley systems next to buildings.
Airstrikes and remote-powered sensors can destroy tunnels, but eventually Israel will have to send in people if they want assurance that a network has been fully dismantled, military officials said.
"Countering tunneling tactics require ground forces," according to a Rand Corp. report on the 2014 Gaza War. "Even after the conclusion of Protective Edge, the IDF faced real technological challenges with detecting, fighting in and ultimately destroying tunnels."
An Israeli military unit called Samur, or weasel, specializes in underground warfare, training on mock tunnels in Israel.
An Israeli reservist soldier in the West Bank said other infantry units also train in tunnel warfare.
He described one technique, called "purple hair," used to locate the tentacles of a tunnel. Israeli troops drop smoke grenades into a tunnel, and then watch for purple smoke to come out of any houses in the area. The smoke, the soldier said, signals that a house is connected to the tunnel network and must be sealed off before soldiers descend into the tunnels. The smoke moves like strands of hair throughout the tunnel system, he said.
But the sea tunnels represent a dangerous future trend, Richemond-Barak said.
In 2018, Israel destroyed one that extended meters into the sea, perhaps the first of that type discovered. Hamas divers could have used the tunnel to cross into Israeli waters undetected.
After the Israeli military announced Tuesday that it had destroyed the tunnel to the sea, it released a video of another incident. Officials said it showed Israeli forces bombing Hamas divers who had exited a tunnel along the coast of Gaza and were trying to enter Israel near Zikim Beach.
"Hamas is continuously innovating in the realm of subterranean warfare and exploiting its knowledge and know-how in new, novel ways," Richemond-Barak said.
This article originally appeared in The New York Times.