College
Why didn't Boston make this top 10 list of cities for college grads?
Apartment Advisor's rankings looked at rental costs, other economic factors, and region's desirability.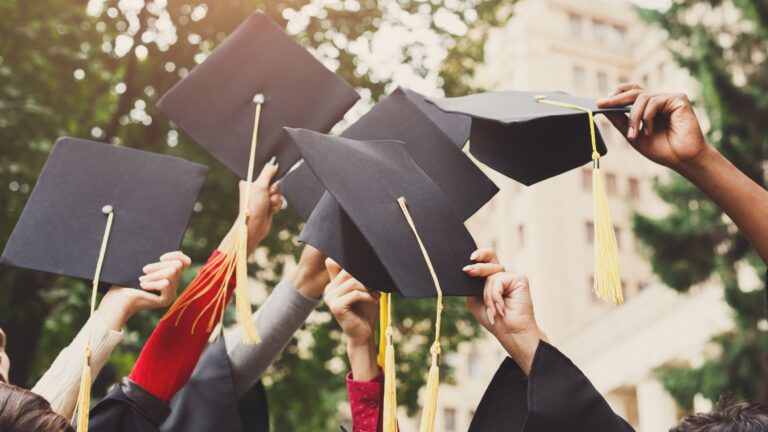 Greater Boston is a hot commodity for young adults. What's not to like? There's Fenway Park, the Boston Marathon, and 35 colleges and universities in Boston proper alone. But metro Boston didn't even crack the top 10 in Apartment Advisor's "Best Cities for College Grads" rankings.
It's slotted at No. 14.
To help soon-to-be college graduates find the city that best fits their needs, Apartment Advisor analyzed statistical data from 84 of the nation's largest metro areas and shared their rankings April 10. The online rental marketplace compiled metrics on a range of factors, including the median rent for a one-bedroom apartment, an economic score (made up of the average unemployment rate, median individual yearly earnings, etc.), and a desirability score (based on mobility, the young adult population, and the nightlife).
The result? Metro Boston is the third-most-expensive city for renters, with a median one-bedroom rent of $2,600, and sits in the lower quarter for economic score.
Not only is Boston too pricey for the average college graduate, there simply aren't enough housing units, said Alison Socha, president of the Greater Boston Association of Realtors and an agent with Leading Edge Real Estate in Melrose. But the good news? Boston ranked second in desirability.
"With more housing supply, my guess would be that we would close that gap a little more," Socha said.
Metro Boston isn't the only region affected by the housing crisis. Angela Brown, chief of economic development at the Metropolitan Area Planning Council, said, "No one municipality in our region is going to fix this." Brown credited Mayor Michelle Wu's housing affordability campaign with helping to ease the crunch.
Aside from housing, Boston also lacks equity, Brown added. In a region with more than three dozen institutions of higher education, it's easy to overlook those from traditionally marginalized communities who did not attend college.
"People who do not have a college degree — possibly because of reasons not of their own choosing, but because of barriers that exist in our society — should also have the ability to participate in these economic opportunities," Brown said. "That's a desire we have that does not exist in a way that it should for our region."
Regardless of the economic issues that may make college graduates reluctant to start their careers here, the young adult population in Boston continues to soar.
"Thanks to this immigration boom, Boston's population is also growing younger, as nearly one-third of its residents are 20 to 34, which is younger than most other major cities in the country," the World Population Review report said.
Alan G. Wiig, an associate professor of urban planning and community development at University of Massachusetts Boston, said the Apartment Advisor ranking is only one of many, so don't overthink Boston's spot on the list.
"You have to take these sorts of rankings with a grain of salt," Wiig said.
Which metros made the top 10?
Although the methodology behind the ranking is fair, Wiig said, he critiqued the research. It may be more helpful for the researchers to include surveys for college graduates to report on their "quality of life" within each state, in addition to the strictly statistical data in the study, he said.
As area college students walk the stage to receive their diplomas, it's likely that they are weighing where the road ahead may take them. Will their career start in Boston? It's an appealing thought. But there just may not be enough housing.
"We have the demand; we just need the supply," Socha said, "so that anybody and everybody who would like to live in Greater Boston can make that their reality."
Cathy Ching can be reached at [email protected].
Address newsletter
Get the latest news on buying, selling, renting, home design, and more.