August 26, 2014 3:00 PM
It's the moment you've been waiting for all summer! You've packed up weeks ago!

Source: reactiongifs
You've got all your stuff and you know to avoid Storrow and Memorial Drive

Source: imgur
But you're stuck in traffic

Source: imgur
It's so crowded

Source: kmpunksays
Racing to get to the room before your roommate so you don't have to get the squeaky bed

Source: imgur
But you walk into your room and you immediately...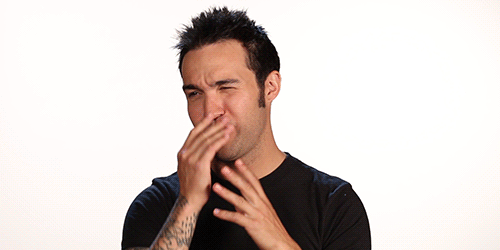 Source: bestink
Then you notice it's a little cramped

Source: beatlestibalhiz
You snagged a dolly and have to delicately navigate your things through the narrow hallways

Source: minus
Did you forget something and need to make a stop at Target? Good luck with that

Source: gifsoup
When you get a glimpse at some of the attractive people living in your dorm

Source: imgur
But then you see that person you went to high school with who you didn't know but suddenly wants to become your friend

Source: reactiongifs
You spot desperate people trying to make it to the elevator

Source: imgur
You get a glimpse at the shared bathrooms

Source: imgur
Your RA tries to welcome you

Source: imgur
Then it's time for the awkward meeting with the roommate and his or her parents

Source: minus
And you might end up becoming best friends

Source: gifbay
Or maybe you'll just sort of co-exist quietly

Source: tumblr
You're all moved in and then your parents start crying in public

Source: perezhilton
But as you're standing there hugging them goodbye, something stirs deep inside you... You realize you're going to be on your own for the first time in your life

Source: reactiongifs
But the feeling passes

Source: imgur
It's cramped, it smells, everything is old, but it's your new home

Source: gifsoup
Also see: Moving Day, As Told in GIFs