Developments & Construction
Amazon facility in North Andover gets 100 acres of land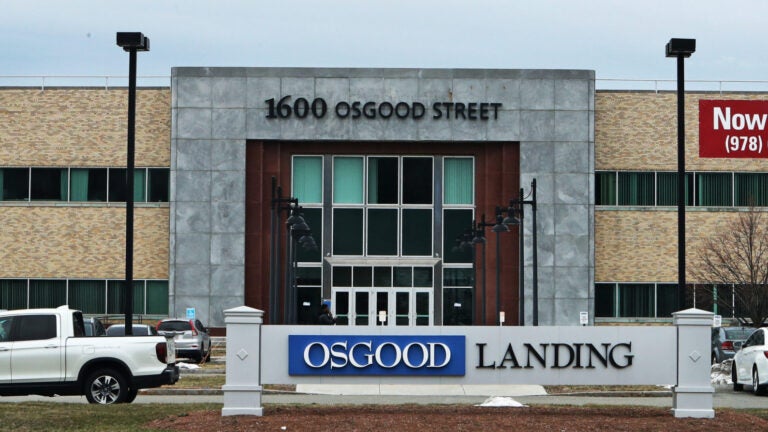 North Andover is one step closer to getting its Amazon logistics facility.
Over 100 acres of the Osgood Landing site transferred to the Texas-based developer that will construct the planned warehouse, its property manager said. Ozzy Properties and Hillwood Development closed the sale Wednesday morning.
The developer will construct an enormous 3,800,000 square foot complex for Amazon on the site, which has been missing a major tenant for years.
"This is a vital turning point for this facility and ultimately for the economic health of the region," said Orit Goldstein, the president of Ozzy Properties in a press release. "We remain committed to responsible redevelopment and reuse of this property that will result in long lasting benefits for the entire Merrimack Valley."
The site was previously featured in a proposal from Merrimack Valley communities for Amazon's 2018 search for its second headquarters. Amazon eventually chose Arlington, Virginia for the so-called "HQ2."
While the development at Osgood Landing will be transformational, Ozzy Properties will keep its office building, and nearly two dozen businesses that are already on-site will remain.
The North Andover facility is part of a major expansion from Amazon into the Greater Boston area, which has not been totally welcomed by the local labor market. Several Massachusetts labor groups are lobbying Amazon to use local, union labor to construct its array of new warehouses in the state.
The groups also want the ecommerce giant — one of the largest companies in the world — to improve working conditions at its facilities. The company consistently resists unionization efforts and has seen rampant COVID-19 outbreaks at its warehouses as its profits soar amid the pandemic. (North Andover was recently ranked the highest-risk town for COVID-19 in the state.)
"We're trying to draw a line in the sand. Someone's got to stand up to Amazon," said Chris Brennan, president of Merrimack Valley Building Trades to The Boston Globe in October. "They come in and do what they want, when they want, and pay very little attention to the little guy. We're up to the task."