Developments & Construction
Zoning officials and Walsh seemingly at odds over basement bedrooms
'We're seeing so many of these basements in Eastie that just don't make sense.' Continue reading at realestate.boston.com.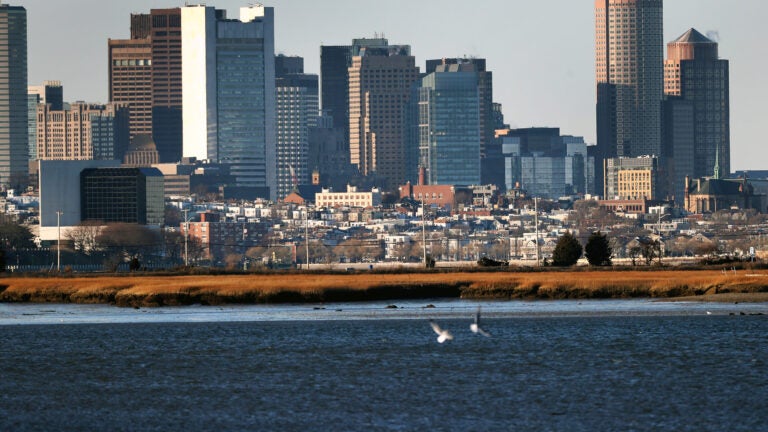 Boston's Zoning Board of Appeal appears to be unwilling to approve basement living spaces in certain neighborhoods despite the city listing these types of projects as a way to tackle the housing shortage.
The Walsh administration includes basement residential conversions in its Additional Dwelling Unit program aimed at generating more housing in a region known for soaring rents and home prices due to limited supply. But the zoning board lashed out at developers last month for what they saw as yet another builder trying to cram bedrooms and living quarters into a dark space with limited window access.
"We're seeing so many of these basements in Eastie that just don't make sense," Christine Araujo, board chairwoman, said during a December hearing for a basement renovation. "We're not trying to move back to those overcrowded days of years gone by."
The board eventually approved the proposal for 22 Paris St. on the condition that no basement bedrooms were included in the development. It has nixed similar basement bedroom proposals in neighborhoods like Charlestown.
"The Board considers appeals, among other things, with attention to the health, safety and convenience of Boston residents, appropriate use of land, overcrowding in neighborhoods and quality of life, including but not limited to providing adequate light and air," a board spokesperson said in a statement to Boston.com. "Unfortunately, the Board is unable to [approve] a number of appeals [for developers who] have sought relief for a proposed basement dwelling unit."
While the board made its decision seem more to do with comfort, a housing advocacy group notes basement units sometimes go hand in hand with housing instability.
"Families are calling our hotline with precarious housing situations that put them at risk of eviction, sometimes living in unauthorized spaces such as illegal basement units without knowing it," said Helen Matthews, a spokesperson with City Life/Vida Urbana. "This is because speculation and rising rents have pushed folks, especially in working-class immigrant communities and communities of color, into dicey, unstable housing, because this is often the only kind of housing a family can afford in Boston."
While the board may not like basement bedrooms as of late, developers and the Walsh administration continue to see basement conversions into an entire apartment as a viable solution to solving the local housing crisis — as long as ceiling heights and other elements of the living space are code compliant. The city even provides a checklist of measures needed to make a viable basement conversion.
While the units may be in less desirable locations of a building, that also makes them more affordable to would-be renters or buyers.
"It makes all the sense in the world to allow basement units if they're code compliant," said Bruce Percelay, chairman and founder of real estate development firm Mt. Vernon Co. "Given the fact they have to be code compliant, from a safety standpoint, it would appear they should be encouraged as a way to provide more affordable rental opportunities — not discouraged."
Cameron Sperance can be reached at [email protected]. Subscribe to the Globe's free real estate newsletter — our weekly digest on buying, selling, and design — at pages.email.bostonglobe.com/AddressSignUp. Follow us on Facebook, Instagram, and Twitter @globehomes.