Developments & Construction
What we know so far about the proposed housing at 1558 Tremont St. in Mission Hill
The proposed seven-story building would feature 139 studio, one-bedroom, and two-bedroom units. | Continue reading at realestate.boston.com.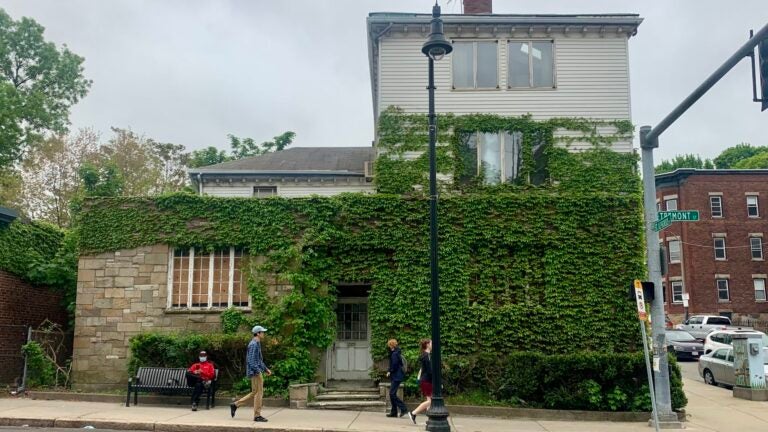 More housing is proposed for the heart of Mission Hill.
Here's what we know so far about the project at 1558 Tremont St.:
The property
The 20,687-square-foot property is made up of two adjoining plots that snake from Tremont to Pontiac Street. Right now, the area is occupied by a vacant three-story building, a parking garage, and a parking lot used by the Basilica of Our Lady of Perpetual Help, a church across the street from the development.
The parcel is sandwiched between Pontiac Street and St. Alphonsus Street, to the east and west, respectively, and faces Tremont Street to the north. Shops, restaurants, and other residential buildings line the street to the left and right of the proposed project, and three parks – Mission Hill Playground, Kevin W. Fitzgerald, and McLoughlin Playground – are all nearby.
The project
Though still under review, the proposal calls for the three-story building to be replaced with a seven-story, nearly 70-foot-tall apartment building totaling 99,527 square feet. The 139 units will include 14 two-bedrooms, 26 one-bedrooms, and 99 studios.
The proposal has yet to detail how many of those units will be affordable, though according to the Project Notification Form, that number will be in compliance with the city's Inclusionary Development Policy. That policy requires anyone building more than 10 units of housing to make 13% affordable for low- and middle-income residents. Earlier this year, Mayor Michelle Wu, however, created a committee to study the possibility of increasing that allotment to 20%. It's a crucial decision for many Boston neighborhoods, especially Mission Hill, which according to reporting by the Globe, is one of the most gentrified neighborhoods in the third-most gentrified city in the country.
In addition to the housing units, the project includes a plan for a two-level parking garage with 44 spaces set aside for use by the Basilica of Our Lady of Perpetual Help and 10 for residents.
The developer
Savage Properties, the Boston-based real estate company proposing 1558 Tremont, has already made its mark in Mission Hill. The company is responsible for the mixed-use luxury apartments at 1478-1484 Tremont St. and 1467 Tremont, completed in 2016 and 2017. In 2020, Savage also completed a six-story luxury apartment building at 40 Fisher Ave., on the Jamaica Plain edge of Mission Hill.
The comment period for the Project Notification Form is open until June 22.
Subscribe to our newsletter at pages.email.bostonglobe.com/AddressSignUp. Follow us on Twitter @globehomes.