Developments & Construction
Big apartment, hotel, retail, and public space development planned for Soldier's Field Road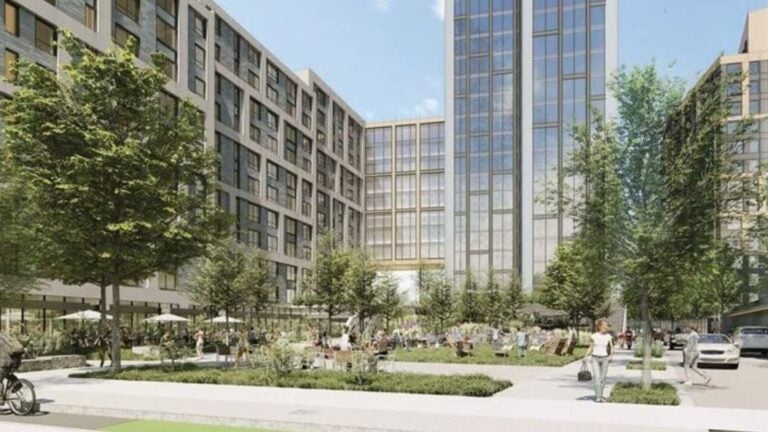 A big development that would include new rental units, hotel rooms, retail space, and public open space on Soldier's Field Road in Brighton is under review by the City of Boston.
Boston real estate developer The Davis Companies would work with the owners of 1234 and 1240 Soldier's Field Road, which are adjacent properties, to develop 3.14 acres of land, according to the project listing on the Boston Planning and Development Agency's (BPDA) website.
The project listing says the space would be developed into 535 residential rental units, 120 condo units, 255 hotel rooms, and approximately 14,500 square feet of retail space with 405 parking spaces.
Over half the project site would be designated for approximately 72,000 square feet of publicly accessible open space, according to the project listing.
The two properties are currently occupied by the Studio Allston Hotel and a Skating Club of Boston ice rink. They are located across from Herter Park on the Charles River.
The project is still under review by the City and needs to be approved by the BPDA's Board before it is constructed.
A virtual Impact Advisory Group meeting is planned for June 13 at 6 p.m. during which the project will be discussed.