Developments & Construction
What we know so far about the development proposed for 775 Huntington Ave.
The 13-story residential building would bring 111 new units of housing to the neighborhood, 75% of which would be affordable.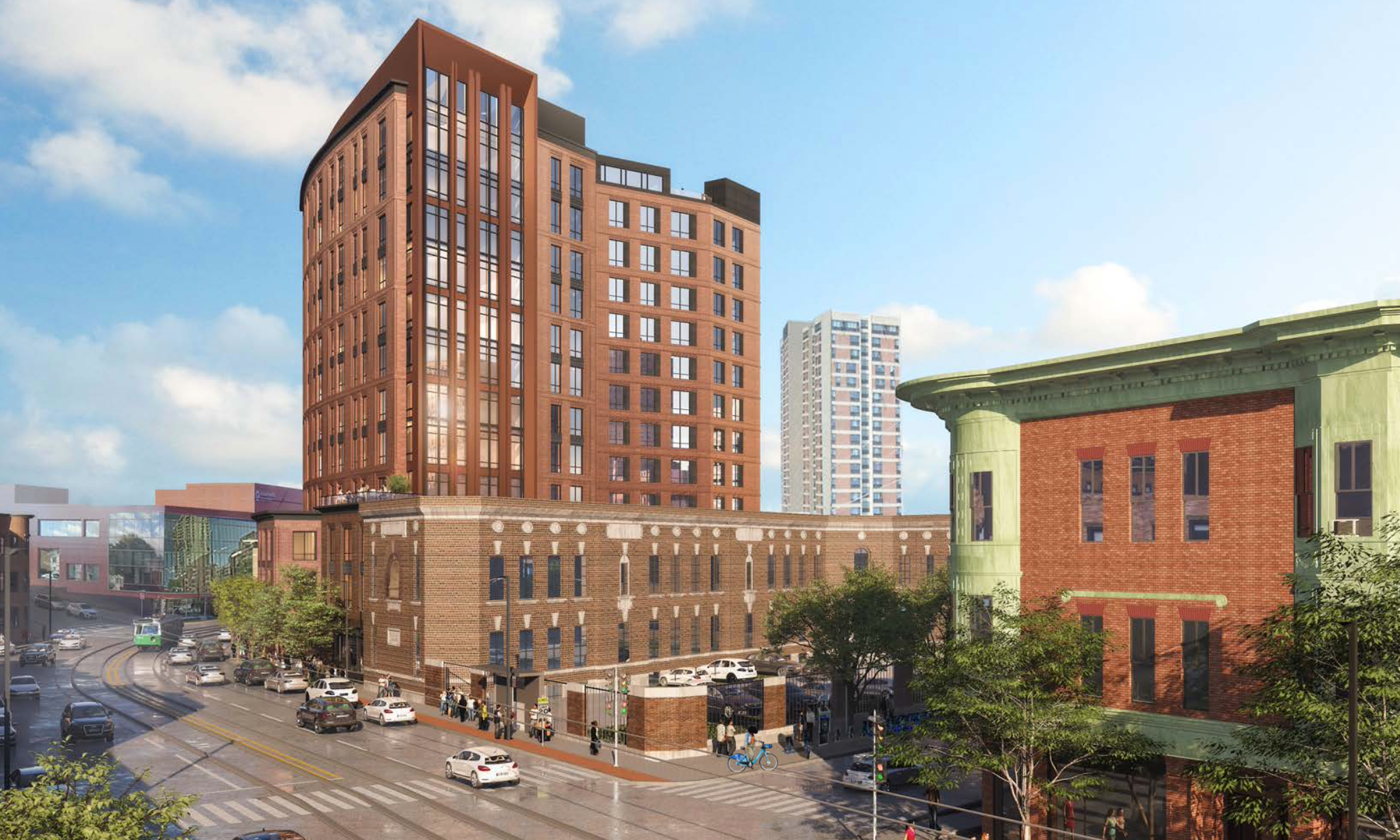 New affordable housing may be on its way to Mission Hill.
Roxbury Tenants of Harvard (RTH), a housing and social services nonprofit, is seeking approval from the Boston Planning & Development Agency to erect a 13-story residential building at 775 Huntington Ave., at the edge of the neighborhood's commercial corner.
Once completed, the building would offer 56 rental units and 55 condominiums totaling 123,100 gross square feet. The ground level would include 2,900 square feet of retail space, and the top floor would provide community space and an outdoor patio. An underground parking lot would provide space for 24 vehicles, according to the Extended Project Notification Form.
All of the rental units and 27 of the condos in the building would be affordable — additions to the housing stock the city sorely needs. Peter Munkenbeck, a real estate consultant with RTH, said his team expects to see 50 applications for each affordable unit, "and that is universal around the city."
RTH has been adding affordable housing to the neighborhood since the organization was founded in the late 1960s, after Harvard University attempted to buy apartments around Brigham and Women's Hospital. Locals and Harvard students led a joint effort to get the university to divest from housing in the area, and the group eventually gained control of the homes on Francis Street and on either side of Fenwood Road, Munkenbeck said.
Since then, RTH has been behind hundreds of affordable units in Mission Hill, including the Mission Park complex, and more recently, Mosaic on the Riverway. The lot at 775 Huntington, currently used for ground-level parking, was part of a land swap with Harvard that occurred around 20 years ago, Munkenbeck said.
The development team expects the building to cost $80 million, Munkenbeck said, and they hope to receive BPDA approval by late June.
Subscribe to our newsletter at pages.email.bostonglobe.com/AddressSignUp. Follow us on Twitter @globehomes.