Developments & Construction
'Nova Hancock' would add hundreds of apartments in downtown Quincy
The plans call for building 215 apartments and amenities such as a fitness center, coworking spaces, and a dog park.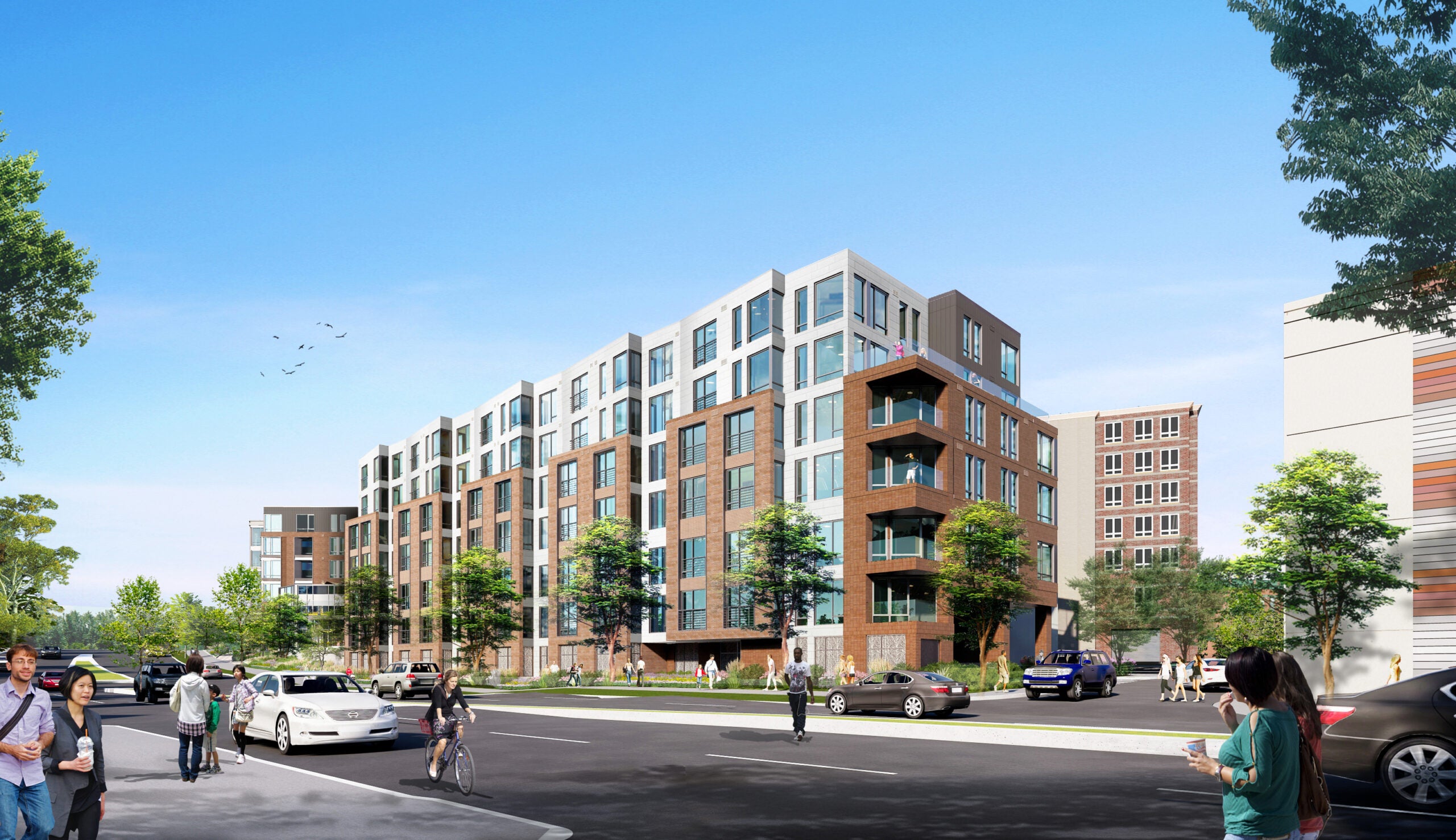 New housing is in the works for downtown Quincy at a time when vacancy rates in the city are disturbingly low.
Quincy-based developer LBC Boston submitted plans earlier this year to build a six-story, 215-unit residential and retail building at 1562 and 1570 Hancock St., next to the developer's Nova Suites and Nova Quincy apartments, which were completed in 2019. In late 2020, LBC purchased the site and another nearby parcel – known as R3 and R2, respectively – for around $5 million, thanks to a land disposition agreement approved by the City Council, The Patriot Ledger reported.
The latest LBC project, Nova Hancock, would include a mix of studio, one-bedroom, and two-bedroom apartments, as well as 12,330 square feet of retail or restaurant space on the first floor, according to the application submitted to the Quincy Planning Board in April.
The mixed-used building would also feature a handful of amenities, including a fitness center, common rooms, coworking spaces, and a dog park, David Snell, an architect on the project, told the planning board at a May 11 meeting.
The plan for the development is taking shape at a time when housing in Quincy is hard to come by. In a recent update to Quincy's Housing Production Plan, the Metropolitan Area Planning Council reported that the city's supply of housing has not been able to keep up with demand.
"Though the City has permitted thousands of new housing units in recent years, rents and sale prices are still much higher than many in Quincy can afford," the report says. "Vacancy rates in Quincy have been well below 'healthy' rates for some time, and they are continuing to decrease," the Metropolitan Area Planning Council wrote.
In addition to the residential and commercial space, the plan calls for the creation of a below-ground parking garage with 65 parking spaces. A total of 108 parking spaces will be available for residents to rent out – 43 more will be leased from the nearby Quincy Center Garage, a public parking garage at 50 Revere Road.
For residents who prefer pedaling to driving, there will be a bicycle room on the ground floor of the building, as well as outdoor bicycle racks. According to a letter submitted in April to Rob Stevens, deputy planning director, by the city's Department of Traffic, Parking, Alarm and Lighting, residents of the building will not be eligible for resident parking passes, nor for on-street parking in the district.
The project is one of two new buildings LBC has planned for Quincy. The other, Nova Water Street, is also expected to break ground this year and will include 54 studio, one-bedroom and two-bedroom units throughout its five stories, according to LBC's website.
According to the latest iteration of the application, updated May 3, the project is expected to cost roughly between $50 million and $55 million.
The 215 units the building is expected to bring won't be available for some time, however. Once the plan is finalized, it will require four to five months of site preparation followed by 22 to 26 months of construction. At the May planning board meeting, Margarita ​​Kvacheva, LBC CEO, said LBC has been and would continue to be committed to hiring local workers for the build.
Subscribe to our newsletter at pages.email.bostonglobe.com/AddressSignUp. Follow us on Twitter @globehomes.