Fall House Hunt
5 things to know about living in the Seaport District
It's expensive, it's historic, and there is no lack of good food.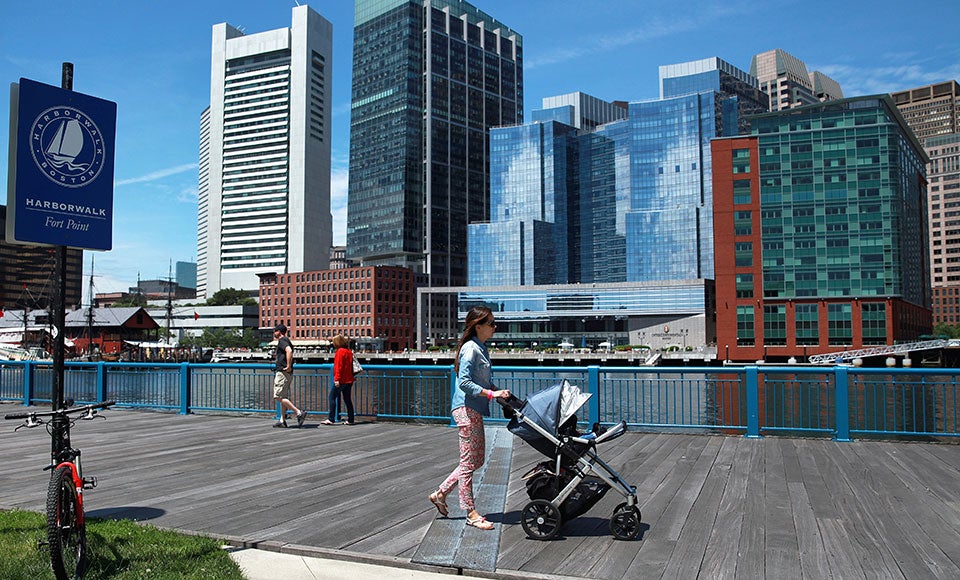 Boston's Seaport District has had quite a year (and has come a long way since tea was dumped nearby in the harbor).
It is one of Boston's hottest neighborhoods in terms of development, while at the same time The Boston Globe recently questioned if it could ever have the soul of one of Boston's other neighborhoods.
It is a part of the South Boston neighborhood and includes Fort Point, a local historic district, that is known for industrial buildings that have been turned into chic apartments and restaurants.
Though it is Boston's newest residential neighborhood (and does not yet have a grocery store), there is plenty to do, see, eat, and drink.
1. You'll live in…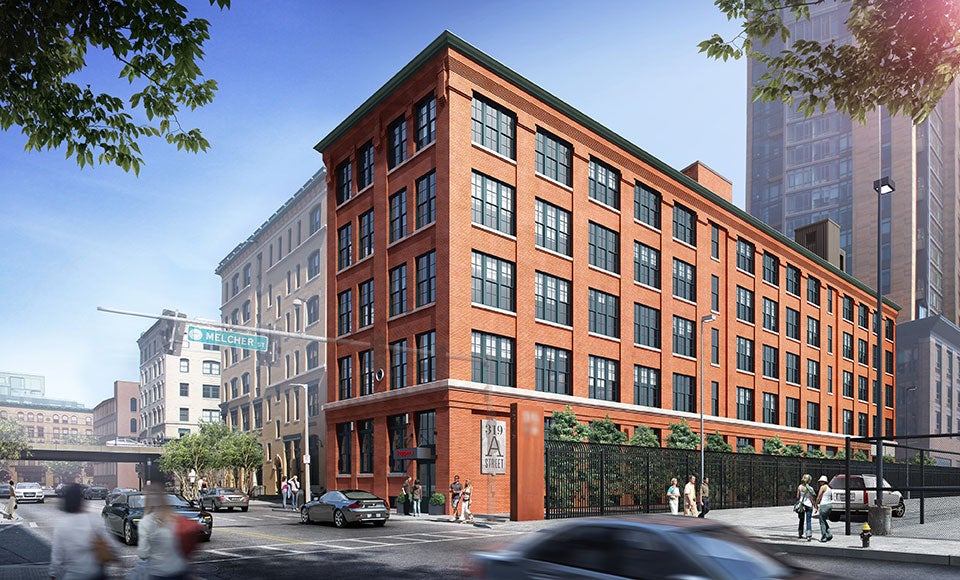 … an industrial loft or a luxury building. In the Fort Point section, you can expect to live in a building that had a former purpose. Take the 319 A Street condos – the large five-story brick building is 100 years old and was once owned by the Boston Wharf Co. There is plenty of exposed brick and historic charm, yet does not lack any desired modern amenities.
But, as easily noticed from the number of cranes in the skyline, the Seaport is also building new towers – most of which are luxury residences. Wherever you live in the Seaport, you can expect to live in style.
2. You'll pay…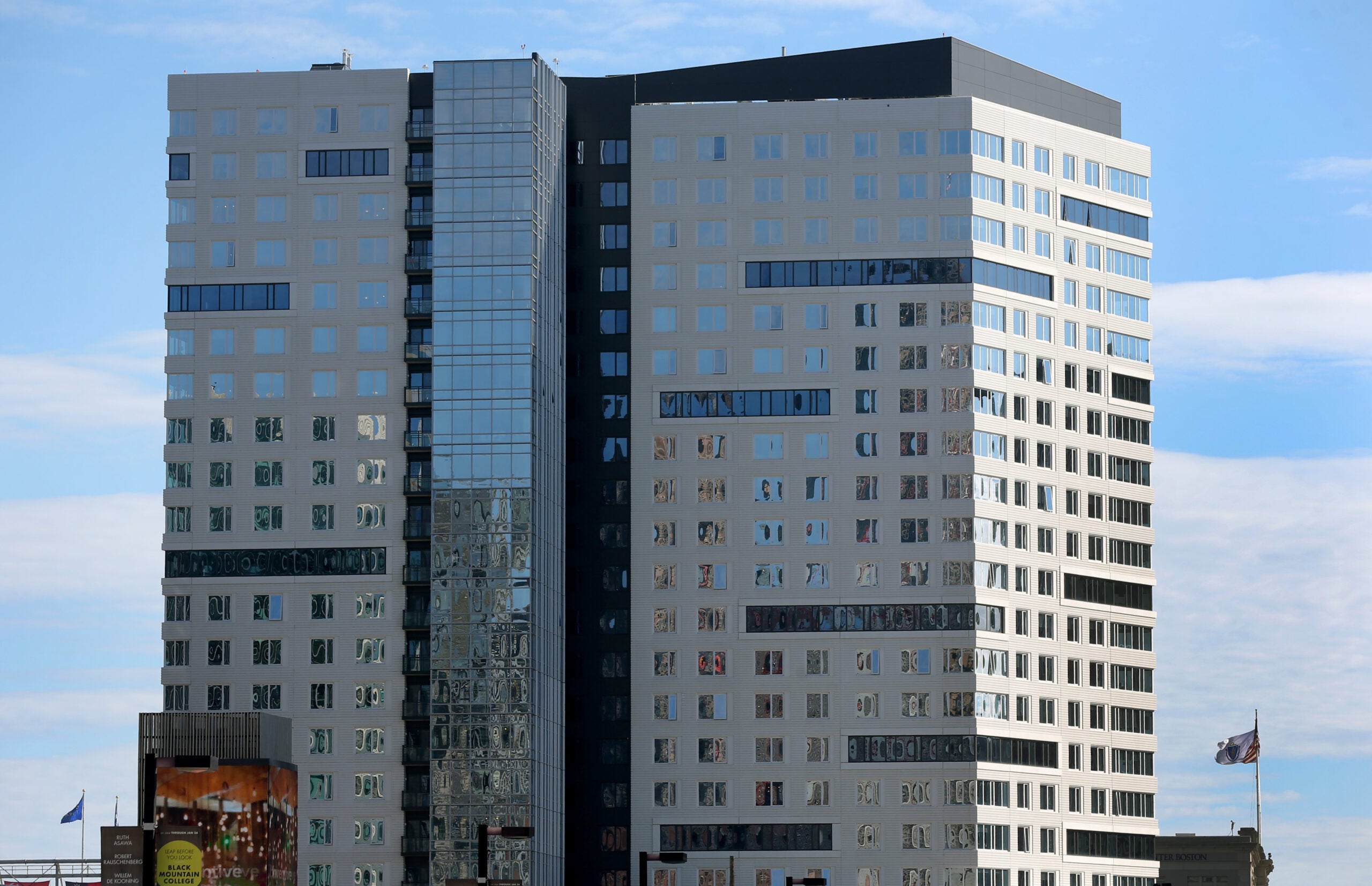 … for mostly luxury living. It is hard to find an exact median home price for the neighborhood, as the Seaport is included in South Boston's home values, but you can quickly get a sense of what the neighborhood costs by looking building by building.
One-bedroom apartments in the 315 on A apartments start at over $3,000 per month, while two-bedrooms get close to $5,000. The Waterside Place apartments start at around $2,500 for an apartment with one bedroom and start at $5,356 for a place with three bedrooms. If you are looking to buy, 319 A Street condos range from $450,000 for a studio to $1.3 million for a two-bedroom.
3. You'll hang out…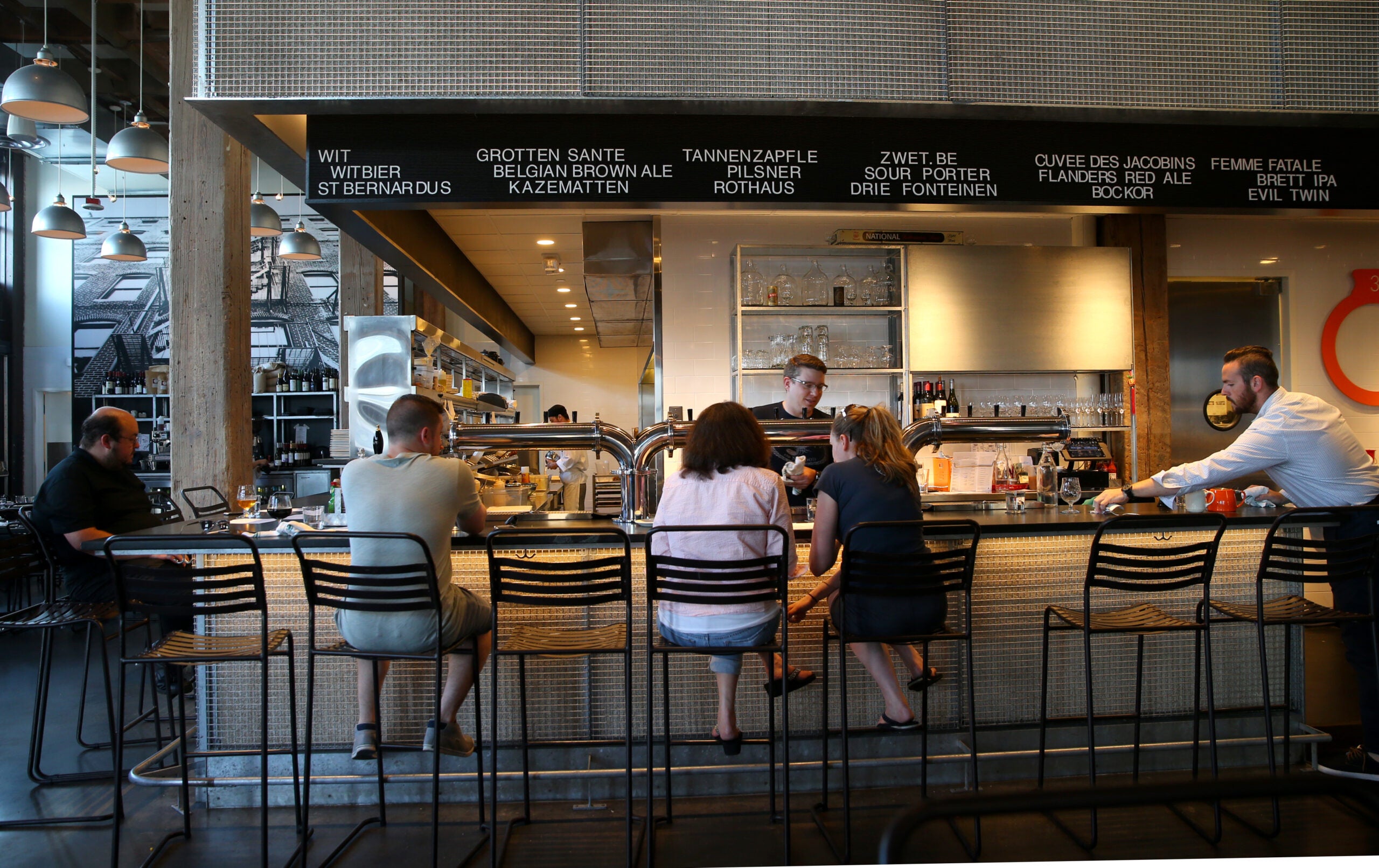 … doing a lot of eating and drinking. The Globe recently noted that the Seaport neighborhood has over four restaurant seats for every home in the area, so there is always a great place to eat close by.
Row 34 is the highest rated Seaport restaurant on Yelp. It is known for its fresh seafood, oysters, and excellent beer selection, along with an ambiance only an old industrial building could provide.
There are also plenty of other seafood options, and some bakeries (Flour), and coffee shops (Barrington).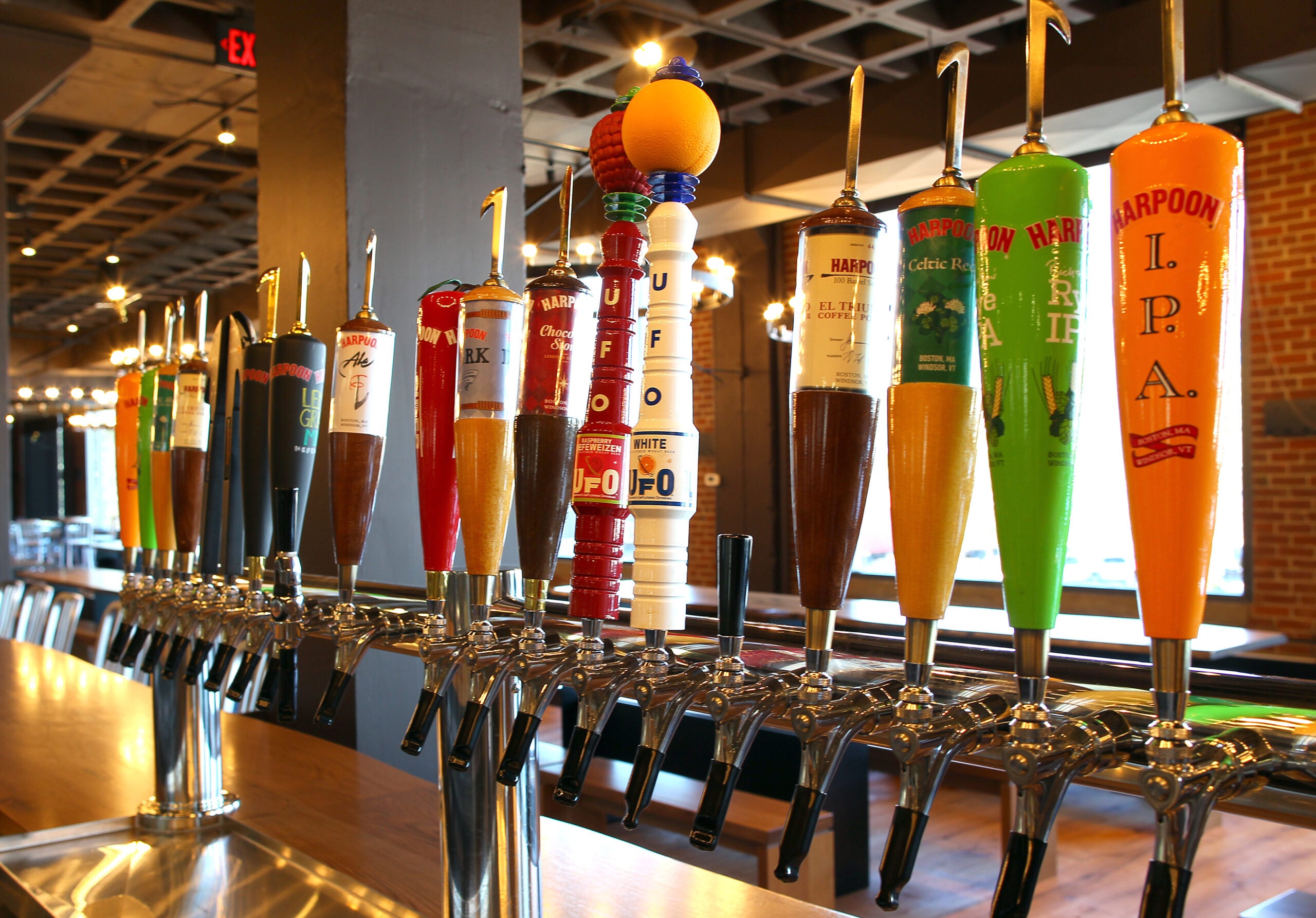 There are two breweries in the neighborhood as well: Harpoon, where you can hang out, take a tour, and drink, along with Trillium, where you can go to buy a growler to go.
If you are full, you can walk around to a variety of art galleries (especially during an open studio day), go to the Boston Fire Museum, the Boston Tea Party Museum, go to a concert at the Blue Hills Bank Pavilion, or just enjoy the amazing waterfront views.
4. Your kids will…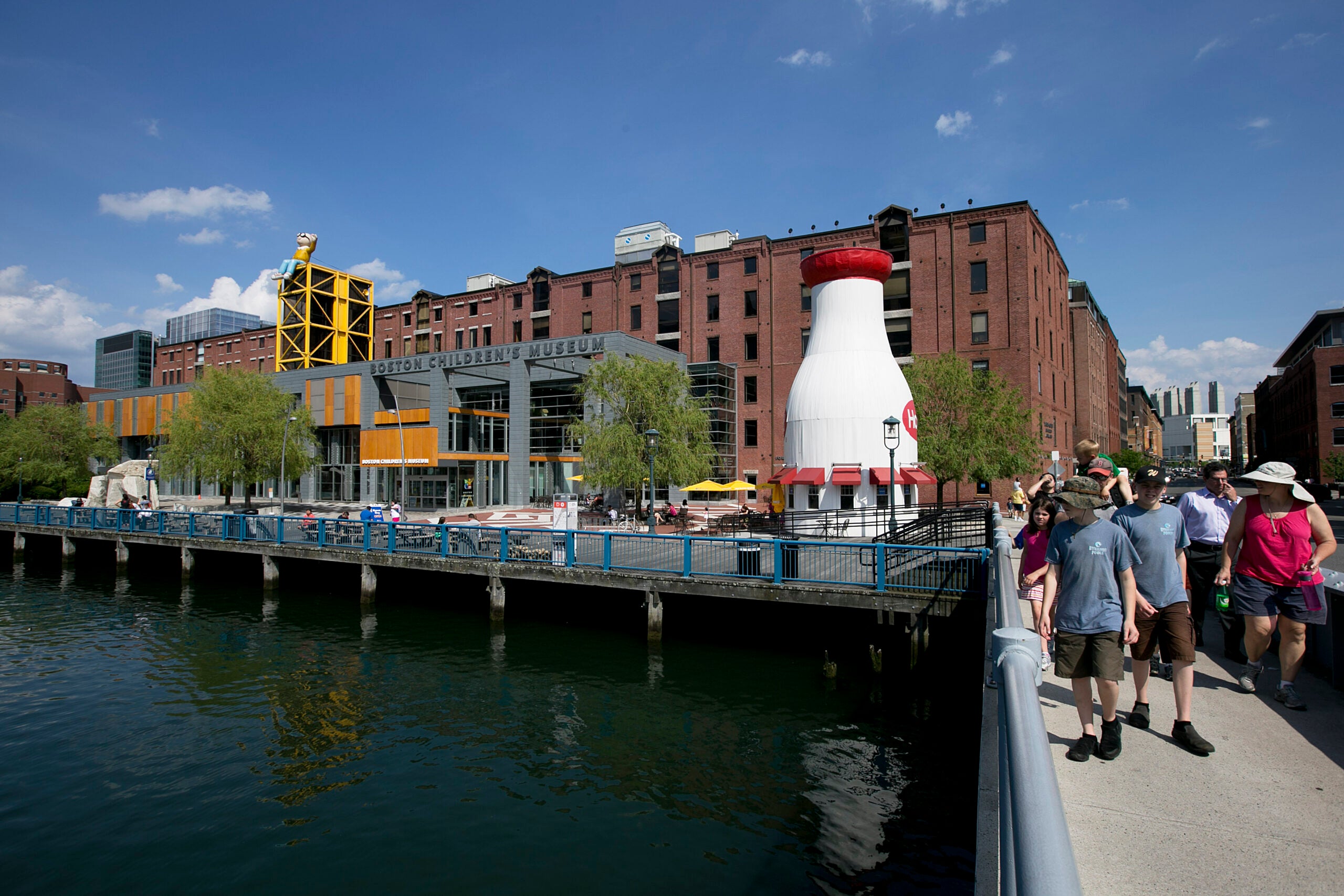 … not go to school here. The Boston Globe noted that the neighborhood does not yet have its own school, though a developer is looking to potentially build a charter school. There are not many kids in the neighborhood just yet. The Boston Redevelopment Authority wrote in its end of the year report that kids made up less than 5 percent of the population in the South Boston Waterfront.
Though if you do have children in the neighborhood, the Boston Children's Museum is right on Congress Street and has a variety of innovative exhibitions and activities for young kids (and even adults sometimes too).
5. You'll love…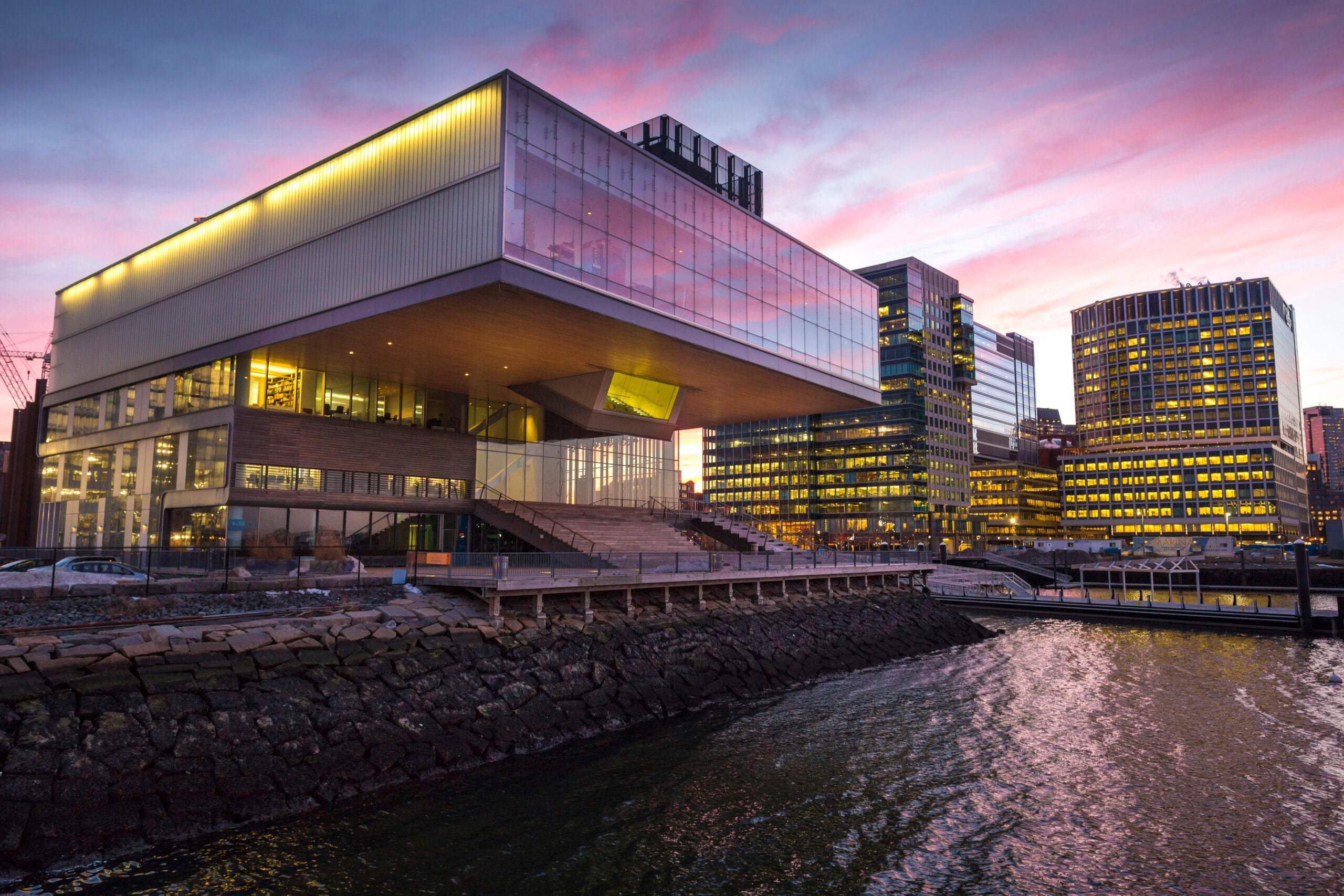 … the Institute of Contemporary Art. The ICA is right on the water and is never short of interesting exhibits. In the summer, it hosts concerts out on the outdoor patio overlooking the water. Even in the colder months, the museum frequently has student nights, family nights, performances, films, and more.
Related: This is what the Seaport used to look like
Photo history of the South Boston waterfront