Fall House Hunt
Home prices hit half a million in growing number of Boston area towns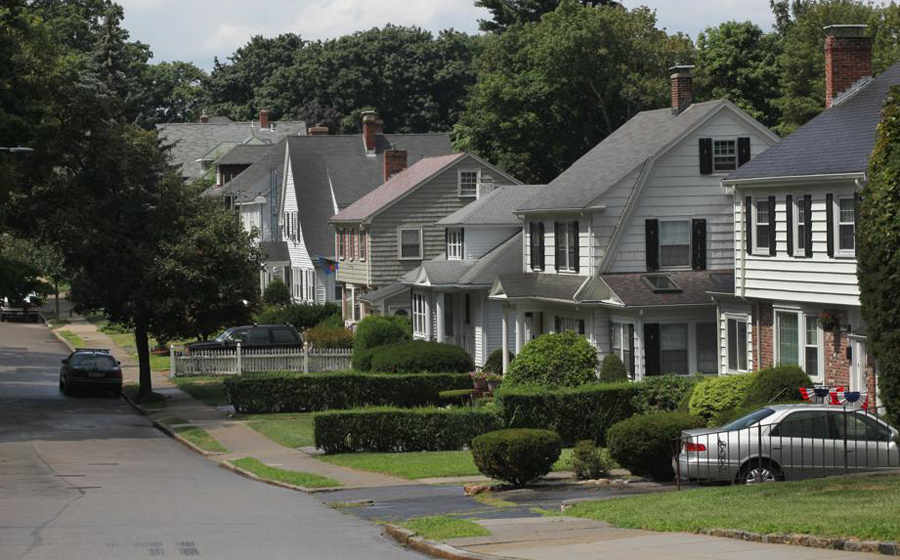 Median home prices in a number of middle class zip codes across Greater Boston are approaching—and in some cases zooming—past the $500,000 mark, according to real estate market tracker and publisher The Warren Group.
While the list of suburbs and neighborhoods does include some traditionally upscale communities, many are more typically associated with their relative affordability, especially compared to suburbs like Newton, where the median price is now over $1 million, or neighborhoods like Jamaica Plain, where it stands at a lofty $765,000.
In fact, Roslindale ($511,250) and West Roxbury ($530,000) have both pushed past the half-a-million-dollar mark after double-digit increases over 2015 of 14.6 and 15.3 percent respectively, according to year-to-date price numbers from The Warren Group.
"People are just moving further out to find something affordable or into other previously less-than-sought-after neighborhoods like Hyde Park or Rozzie, which is has become the new JP," said David Crowley, a strategic real estate advisor at One Boston Real Estate.
In the path of the red hot Cambridge market, Medford ($492,000) and Waltham ($511,000) have both seen big increases, as well. The two communities have emerged as strong alternatives for buyers priced out of Cambridge, with its $1.5 million median home price, and Somerville, where the median has reached $652,000, Warren Group stats show.
Gary Rogers, a broker with RE/MAX On The Charles in Waltham, is seeing a big influx of young professionals buying homes in the Watch City, which, in turn, has helped spark a surge in new restaurant openings.
New, duplex-style construction is fetching as much as $600,000 each side, and in some cases, more than $700,000, he said.
"Waltham is booming," said Rogers, a past president of the Massachusetts Association of Realtors.
A number of towns farther out in the suburbs are also pushing up to or surging past the $500,000 mark.
In the western suburbs, Natick ($530,000), Acton ($586,000), and Westford ($508,125) are all seeing prices push upward as nearby communities like Lincoln and Wellesley soar past the $1 million mark, according to Warren Group stats.
To the north of Boston, a number of suburbs have joined the half-million-dollar club, including Essex ($544,995), Topsfield ($596,000), Hamilton ($545,000), and Ipswich ($520,000). Swampscott ($480,000) is close to passing the $500,000 mark.
Sharon ($533,250) and Norfolk ($487,250) along the I-95 Boston to Providence corridor have both seen big gains, as well.
"The towns you mentioned hitting $500k mark are not surprising," Crowley wrote in an email. "It's like dropping a rock in a pond and seeing everything just rippling out from the point of impact. Though maybe an earthquake would be a better analogy. The point of impact here is downtown Boston and the ripples extend out to I-495 and beyond."