Fall House Hunt
Several Mass. suburbs make nation's most expensive list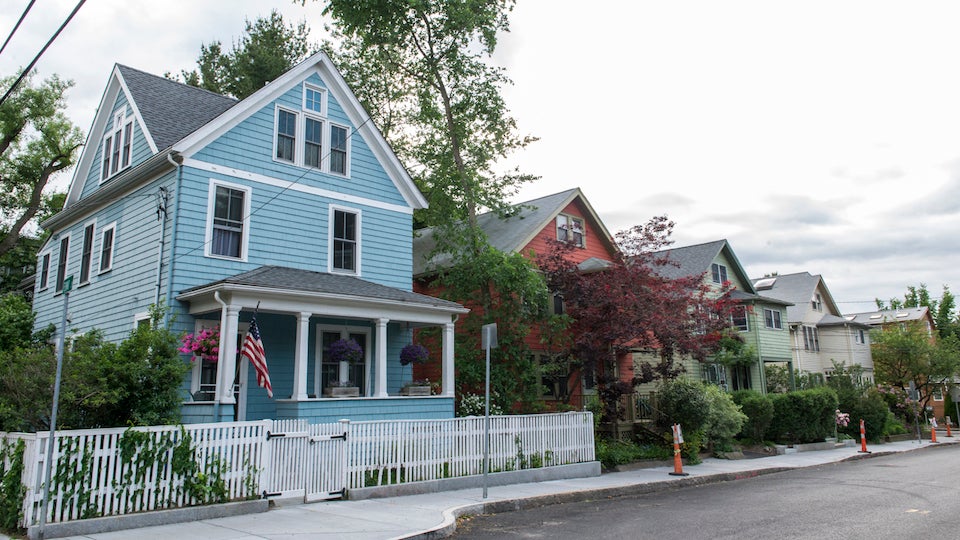 Nine of the top 50 most expensive suburbs, towns, and cities in which one can buy a four-bedroom, two-bath home—as in, a family-sized single-family home—are located in Massachusetts, according to the Coldwell Banker Real Estate 2016 Home Listing Report. Of the top 100, 16 can be found in the Bay State.
The list includes usual suspects like Wellesley and Cambridge, as well as some unusual ones, like Woburn and Canton.
In fact, Massachusetts was second only to California in having a large number of zip codes with the most expensive listing prices for four-bed, two-bath homes in the top 50. Other states have just two or three communities on the top 50, according to Coldwell Banker.
Still, the competition, so to speak, wasn't that close, with the first 11 most expensive suburbs and towns all in California, which also laid claim to more than 30 of the first 50 most expensive communities.
The most expensive place in the country to buy a family-sized home is Saratoga in the Silicon Valley, where the average listing price is $2.4 million, Coldwell Banker reports.
"Tech is hot, and Silicon Valley is hotter. For the third time in five years, the technology capital of the world ranked as the most expensive place to live in the United States," touts the press release Coldwell Banker put out with its most expensive listings report.
The highest ranked Massachusetts community was Wellesley, which came in at number 13, with an average listing price for a four-bedroom, two-bath home of more than $1.2 million.
Next up: Cambridge, number 22, $1,057,120; Concord, number 23, $1,040.290; Lexington, number 28, $988,629; Marblehead, number 34, $961,594; Hingham, number 37, $949,167; Cohasset, number 42, $917,718; Belmont, number 46, $896,684; number 48, Needham, $894,533.
Farther down the list, there were also some surprises, with Woburn coming in at number 84 ($752,393) and Canton at number 88 ($745,341).
Coldwell Banker also ranked the least expensive places to buy a four-bedroom, two-bathroom home. For Massachusetts, Springfield ($140,875) led the list, followed by New Bedford ($144,879), Chicopee ($204,118), Fitchburg ($246,580), and Leicester ($258,800).
All told, Coldwell Banker ranked 2,168 communities across the country on the average price of a four-bedroom, two-bath home, including only those communities that had at least 10 relevant listings on coldwellbanker.com. Given the similar size and features of the homes that were studied, location was the biggest driver behind the dramatic variation in prices, noted Charlie Young, president and chief executive of Coldwell Banker Real Estate.
"While there are 25 communities in the U.S. where the average price of a four-bed, two-bath home is more than $1 million, it's fascinating to find that nearly 40 percent of the cities we studied had like-sized homes for less than $250,000," Young said in a press release.