Fall House Hunt
Multimillion-dollar condo sales are soaring in downtown Boston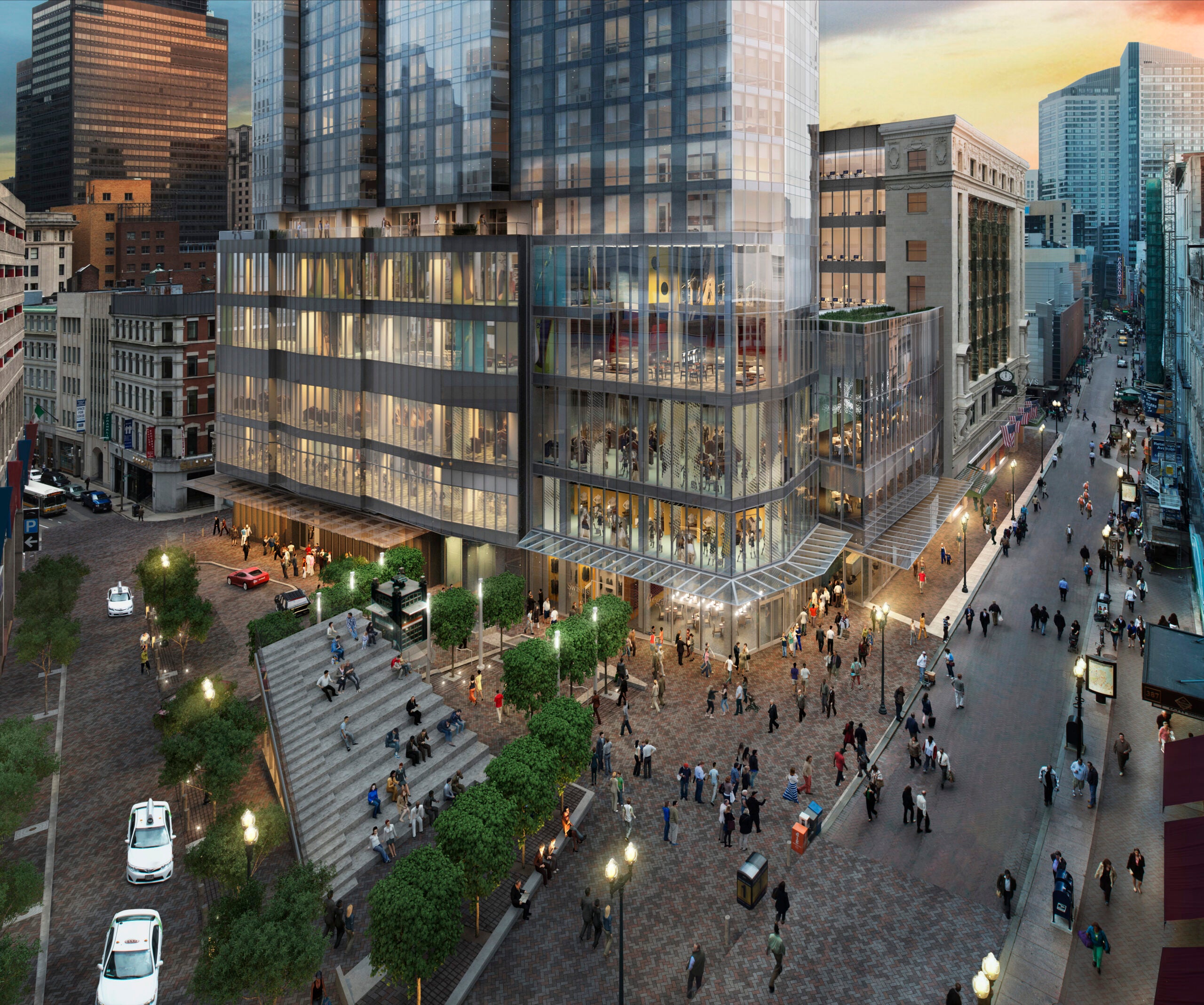 Price per square foot is the gold standard brokers use when assessing the value of luxury condos—it's a measurement that enables them to make apples-to-apples value comparisons between condos of different sizes. Condos that sell for $2,000 a square foot or more also typically run into the multimillions.
There have been 42 such mega sales in downtown Boston so far in 2016 (through late September), led by the $33 million dollar penthouse atop the new Millennium Tower in Downtown Crossing, according Otis & Ahearn, the Back Bay-based luxury condo brokerage and marketing firm. That's compared to seven during the same period last year and 20 for all of 2015.
All told, downtown condo sales are on track to pass the $3.8 billion mark, which is more than a 20 percent increase over last year, said Kevin Ahearn, president and owner of Otis & Ahearn, a downtown luxury condo brokerage and marketing firm.
"It is just unbelievable," Ahearn said of the record setting prices.
Driving the sales surge has been Millennium Tower, the tallest condo tower built to date in Boston. Ahearn estimated that the tower will account for $1 billion of that $3.8 billion in sales when all remaining sales are officially closed by year-end.

The waterfront's growing number of posh high-rises is also helping to push condo sales and prices to record levels. Longtime waterfront builder Joe Fallon's 22 and 50 Liberty towers, as well as the new Pier 4 complex, are helping to lead the way, with condos at 22 Liberty fetching, on average, nearly $2,000 a square foot.
Meanwhile, the new 60-story Four Seasons tower next to the Christian Science Plaza is expected to move the price bar even higher, with the potential for prices equal to or higher than those seen at Millennium Tower, Ahearn said.

The growing number of towers with multimillion-dollar units marks an evolution in the Boston market, with such gold-plated condos once limited to the Mandarin Oriental hotel and high-rise condos next to the Prudential Center.
Records are being shattered at other lofty price points, as well. So far, 826 condos in downtown Boston have fetched at least $1,000 a square foot, the amount that also generally signals the beginning of the $1 million and up price range. That's more than double the 377 sales in this category during the same period last year, Ahearn said.
There have also been 177 sales downtown above $1,500 per square feet, up from 51 year-to-date last year, he said.
"It is a huge jump," Ahearn said.