Fall House Hunt
Buying a home? Advice to ensure a smooth closing day
"If you're overprepared, you're not going to have any issues.'' Get more expert advice on the home-buying process at realestate.boston.com.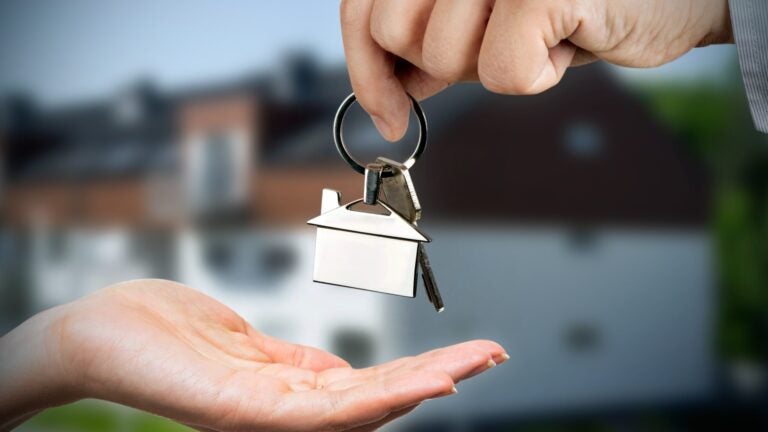 When a property is officially transferred from seller to buyer, it can be a life-changing day for both parties. A lot of things have to be in order, however, or that day can become a nightmare.
Phil Ganz, a direct lender at Fairway Independent Mortgage Corp.in Boston, said buyers have to understand that in order for closing day to go smoothly, each step has to be done with care from the beginning.
"The consumer needs to look at this as a process,'' Ganz said. "If you're overprepared, you're not going to have any issues.''
Here are tips from the experts on how to have a successful closing day:
1. Research your realtor, mortgage broker, and attorney to create the right team for you
Darlene Umina, an agent with Lamacchia Realty in the MetroWest area, said a team of professionals with extensive experience and positive ratings will set you up for success. Check their track record and testimonials, Umina said, "because someone that has a true proven background in helping people get to the closing table, they're the ones that hold most of the tools to make sure your transaction's going to be smooth. Ask them about their process.''
2. Hire an attorney who specializes in real estate
Working with a practicing real estate attorney is essential, said Matt Horan, president and founder of Back Bay Mortgage Brokers. "I have seen borrowers wanting to use their own attorney who is not an active real estate attorney because they know the person or have a prior relationship with the person, and that can create a lot of problems, slow up the process.''
Peter Calabrese, chairman of real estate practices at Boston's Calabrese Law Associates, said a real estate attorney can clarify legal issues with the documentation in the transaction that lenders and realtors may not understand. Additionally, a buyer hiring his or her own attorney will ensure that the lawyer is representing them, Calabrese said.
Another concern of late is wire fraud, said Umina.
It's important to ask your real estate attorney what steps his or her firm takes to prevent fraud, when hackers steal closing funds by directing buyers to send money to bogus accounts.
3. Stay on top of your deadlines throughout the process
Horan said the entire process — completing all of the documentation and getting the loans approved — typically takes 30 days. "The further from closing day that you have it completed, the better,'' he said. "The longer you delay it, the better the chance of a closing delay.''
If you're closing is scheduled for the end of the month, the transaction can be more prone to delays because lenders have a higher volume of work at that time, Horan said.
"If the mortgage broker is asking you for paperwork, get it in right away,'' Umina said. "Those holdups can be actually a big deal.''
Subscribe to the Globe's free real estate newsletter — our weekly digest on buying, selling, and design — at pages.email.bostonglobe.com/AddressSignUp. Follow us on Facebook and Twitter @globehomes.