Fall House Hunt
Design tips for a functional and fun laundry room
No matter how you hang it, iron it or fold it, dirty laundry is a reality that no one can truly dodge. Get more design inspiration at realestate.boston.com.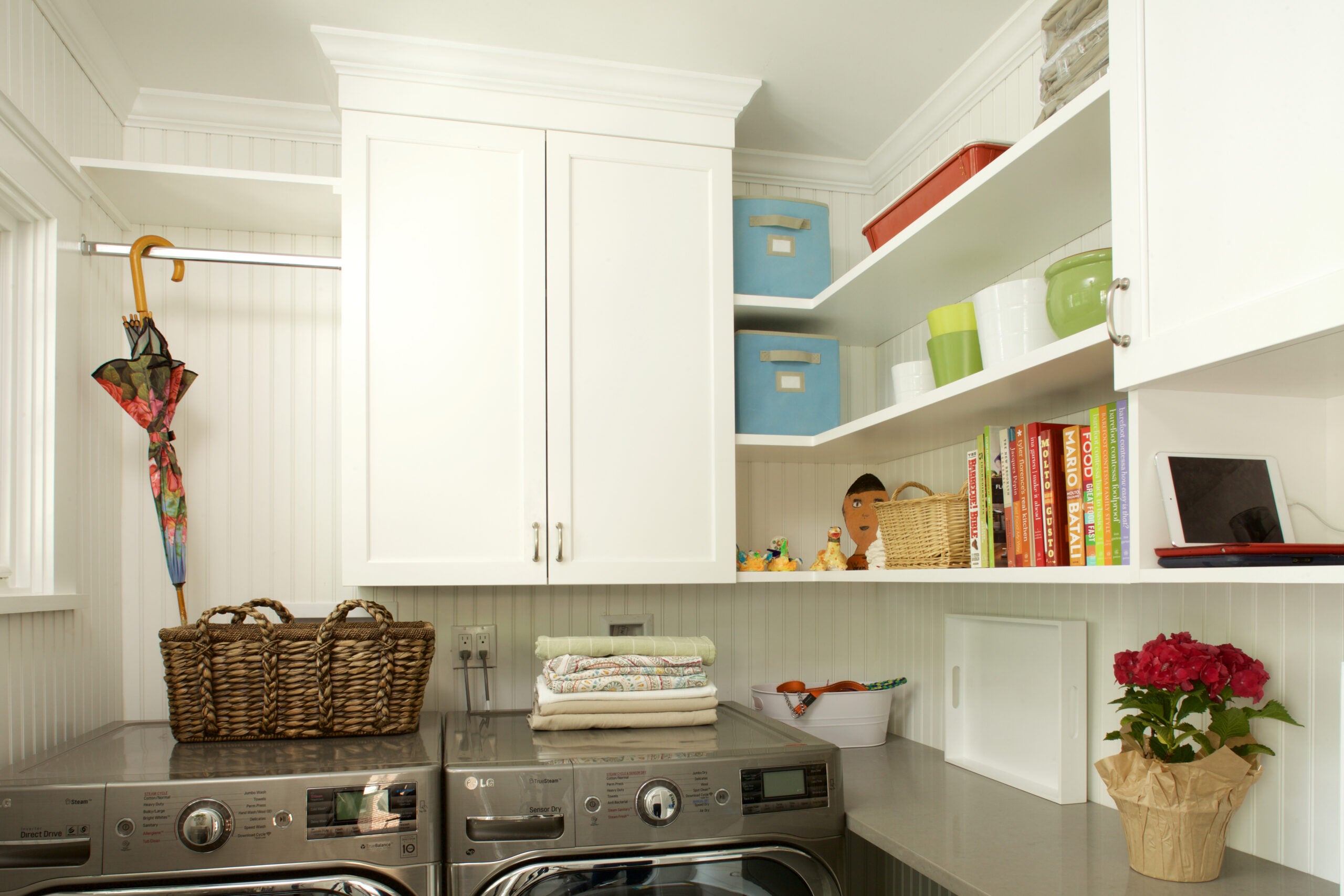 No matter how you hang it, iron it, or fold it, dirty laundry is a reality that no one can truly dodge. Yet today's cultural consensus, according to design-heavy social media posts and the public declarations of various celebrity influencers who actually like doing laundry, indicates that this unceasing chore has become less of a wash-and-fold workout and more of a comfort zone.
Literally.
"I love my laundry room,'' Joanna Gaines of Magnolia Home and HGTV "Fixer Upper'' fame told the "Today'' show in 2016. "From what I know that's a funny thing to love … now it's a place that inspires me. Just the natural light alone makes me want to settle in and drink my morning coffee there. As a bonus, it helps me dislike laundry day a little less.''
Gaines isn't alone in wanting a dedicated space that couples charm with convenience. What's generally a utilitarian spot has come a long way from being dim and cramped to a more usable and appreciated area full of color, texture, light, and intelligent storage. Today's upgraded laundry rooms may even feature TVs, ceiling fans, and built-in speakers that can play an audiobook or Spotify playlist above the whir of the dryer. Homeowners and designers are taking note.
"It has become the new powder room of design,'' said Kansas City, Mo., designer Jennifer Bertrand. "It used to be only the guest bathroom and kids' rooms that people took risks in, but now the laundry room is starting to have the same air of flair. I tell my clients to put what you love in that space, because, let's face it, laundry is no fun.''
Kathleen Walsh, a designer in New York City, knows firsthand that creating a laundry room as an extension of the home is to achieve a space that works both functionally and aesthetically. "In daily lives filled with starts, stops, and endless to-do lists, the laundry room can become a haven of order and satisfaction. So why not make it a place that lifts you up and feels just as designed as the rest of the home?'' Walsh said.
Nashua-born actress Mandy Moore, who has professed her love for laundry, did just that when she hired architect Emily Farnham and designer Sarah Sherman Samuel to revitalize the laundry room in her California home.
"The design of the room was important to me,'' Moore, who stars in the NBC hit "This Is Us,'' said in a recent Instagram story. "I wanted function but also to enjoy my time in there.'' What was originally a congested room with bulky storage became a streamlined space with sleek hardware and playful Fornasetti paper adorning the walls.
If a laundry room renovation is in your future, pay heed. With the plethora of design and accessory options, the hardest part might be in knowing where to begin.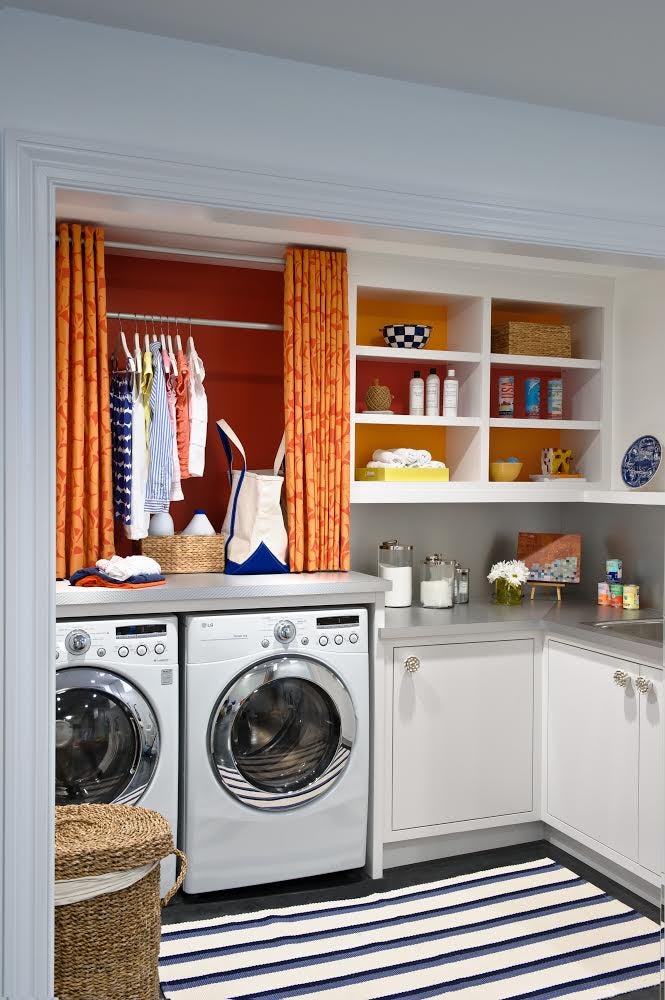 "A laundry space doesn't have to be big, but it does need the essentials,'' said Jennifer Howard of JWH Design & Cabinetry in Rye, N.Y.
Howard, a mother of five, knows how vital a great laundry room layout can be. In fact, her custom cabinetry is crafted specifically to the customers' tastes and can incorporate various design elements meant to organize: tilt-out hampers, a fold-out ironing board, open and closed storage, a large slop sink, a double trash pullout, plenty of counter space for folding laundry, a stainless hanging rod, and laundry sorters.
Even those in the luxury market are making laundry rooms a high priority for their new living space. Caroline Morson, interior design head for Kimball Borgo Real Estate in Boston, said luxury units often have custom laundry room cabinetry that conceals everything from hampers to cleaning products. They also have built-in ironing tables and an area for folding. The concept "is that upon entering the space, it is visually uncluttered yet highly functional and beautifully finished,'' Morson said.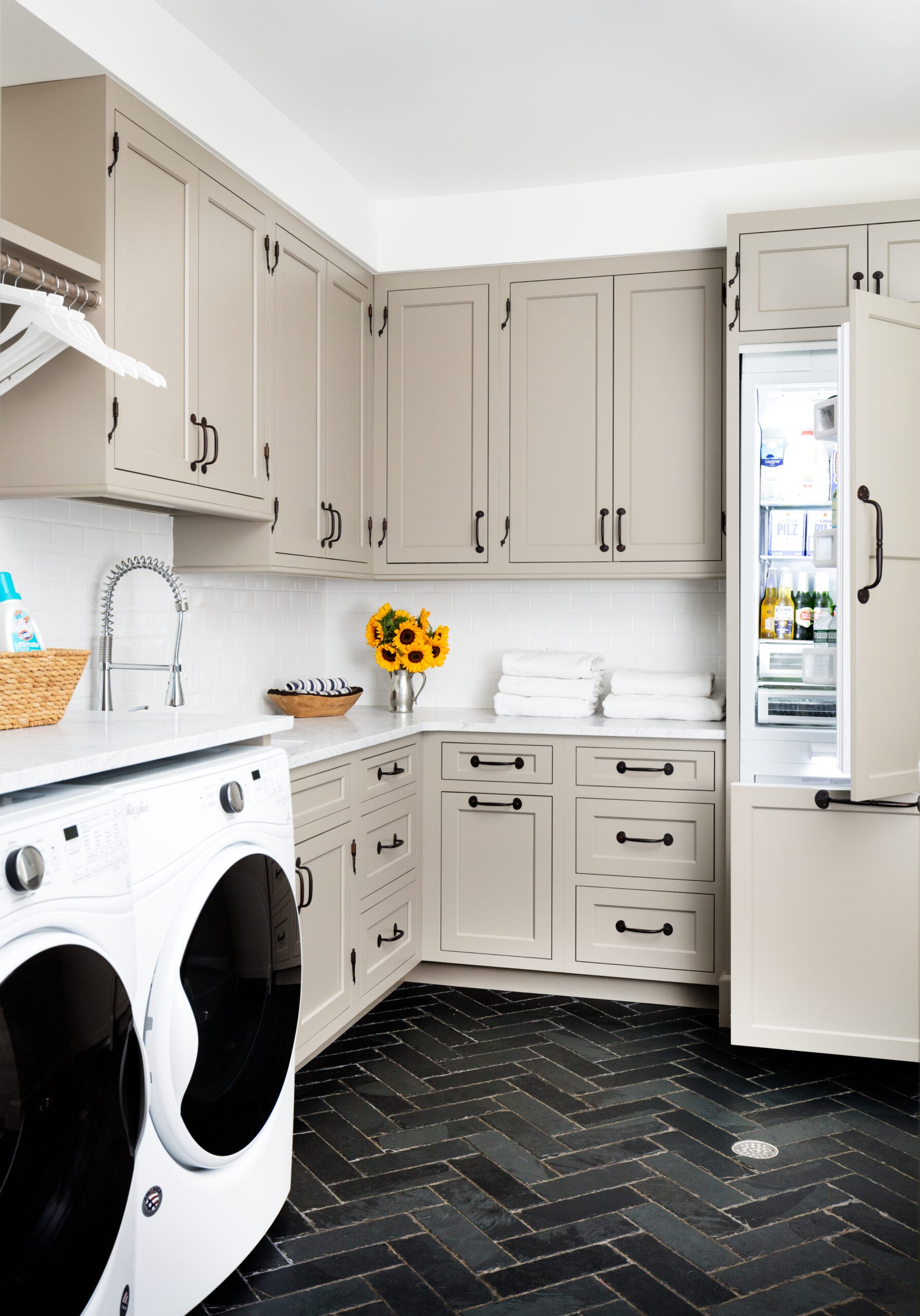 On the functionality side, luxury homeowners are looking for high-end, large-capacity washer and dryers so you can do a lot of laundry in one load, she added.
While a lot of attention can go toward your appliances and storage, don't forget to add a bit of fun to the functionality.
"Just because it's a space where you are taking care of chores doesn't mean it needs to be sterile and cold,'' said Elyza Brillantes, a design expert for Havenly, a mostly web-based interior design service. "These smaller spaces are a great place to take design risks, so don't be afraid to do something dramatic with pattern or color.''
Lesley Myrick, an interior stylist from Waco, Texas, concurs. Her easy fix for a quick and affordable laundry room upgrade? A colorful tile to spruce up the floor. "We just upped the cool factor,'' Myrick said of a recent renovation. "I suggested a fun-patterned concrete tile. … It turned out pretty cute.''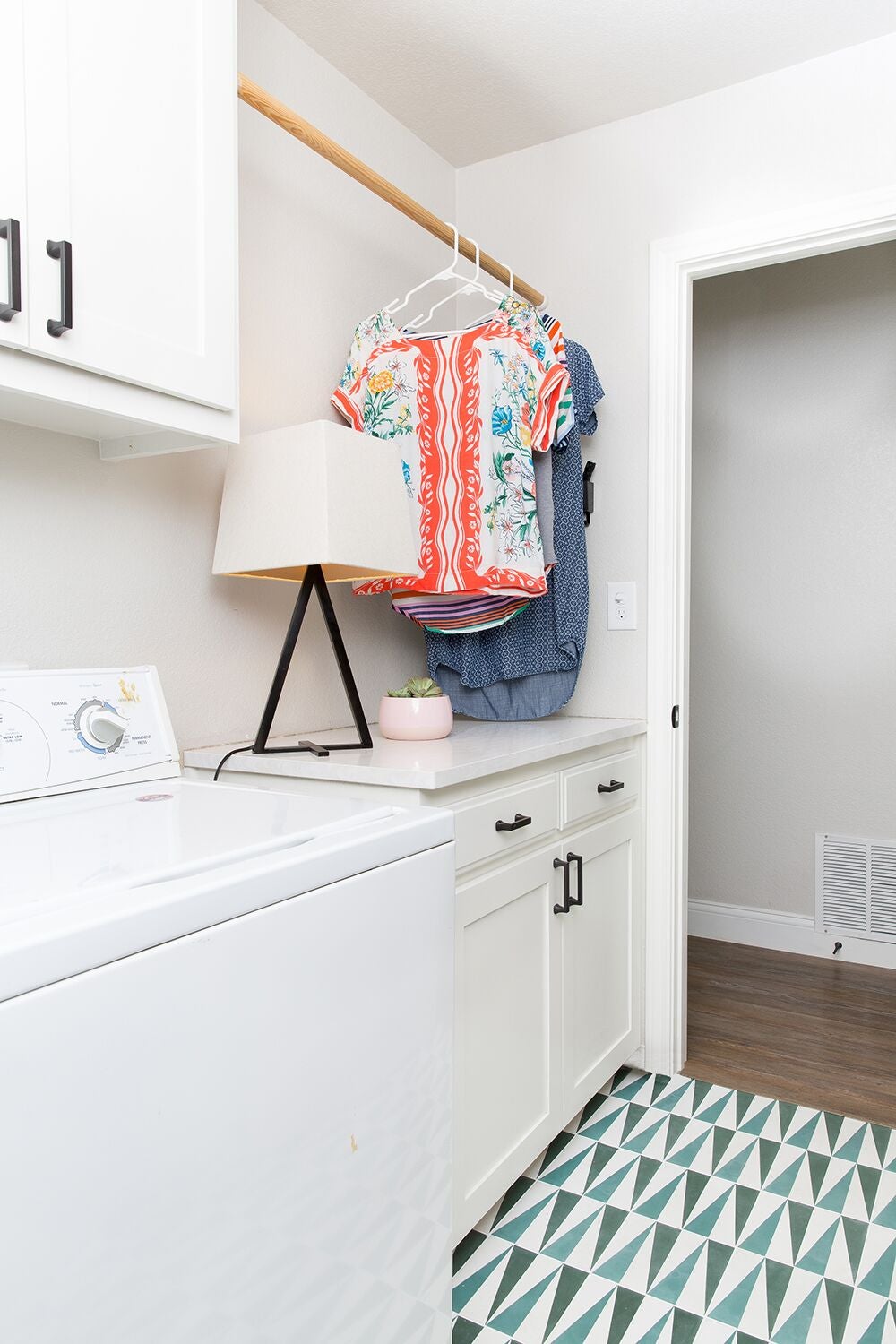 What else are designers loving for their laundry room projects?
Natural light is a big selling factor, according to Bertrand. "With wellness playing a large role in design these days, natural light has been a huge trend lending itself to laundry room design,'' she said.
Brillantes suggests that the details of this space can make all the difference in how it's appreciated. "It's the small things that make the space the most functional, so lots of counter space and a deep utility sink. With faucets and cabinet hardware, it can also be fun to pull in something that you may not use in the rest of the house, like a fun brass set of fixtures or maybe even unique cabinet pulls à la Anthropologie.''
Walsh encourages being playful by introducing bold hues or painting the cabinetry an unusual color. "It's not the kitchen that you look at for hours a day, so consider that pop of color you always wanted to try.'' Or, be fearless and take it a decorative step further: "Look up,'' Walsh said. "Paint the ceiling a different color and pick good-looking decorative light fixtures.''
Regardless of how you want your laundry room to work for you, perhaps one goal for the space can be lifted straight from Joanna Gaines's playbook: a new spot inside the home to savor that morning cup of coffee.
Christina Poletto lives just outside New York City, where she writes about unusual old homes and interior design trends. Follow her on Instagram @dovetailordesignstudio. Send comments to [email protected]. Subscribe to our newsletter at pages.email.bostonglobe.com/AddressSignUp.