Fall House Hunt
Could your neighbors' political signs kill your home sale?
"I thought, This doesn't look good. If you're diametrically opposed to each other," you can't live side by side.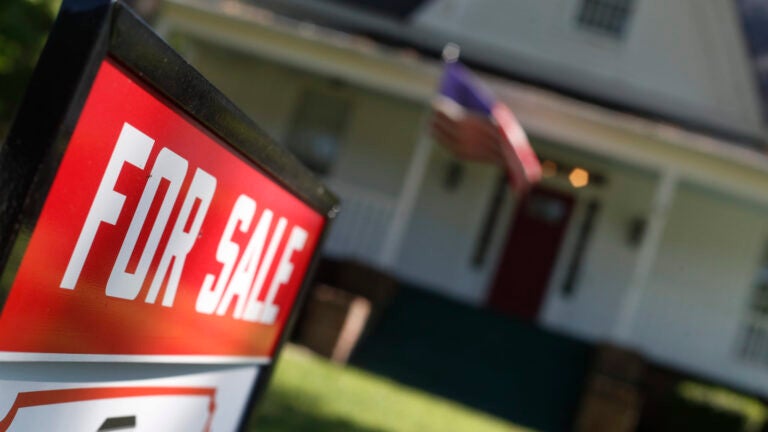 This fall's suburban real estate market is fiercer than usual as some quarantine-scarred urbanites flee the city for more space. Low mortgage rates fuel the urgency, but grassy lawns and rock-bottom rates don't outweigh an unexpected factor: lawn signs.
"I had a buyer tell me that if a sign [she disagreed with] was on the lawn from an opposite political party, in any other year, it might make no difference. This year, she won't even give them her money," said Michaela Moran, an agent with Coldwell Banker Realty in Concord.
In ordinary times, sellers are typically advised to keep their décor choices neutral.
"Generally speaking, when real estate agents help a client get their house on the market, we ask them to depersonalize. Buyers have a hard time envisioning themselves in a space that's highly personalized," Moran said.
Usually that means hiding family artifacts or niche furniture choices, said Dartmouth-based stager Sara Crook, who has persuaded clients to abandon curiosities such as Disney figurines.
"We use the term taste-specific," Crook said diplomatically.
But you can't design-direct your neighbors, and even the most dazzling abode may sit among political rivals. Take the case of Boxborough astrologer Chris Flisher, who is generally sympathetic to signage. Neighbors once asked him to remove a business sign from his yard when they were trying to sell their home, thinking it might confuse buyers.
He agreed, but he couldn't have predicted the 2020 election season. He almost bought a new home in Littleton until he turned into a neighborhood festooned with polarizing political signage.
"I thought, This doesn't look good. If you're diametrically opposed to each other," you can't live side by side, he said. He found a home in Ayer instead.
Still, suburban Boston is a tight market, and some buyers will compromise on ideals but insist on trees or bushes to keep the ideological differences at bay.
"What politics has done is made people realize that we live close together and we're a lot more aware of neighbors in a different way," said Liz Dehler, an agent at Back Bay's Donnelly + Co. "It's making people compromise. I'm getting a lot of, 'I want trees so I don't see my neighbors. I want privacy.' Laundry can be in the basement, but people want larger lot size."
Real estate agents are prohibited from commenting on the political leanings of an area. When in doubt, some urge clients to sleuth independently — talking to potential neighbors and visiting online message boards to scope out an a neighborhood. A gut feeling is worth more than a house tour.
For example, Melrose has crept higher on the list for Winthrop house-hunter Alyson Dewar; walking through the community with her husband, she noticed a profusion of Black Lives Matter messaging.
"I actually said to him, 'Oh, we could live in Melrose; they have nice signs," she said.
So if you haven't decided on a town yet, start snooping.
"I've been an agent for 11 years, and we're seeing a fall that we haven't seen in many years," said Jennifer Keenan, with Keller Williams Realty in Cambridge. "I tell my clients to literally knock on doors and talk to neighbors. Sometimes at an open house, neighbors are there, and they're just as invested in who moves next door as the buyers. They're a great source of information — and most times they're willing to talk."
Subscribe to the Globe's free real estate newsletter — our weekly digest on buying, selling, and design — at pages.email.bostonglobe.com/AddressSignUp. Follow us on Facebook, Instagram, and Twitter @globehomes.