Fall House Hunt
Fall House Hunt: Homes cost 27% more in Mass. than they did in 2019, report finds
The median price of a Massachusetts single-family home rose to $535,000 in August. What about the cost of a condo?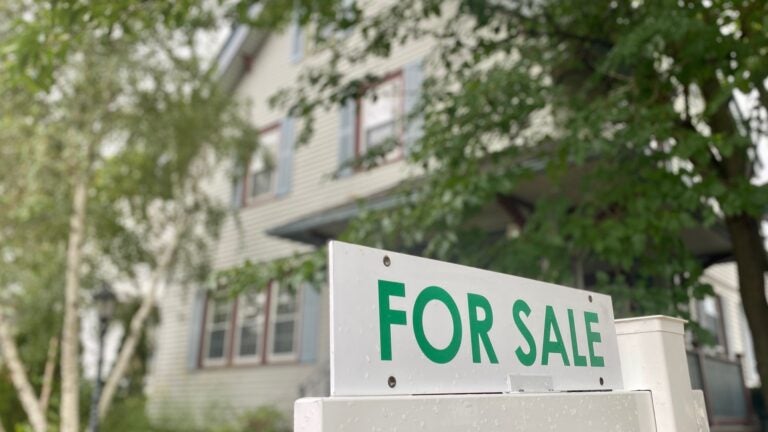 Single-family home sales slowed down in August — though home prices certainly did not.
There were 6,318 single-family home sales in Massachusetts in August, according to real estate analytics firm The Warren Group. That's a 6.2 percent drop from the prior year and a 4.6 percent decrease from August 2019 (a year that provides a more normal baseline comparison).
That marked the second consecutive month of year-over-year sales declines, which Warren Group chief executive Tim Warren called "significant." What's more, Warren expects the trend to continue into the fall, as single-family sales topped 6,000 statewide in both September and October last year. "That's a pretty high bar for us to exceed, so I expect sales will probably continue to decline year over year," he said.
The median price of a Massachusetts single-family home rose to $535,000 in August, an 11.5 percent uptick over a year ago and a whopping 27.4 percent increase over August 2019, when the median-priced house was $420,000.
While Warren said the ongoing shortage of homes for sale is almost certainly putting a limit on sales activity, he also suspects prices have simply reached a point where most of the people who can afford to buy a house have already done so and the rest are ready to give up their home search. "That's my speculation," he said. "I think the people that are capable of getting into these bidding wars are starting to peter out … there just can't be that many rich people left."
Single-family sales activity slowed in nearly every county in August, but some towns had a good month. In Hopkinton, August single-family sales were up 83.3 percent over a year ago, and the median sale price jumped 27.8 percent, from $727,500 to $930,000. In Brockton, sales activity dipped 18.2 percent versus a year ago, but median prices still climbed 18.4 percent, to $405,000. (View town by town data here.)
The condominium market, meanwhile, continued to make up ground lost early in the pandemic. The 2,773 condos sold statewide in August marked a 7.6 percent increase over last year and a 6.1 percent uptick over August 2019. The median price of a condo rose 10.6 percent versus a year ago, to $470,000 — a record for August.
In Suffolk County, which includes Boston, Chelsea, Revere, and Winthrop, the number of condos sold increased 18 percent year over year in August, and the median price rose 4.1 percent to $640,000. (View county by county data here.) In Somerville, August condo sales jumped by 50 percent compared with a year ago, with the median price rising 12.6 percent, from $775,000 to $873,000.
Year-to-date in 2021, there have been 19,568 condo sales across Massachusetts, a 34.7 percent increase over last year. Even when compared with the 16,432 condos sold in the first eight months of 2019 — a fairly healthy real estate market — that's a 19.1 percent jump in condo sales.
"Back in 2020, during the second quarter, condo sales were down significantly — a good deal more than single-family home sales declined, and then it lingered for longer than the decline in the single-family sales," Warren said. "So, it's catching up, and probably by the end of the year the demand levels will be pretty much the same for single-families and condos, I suspect."
Warren expects median home prices will continue to post year-over-year gains through the fall, but price increases will start to moderate. "I just imagine that people who have been bidding on homes and keep getting shut out because they 'only' bid 5 percent over the asking price and didn't get the house, now they're going to be kind of discouraged," Warren said. "They've got to be thinking, 'Can I really afford to go 10 percent over the asking price?' "
And frankly, he added, a slowdown in price increases would be healthy for the market.
"If you're a homeowner, especially if you want to sell, you might not think it's so great," Warren said. "But for the general economy, for our housing affordability crisis … I think it's overdue."
Jon Gorey blogs about homes at HouseandHammer.com. Send comments to [email protected]. Follow him on Twitter at @jongorey. Subscribe to our free real estate newsletter at pages.email.bostonglobe.com/AddressSignUp.