Fall House Hunt
On apartment construction, Boston lags behind
Report: The top city for building rental units was New York, where 460,860 new homes are expected to start leasing this year.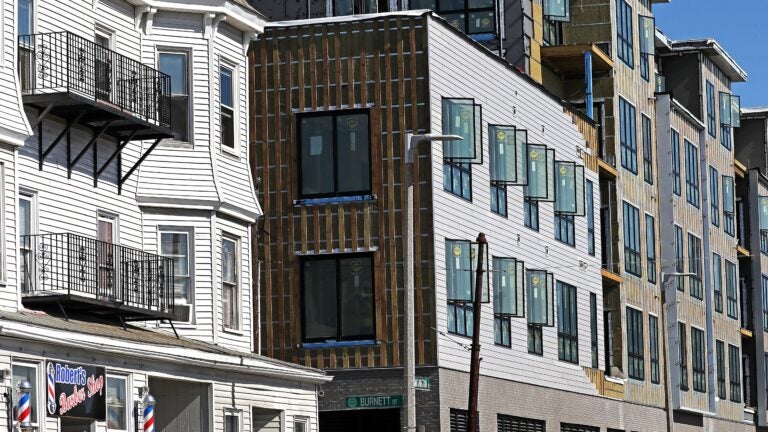 Greater Boston saw a boom in apartment construction between 2020 and 2022, but it has dropped off significantly in 2023.
Apartment construction in the United States is on the rise, with an estimated 460,860 rentals to be completed by the end of the year, according to a recent study from RentCafe, an online marketplace. The pandemic increased the demand for rentals and relocation with the rise of remote workers. In the past three years, 1.2 million apartments were put on the market.
The post-pandemic construction boom has mainly been in high-growth metros, but 89% of the new units are luxury apartments, making them unattainable for a majority of renters, according to RentCafe.
Between 2020 and 2022, 25,008 rental units were built in metro Boston, landing it at No. 14 on RentCafe's rankings for that time period. The year 2020 was the most productive: A total of 9,798 units were built. In 2021, it was 8,094, and in 2022, there were 7,116.
This year, metro Boston did not crack the top 20. An estimated 5,593 apartments are expected to be built.
Boston has consistently had some of the highest rental prices in the country nd suffers from a lack of low- and moderately-priced inventory. This has led many prospective renters to pay over their desired budget in order to find an apartment in their timeframe.
The top 20 metros for new apartments were:
New York City
Dallas
Austin
Miami
Atlanta
Phoenix
Los Angeles
Houston
Washington, D.C.
Denver
Charlotte, N.C.
Raleigh, N.C.
Orlando
Seattle
Nashville
Tampa
San Francisco
Jacksonville, Fla.
Minneapolis-St. Paul
Chicago
Newsletter Signup
Stay up to date on all the latest news from Boston.com