Fall House Hunt
'Probably haunted' funeral home tries to scare up a buyer
Millbury property suffered a fire in April. In current configuration, it offers two kitchens, three bedrooms, one full bath, and four half baths.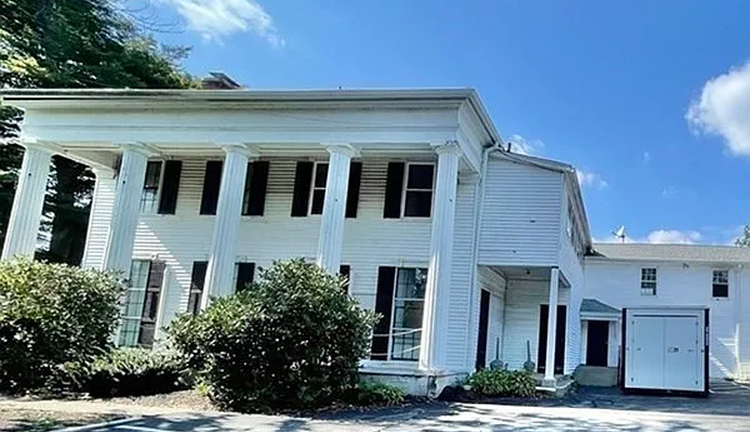 Bearing a for-sale sign that says "probably haunted," this Millbury property has the potential to return to its original state as a single-family home.
Erika Euker of Media Realty LLC has listed the property at 56 Main St. in Millbury for $769,000 and as both a commercial property and a single-family home.
"There are so many amazing features to this home," Euker said. "The fabulous location right in the center of town. It's a gorgeous home with a stately presence, a wraparound porch, and grand columns."
The family of a wealthy banker built the single-family home in 1850. In the 1940s the Turgeon family took ownership and started their funeral home business. Turgeon Funeral Home ended its operation in April after suffering a fire.
Given the property's rich history and past as a funeral home, Euker made the decision to add the tag of "probably haunted" to the listing sign.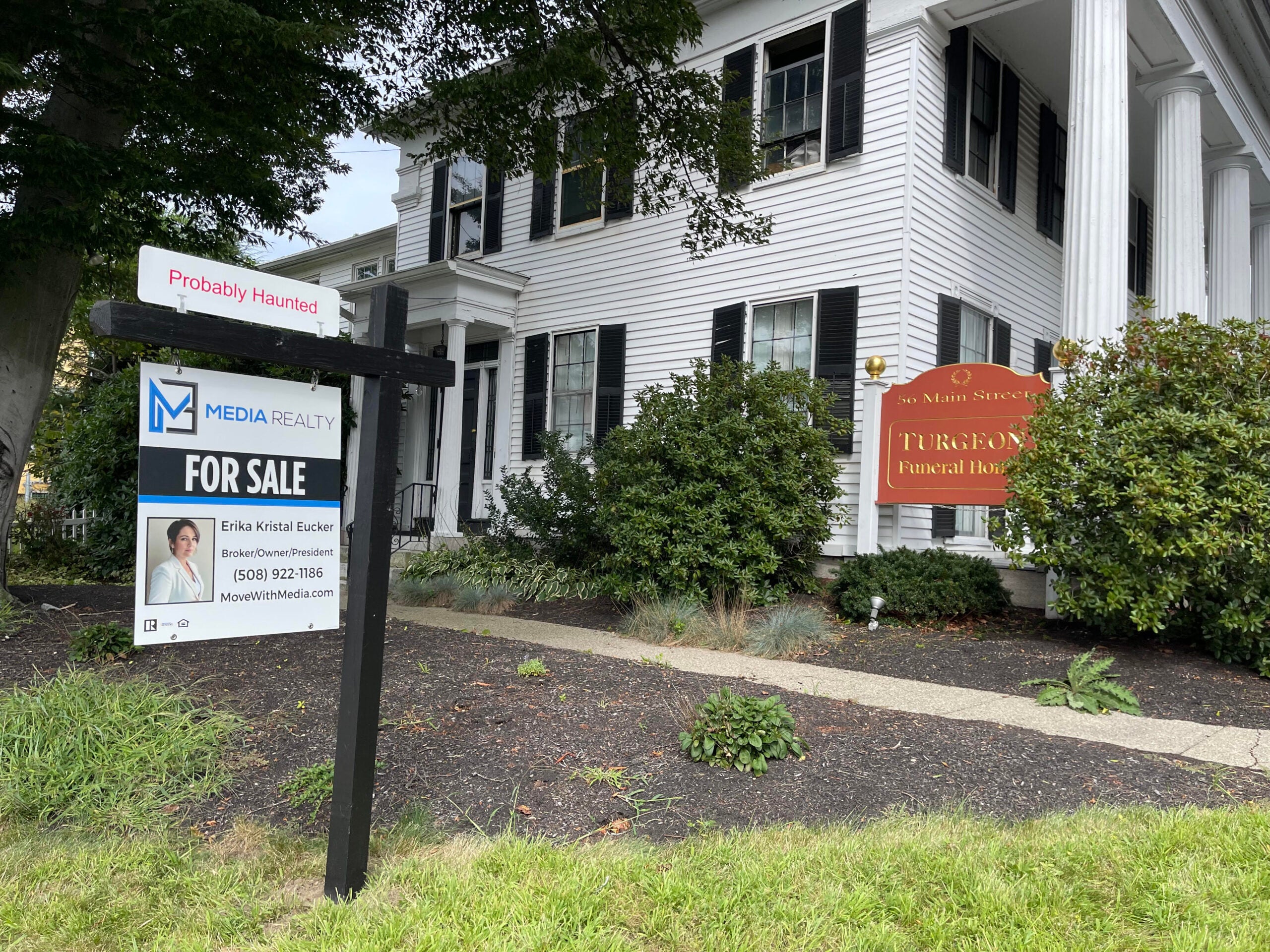 "The home is evidently an older home, and as someone who has been in real estate for the last 20 years, I've heard many clients remark those words anytime we look at an older home," Euker said. The age combined with the former funeral home use made the sign seem appropriate and a fun way to connect with potential buyers."
The home needs work. The fire gutted some of the upstairs rooms, according to the listing. Euker said that the house would mainly need electrical and cosmetic renovations and that those upstairs rooms require new sheetrock and flooring. There are two kitchens upstairs that can be renovated into bedrooms, she said.
The first floor provides two large rooms and two half baths. There are also two chapels on either side of the property. One, with its high ceiling, crown molding, and decorative fireplace, could serve as a formal dining room. The other chapel could serve as an office, den, office, or a first-floor bedroom. Perhaps one of the downstairs spaces could be converted into a kitchen, Euker said.
In its current configuration, the home also offers three bedrooms, one full bath, and four half baths.
"The home would be a stunning single-family for anyone who wants a spacious home and appreciates the older architecture that you don't find with most new construction," Euker said.
Address Newsletter
Get the latest news on buying, selling, renting, home design, and more.