Gardening
An infatuation with houseplants takes root in the millennial culture
Many millennials are putting off buying a home and filling it with children, opting to fill their places with plants instead.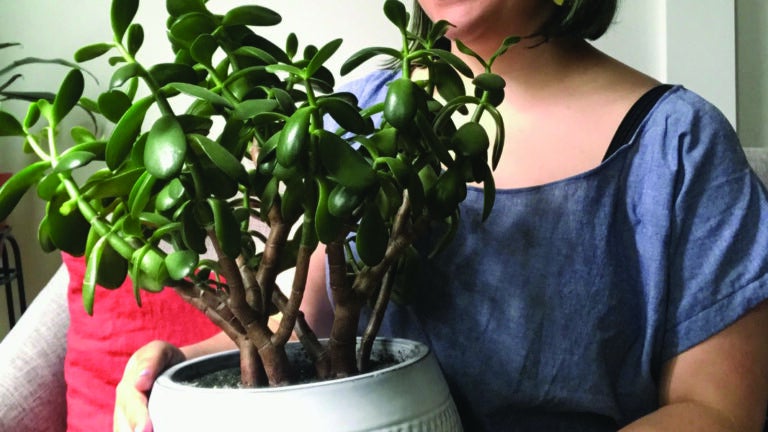 Rachel Collman feels a bond with her plants — all 85 of them.
"[They] bring another form of caregiving into my life,'' said Collman, 26, who rents an apartment in Jamaica Plain. "I sense different energy from my plants, and it's a different relationship with them than with humans.''
Collman said caring for plants gives her joy and lifts her mood. "Mama Jade,'' the first plant she bought after moving to Boston four years ago, is thriving, and so is Collman. It's the biggest plant she owns, and has produced several "offspring.''
Collman hopes to have children eventually, but not until she's in her 30s. For now, "plants help cultivate another type of caregiving without expending too much energy or time,'' she said.
Many millennials are putting off buying their own home and filling it with children, opting to fill their homes with plants instead.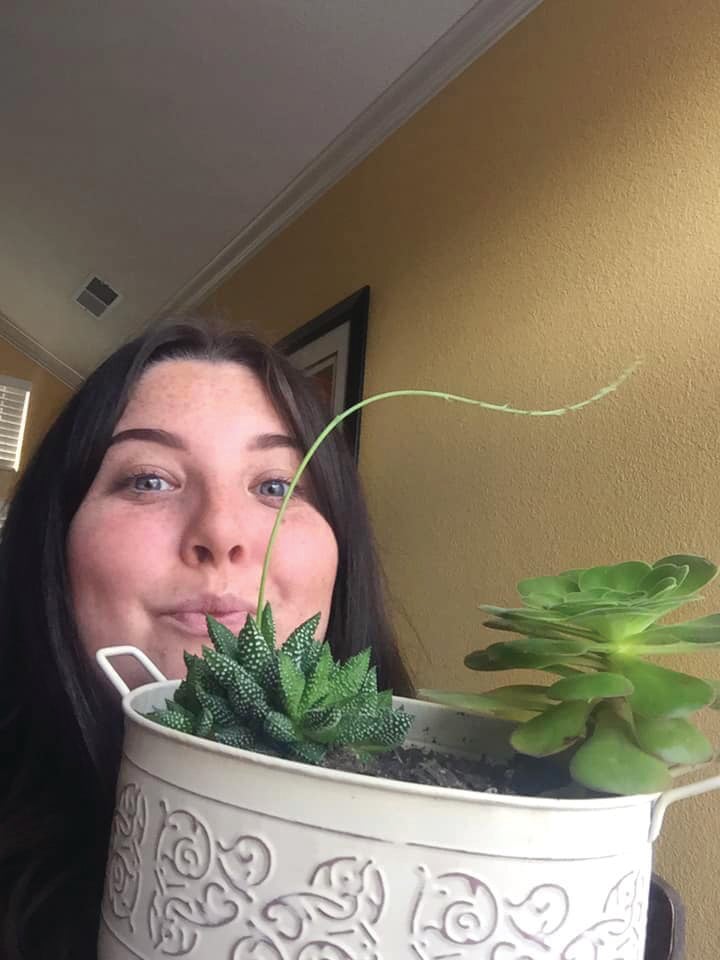 And, I, clocking in at 23, am one of them. My apartment is filled with greenery, and my T-shirt reads "Garden Mama.''
The gardening gene skipped a generation in my family, handed down from my grandparents to me. But millennials, those born from 1981 to 1996, are vastly different on paper compared with previous generations. According to a study from the Pew Research Center, this age group is hitting major milestones at a slower rate. In 2018, 15 percent of those ages 25 to 37 were living with their parents, according to the Pew study. That is double compared with when the baby boomers (ages 54 to 72) were at that same stage in life, and 6 percentage points higher than Generation Xers (ages 38 to 53).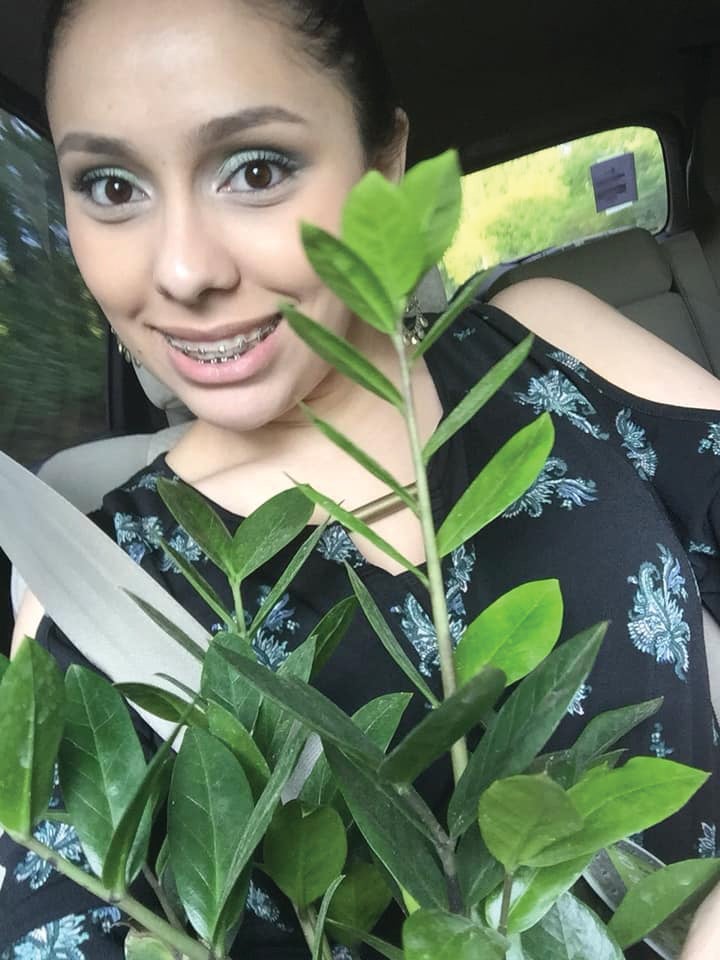 The Pew study also indicates that millennials are postponing getting married and having children. In 2018, just shy of half were married. When the "silent generation'' (born between 1928 and 1945) was at this stage in life, 83 percent were married; it was 67 percent of boomers and 57 percent of Generation Xers. In 2016, 48 percent of millennial women were mothers, according to the study. That figure was 57 percent for Gen-Xers when they were ages 25 to 37.
The pressure to settle down may have eased, but the quest to nurture has not.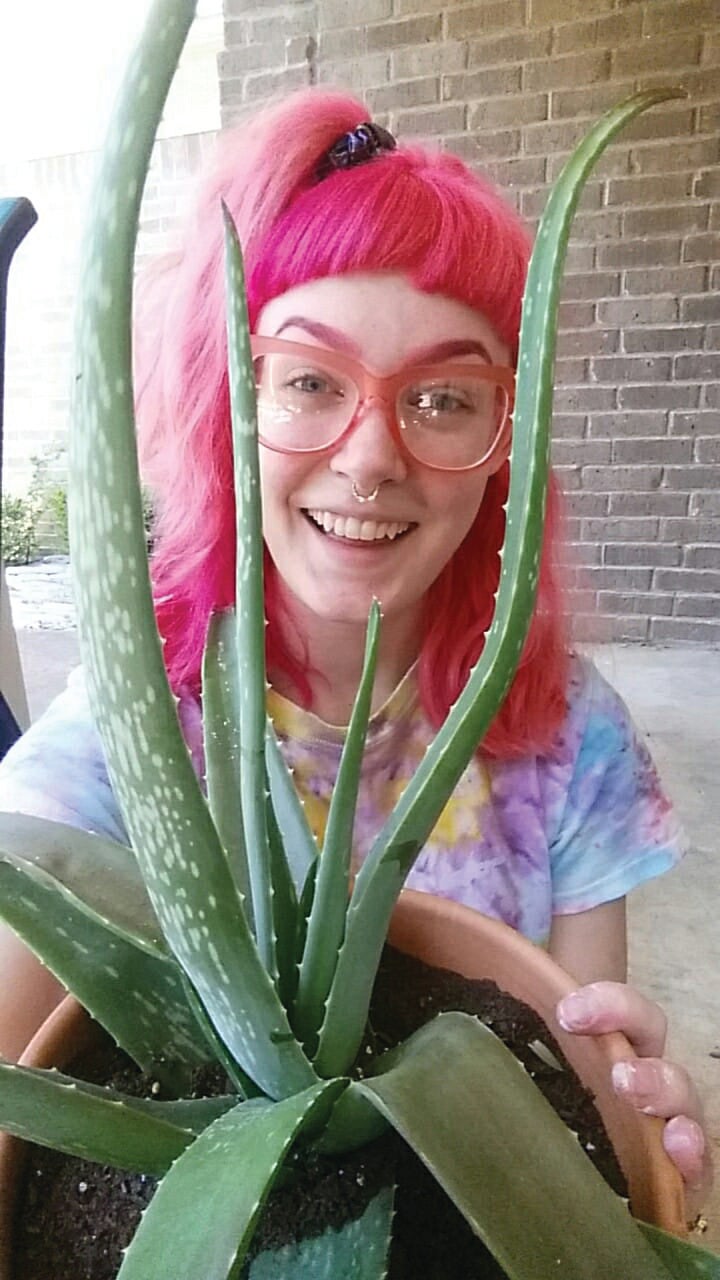 According to the 2018 National Gardening Survey, 77 percent of American households are gardening, more than ever before, and millennials are driving that surge, including an increasing number of men. Thirty percent of all households have at least one houseplant, and one-third of these plant purchases were made by millennials, according to Garden Media's 2019 trend report.
The growing interest is mirrored in Internet activity. Enthusiasts connect and share ideas on Facebook groups such as Boston Area Gardeners and Houseplant Addicts. Hashtags like #Plantsofinstagram and even #plantparenthood are popping up in social media as outlets for plant parents to show off their greenery.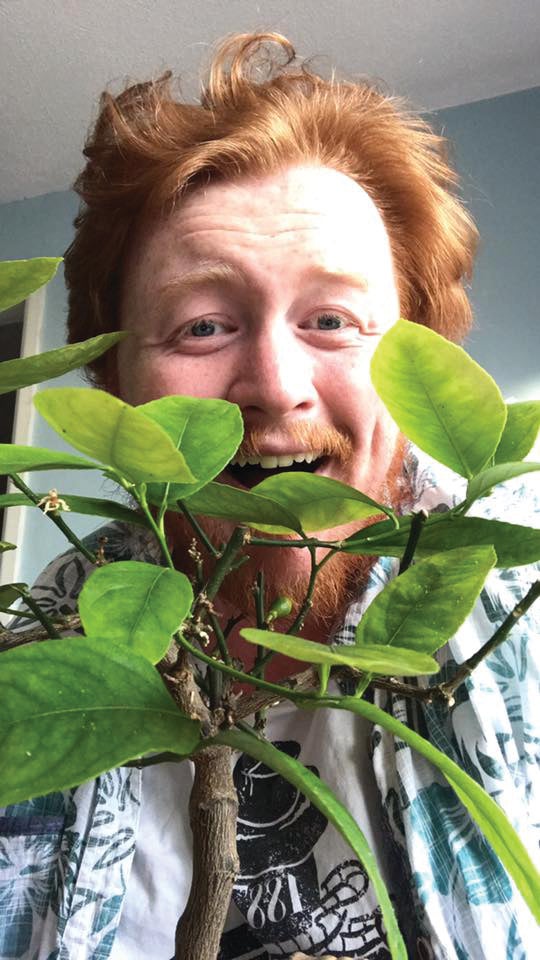 The Sill, a plant shop based in New York City, has a Plant Parent Club for indoor plant enthusiasts to shop, learn, and connect with other members. Erin Marino, director of brand marketing, explained that the store is mostly run by millennials and is "millennial driven and focused.''
"So we're finding that more millennials are tending to gravitate towards houseplants because they live in urban environments,'' Marino said. Amid their crazy work schedules, "millennials want to care for something and watch it grow. It can be therapeutic.''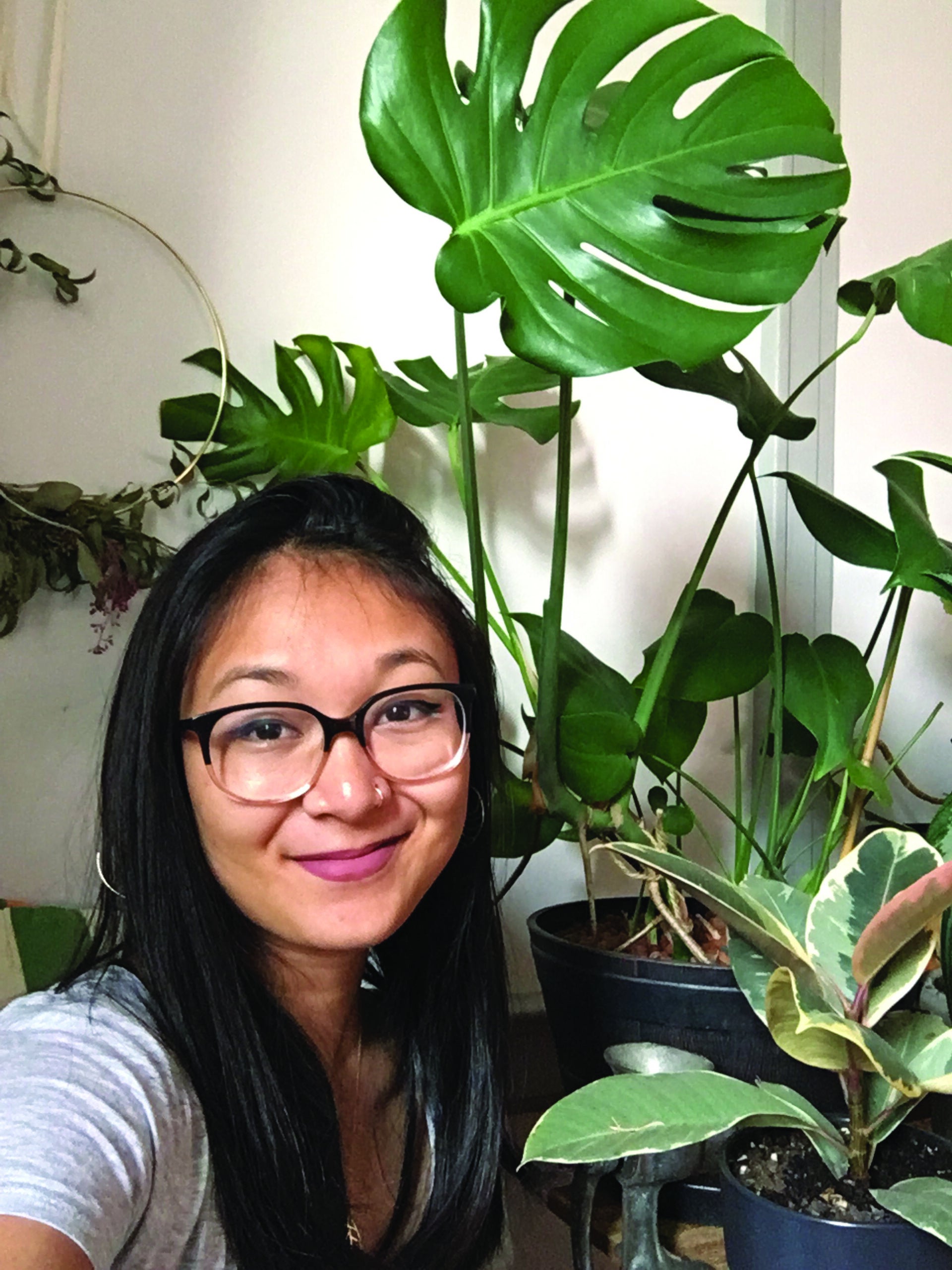 For Marino, caring for plants draws her attention away from her phone, computer, and television screens. "[Gardening] gives me something tangible to do with my hands,'' Marino said. "It disconnects me from scrolling through Instagram and answering e-mails.''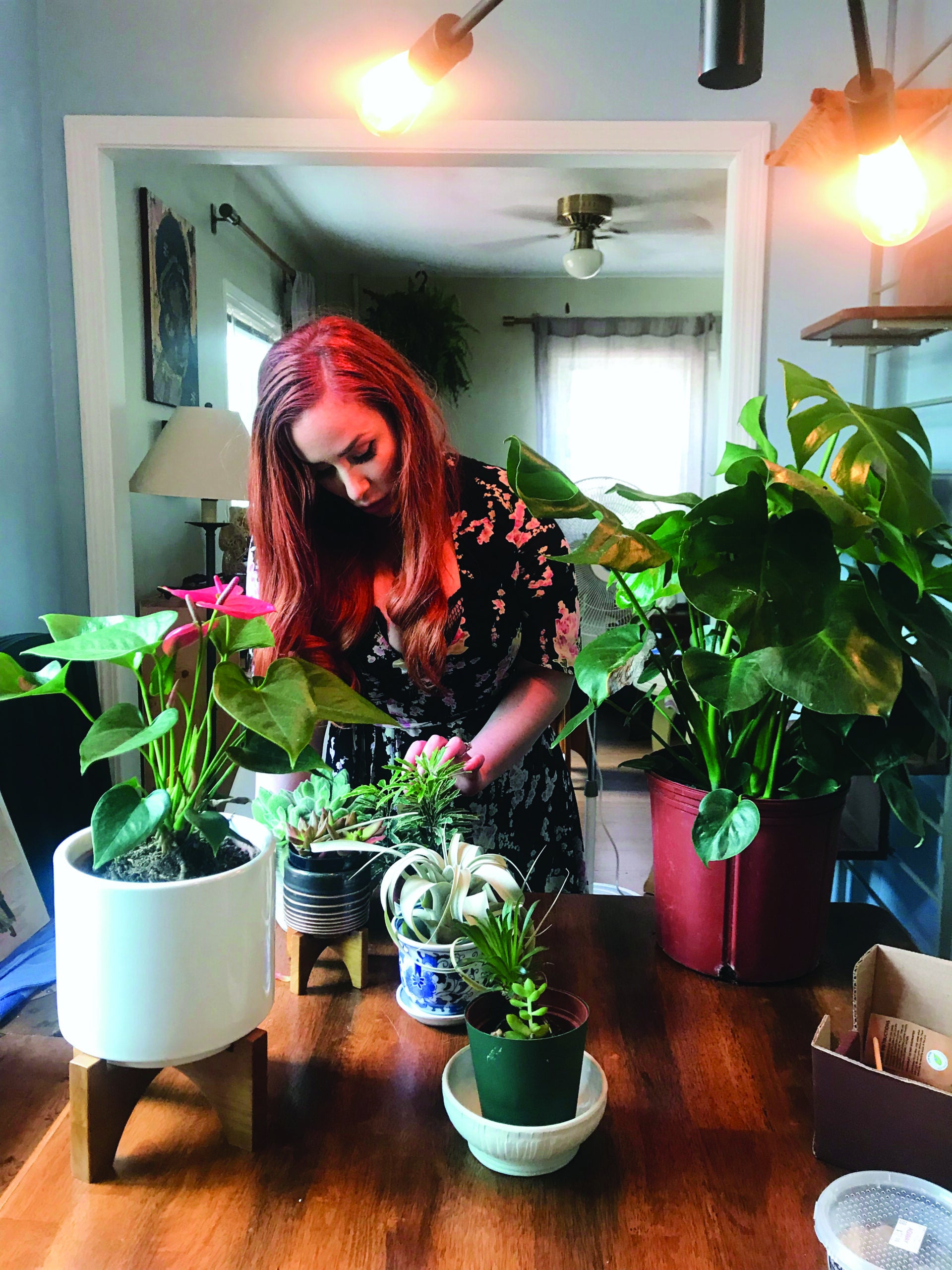 This dedication to self-care and self-improvement appears pervasive in the millennial generation. A study by the American Psychological Association found that millennials have the highest average stress rate of any generation and are having a harder time coping with it. Plants are viewed as an escape.
Studies have shown that "green space, and other environmental factors, affect our sense of well-being and decrease stress and stress reactions,'' said Roberta F. White, a neuropsychologist at Boston University's medical school and school of public health.
"It just seems to be human nature to want to care for something,'' White added. The act of nurturing something can release oxytocin, a hormone related to social bonding.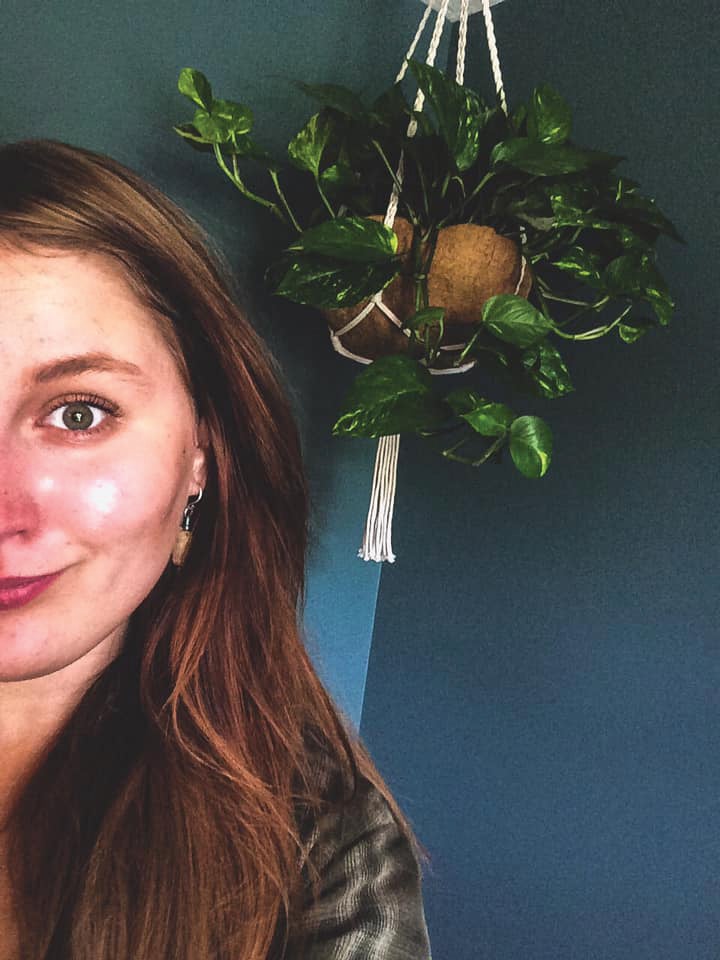 T.J. Wright of Westwood, 29, began his love affair with plants in 2014, when a relative showed him a pothos more than two decades old. Wright left with a cutting and a fascination with plants.
Now Wright has about "40 planters in the house that each get watered daily.'' In total, there are more than 150 different types of plants in those containers.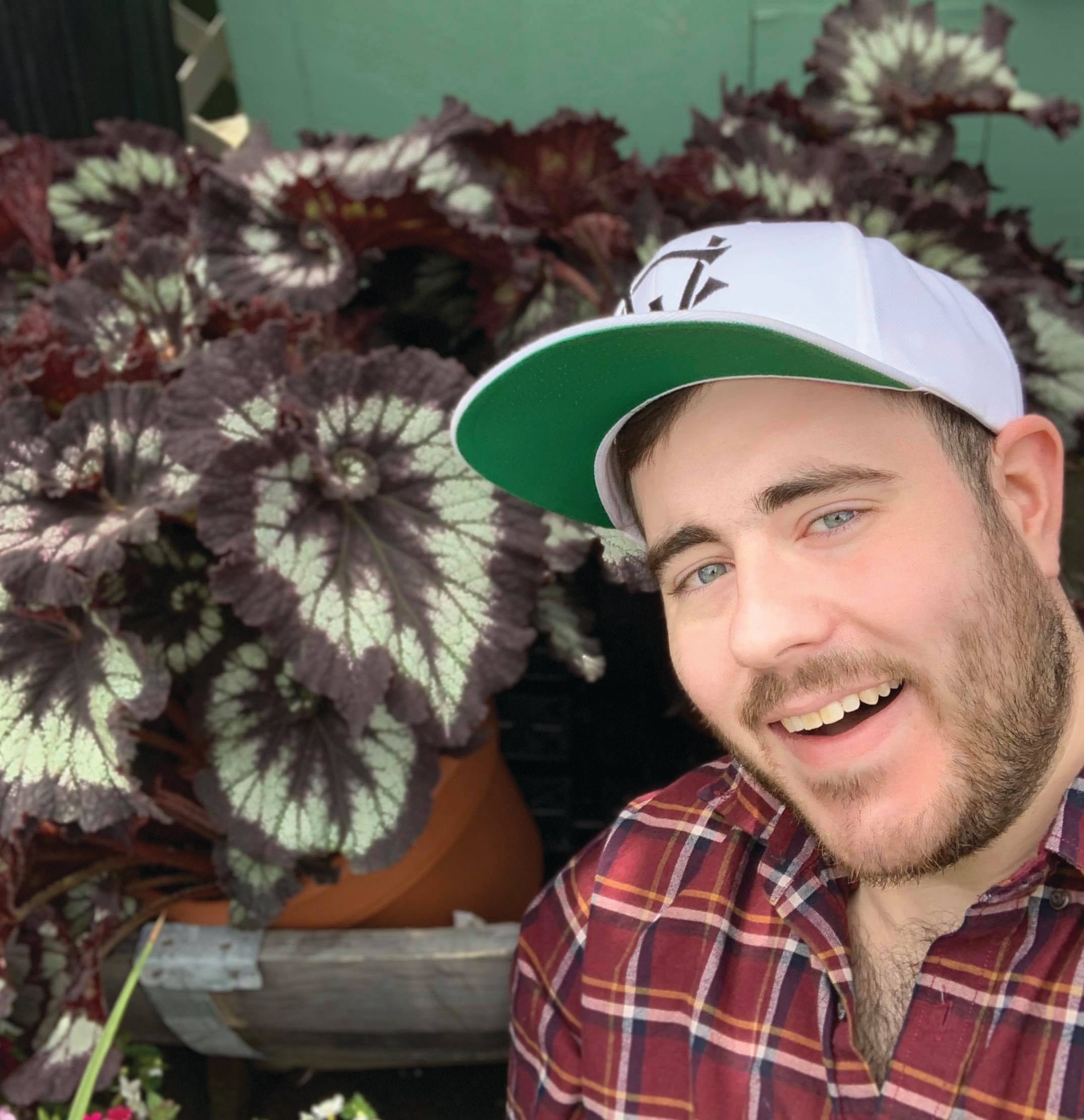 For Wright, gardening "creates a good escape where I can leave the technological life behind and really get in depth into my senses.''
Like Collman, gardening gives Wright something to nurture.
Five years after his first plant, he is hooked: "Spider plant? Heck, yeah. Philodendron pink princess? Let's get it!''
Darci Marriott can be reached at [email protected]. Subscribe to the Globe's free real estate newsletter — our weekly digest on buying, selling, and design — at pages.email.bostonglobe.com/AddressSignUp. Follow us on Facebook, Instagram, and Twitter @globehomes.