Gardening
It's time to put your garden beds to bed. Here's how.
Prep your property now so everything falls into place next spring.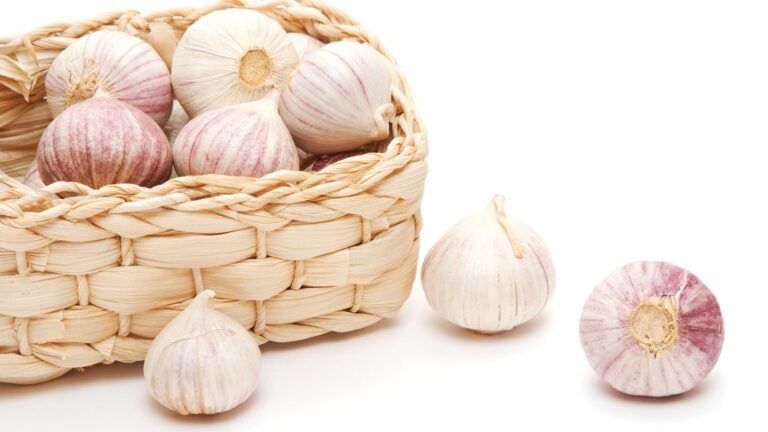 Picking your own garlic is such a beautiful reminder that a little planning can be a gift to your future self.
This is what I think every spring when I see my friends who actually planted on time harvesting their bounty. As for me, I can't ever seem to remember: If you want to pick garlic come spring, think ahead.
There are a host of reminders such as this one, which, if properly noted, can poise our outdoor planting spaces for a more successful spring. This year, I vowed to remember the garlic, and I enlisted the help of local gardening experts to find out what else should be on our fall checklists.
Just because you've tucked in your beds doesn't mean they've gone to sleep completely. Think in terms of zones: the vegetable garden, perennial beds, and lawns all can benefit from distinct approaches. During winter, beds can work in the background to prepare for the next growing season while providing natural habitat.
"You can set up your vegetable garden so that come springtime, you are ready to go without having done anything," said Jeremy Marin of Allium Fields, an Arlington-based garden consultancy.
Marin described his favorite approach, a strategy favored by Lee Reich, author of the book "Weedless Gardening." Either pull up spent vegetable growth, or cut it down to soil level when fruiting has ended. Then, cover the entire garden with one-half to 1.5 inches of compost. Cover that with shredded leaves. All those elements will go to work through the winter: Compost smothers weed seeds, leaves feed worms and other insects, and decomposing leaves feed the soil.
"And then in springtime, all you need to do is rake those leaves out of the way," Marin said. (And don't dispose of them, either — after planting, they can be returned to the garden bed to regulate temperature and moisture in summer.)
Some important processes get underway during the winter months that can help improve soil quality for later. Mark Richardson, director of horticulture at New England Botanic Garden at Tower Hill in Boylston, said it's a good idea to think about cover crops for winter vegetable beds, such as winter wheat or rye.
"It helps to maintain your soil and helps to prevent erosion," Richardson said.
Winter cover-crop roots anchor the soil and prevent washout while also contributing to nutrient build, said Jack Russell, garden shop manager for Russell's Garden Center in Wayland. In early spring, turn them over into the soil to decompose before they grow too tall to work with easily.
For lawns, Marin recommended raking up leaves, then using a "mulch in place" process, which means shredding them and returning them to the grass. The leaf bits will fall between the blades, decomposing to add nutrients, rather than creating a smothering layer when left intact.
Some proponents of a "leave the leaves" strategy, such as the Xerces Society for Invertebrate Conservation, argue that intact leaves provide more shelter for pollinators. (But this method will not promote grass growth: As in all gardening techniques, your priorities will steer your preferences.)
For perennial flower beds, Russell said one option is to cut everything back, but he advises waiting until the stalks have turned brown. Do not cut while they're still green, because that color means they're photosynthesizing and sending energy down into the roots. After last year's drought and this rainy year, anything we can do to build strength in our plants is a good idea, he said. And don't compost or mulch any diseased plant material.
The other school of thought, said Russell, is to cut back as little as possible.
"[Remaining stalks are] going to provide nesting spaces for birds over the course of the wintertime," he said, "and those hollow stalks provide overwintering spaces for beneficial insects and their eggs."
Timing fall pruning is important. Richardson said to focus on woody plants, aiming to improve structure and to remove dead or dying limbs.
"A good rule of thumb is to prune right after they stopped flowering," he said. "If you prune too late in the season, you're really cutting off next year's flower buds."
And, Marin said, fall is a great time to begin saving (and sharing) seeds, especially native species. (Check by plant to determine specific methods, which vary by species.)
Russell listed a few other handy reminders: Adding a light, half-strength fertilizer by early October can help trees and shrubs stressed by too much rain. Measure pH with a soil test kit — off-balance pH can prevent plants from accessing nutrients. If you need to add lime, which takes time to break down, the lead time will help next year's conditions. Finally, during growing season, Russell said, it's customary to start with 2 inches of mulch, but you should add another 2 just after the first frost.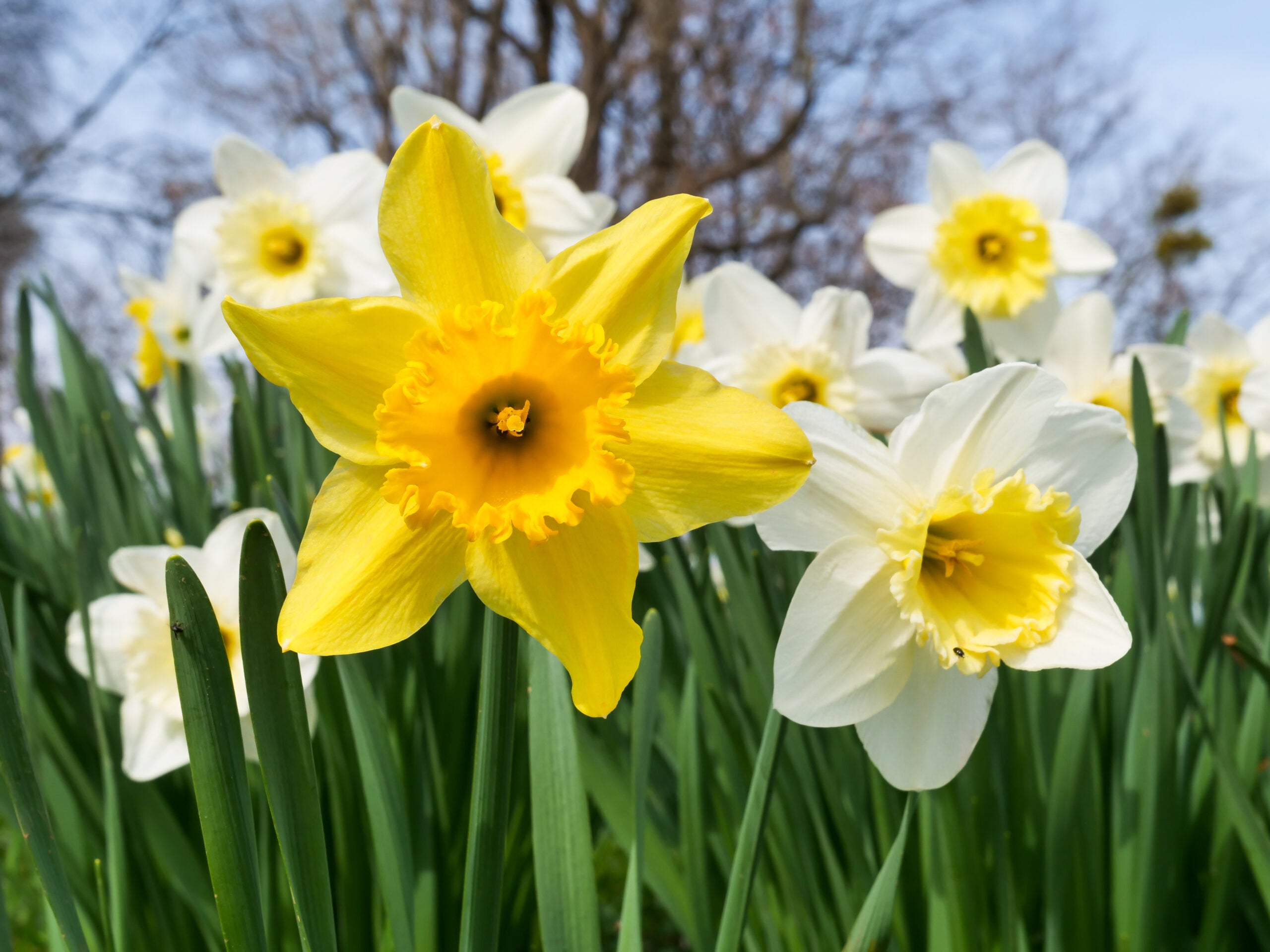 For spring daffodils and hyacinths, plant bulbs in the fall.
"As soon as the annuals get ripped out, that's the time to plant bulbs," Richardson said. That time is now until when the ground freezes.
But fall isn't just for bulb plantings.
"Fall is a great time to be planting native seedlings," Marin said. Roots have a chance to establish, and it's a great time to find steep discounts at garden centers. "They'll be among the first to emerge, and you've got that much less to do next year."
To retain moisture and insulate against temperature fluctuations, Richardson said, mulch everything now (but avoid the dyed stuff, which can act as a preservative, keeping the mulch from feeding the soil).
And don't worry that the beds are too snuggly. Richardson doesn't mind overcrowding a garden, which means your chosen plants outcompete those seen as weeds.
"Gardens are evolving all the time," Richardson said. "The best garden beds are the ones that are lower maintenance." And they're low maintenance because they're densely planted, making it tough for weeds to find a foothold.
And then Marin added a tip especially for me.
"Make sure you have garlic in hand if you're going to be planting that."
Lindsay Crudele can be reached at [email protected]. Follow Address on Twitter @globehomes.
Address newsletter
Get the latest news on buying, selling, renting, home design, and more.