Home Buying
How one Dorchester nonprofit is helping first-time homebuyers get a mortgage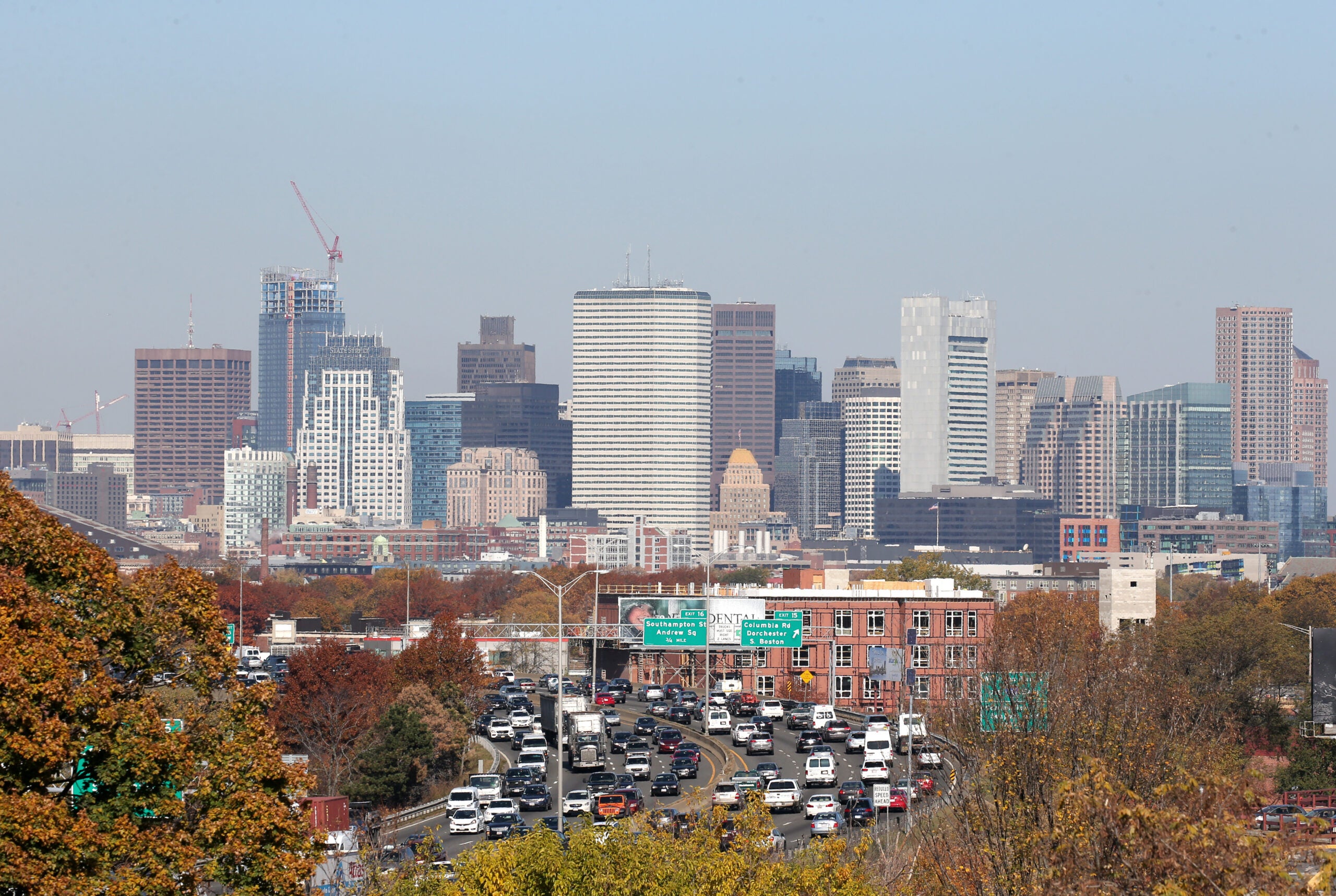 When Shalaye Camillo was a teenager in 1996, her family lost their Boston home to a foreclosure, leaving them homeless for two-and-a-half years.
"My mom never quite recovered from that," Camillo said. "My mom always said it was important to find your own home."
After a three year stint in Atlanta, Camillo and her family moved back to Boston in 2008 when her mom was diagnosed with breast cancer so she could get treatment here. They found themselves homeless again for about a year and a half until they found an affordable place to rent in Dorchester.
Camillo, who recently launched her own real estate firm called Vital Source Realty, said she has always been passionate about the field and homeownership.
"My mom taught me that," she added. "I always knew I wanted to be a homeowner."
After their move back to Boston, Camillo told her mom that she wanted to buy her a house — so she looked online for home-buying classes and found the Massachusetts Affordable Housing Alliance, or MAHA. MAHA offers a 12-hour first-time homebuyer class.
"We are really trying to get people in the frame of mind whether that is the right step for them," MAHA Executive Director Thomas Callahan told Boston.com. "We bring in outside speakers, such as a realtor, a loan officer, an attorney, a home inspector, and an insurance agent."
Camillo took the class with her mom in 2009. At the time, she was taking care of her mom, along with running a boutique marketing company, while doing real estate on the side.
"The class was awesome," Camillo said. "It was informative and the presenters were knowledgeable and engaging. It wasn't like putting on a presentation — they were talking with you, not at you."
Callahan said one of the purposes of the class is to "demystify the process" and to prevent first-time buyers from being "intimidated by those professionals." MAHA runs this classes, which costs $50, 25 to 30 times a year. The nonprofit also offers a free follow-up class once the homebuyer has a home, which includes information on how to be a homeowner and take care of your house.
Camillo tried to buy a home for her and her mom after taking the class in 2009, but because she was self-employed and had a fluctuating income, she was never approved by a bank for a loan. When her mom died, she moved in with her sister while trying to find an apartment in Boston — a difficult task.
"I finally found an apartment in 2012," she said. "[I said] in two years I want to have a house."
She took the MAHA class again in 2013 and had a multifamily home in Mattapan by 2014, where she now lives in one unit and rents out the other.
Camillo utilized MAHA's ONE Mortgage Program. With this program, MAHA has relationships with Blue Hills Bank, Citizens, Santander, and Eastern to help provide a low interest rate, low down payment mortgage for low- to moderate- income first-time homebuyers who take the class.
Part of Camillo's mission in her own real estate firm is to help people like MAHA helped her.
"There were so many days I was like I can't do this," Camillo said. "I could hear my mom, her mantra was to never give up. That's what kept me going. I feel like I need to do that for someone else."
Callahan said that two-thirds of the people in the class are women and two-thirds are people of color, addressing the fact that statistically in the Boston area it is harder for both women and minorities to get a mortgage.
ToRena Webb, who now lives in Dorchester with her husband and son, also took the class after her family lost their home, also in Dorchester.
"My family got broken and split up," Webb said. "I needed a place for my mom."
She heard about the MAHA class from a cousin who was also looking to buy a home. Webb knew she wanted to take a class to gain homeownership knowledge her parents didn't have.
"The MAHA class showed real life situations," Webb said. "It was very thorough and supportive. Years after everyone [in the class] still keeps in contact. It really feels good and supportive and I felt like knew what I was doing."
She said the class was able "to break things down that we weren't taught in school."
Webb bought her three-family home, in 2009, also with the help of the ONE Mortgage Program. Buying a multifamily home allowed her family to live in one unit and her mom in another.
They have been using the third unit in their home as an Airbnb or for college students looking for housing, which in turn helps them pay their mortgage.
"You can never be scared to ask enough questions with MAHA," Webb said. "Because I have the personal experience with my parents losing their house, things meant so much more to me. It was all these things I wish my parents had asked."