Home Buying
'Extreme' offers drive condo prices higher in the Boston area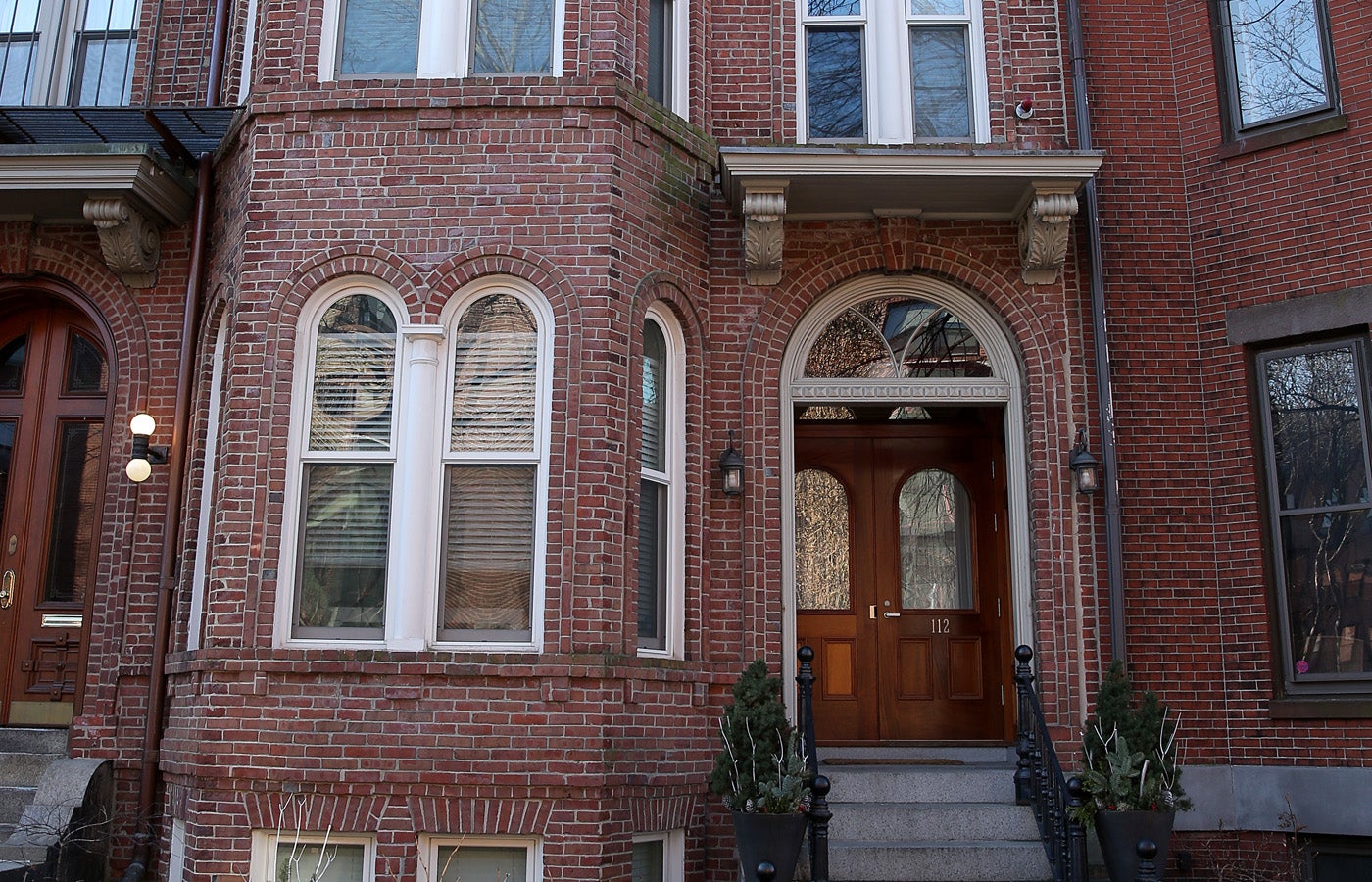 A surge in "extreme" offers this spring is driving condo prices even higher in already sizzling Boston, Cambridge and Brookline, stats show.
Buyers landing condos after "extreme" bids of $50,000 or more above asking price have more than doubled since last year, wrote David Bates, a veteran local real estate agent, market tracker, and blogger, in an email, citing the latest market stats.
There were 35 such bank-breaking condo deals between March 21 and April 21 in Boston and its two big, upscale neighbors, compared to 14 during the same period last spring, he said.
Nor was it just luxury digs in prime locations that were getting these mega offers, with some condos "rear facing or below grade," in bad shape, or in less choice locations. Some are arguably overpriced as well, but that's not stopping buyers from upping the ante.
"The properties getting these offers include ones with weaker locations in their respective markets," Bates noted in an email.
The spike in extreme offers comes as buyers battle it out for a limited number of listings, with the Boston area suffering from a years-long shortage in condos and homes available for sale.
A resurgent economy and a booming jobs market in the Boston area probably don't hurt either.
Of the 100 condos sold in Boston, Cambridge and Brookline in the month ending April 21, 35 went for at least $50,000 above their asking prices, Bates said, citing stats from the MLS Property Information Network.
Half, or 50 percent, sold for at least $25,000 over asking, with the vast majority, 73 percent, selling for some amount over the listing price, he found.
By comparison, 42 percent of all condo sales during the same period last year sold for at least $25,000 above asking, with 21 percent going for over $50,000 above the listed price.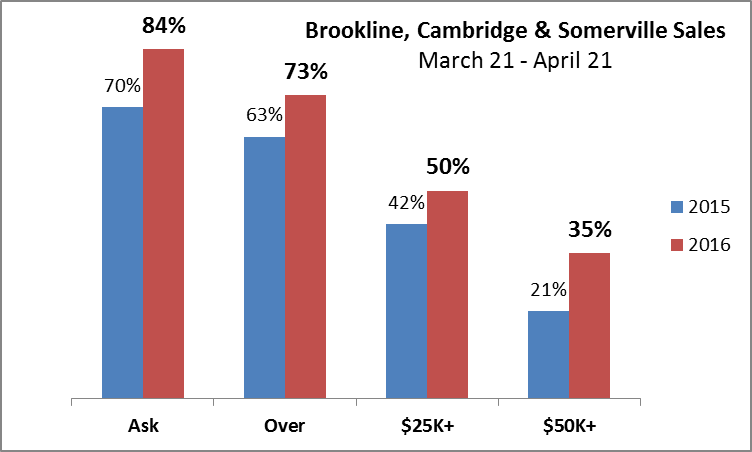 Meanwhile, a significant number of condos in some of the hottest neighborhoods and zip codes in the Boston area are seeing a growing number of super extreme offers of $100,000 or more over asking.
Cambridge saw 62 condos sell for more at least $100,000 over asking price last year, according to Bates's numbers. Brookline saw 38 such deals, the South End 31, the Back Bay 24 and Somerville 16.
"Extreme over asks reflect the area's desperate need for more inventory (supply)," Bates said. "So, unless we see an immediate and seismic change in the Hub's condo supply, extreme over ask offers should be plentiful this spring."