Home Buying
Home affordability takes a dive in Boston, study finds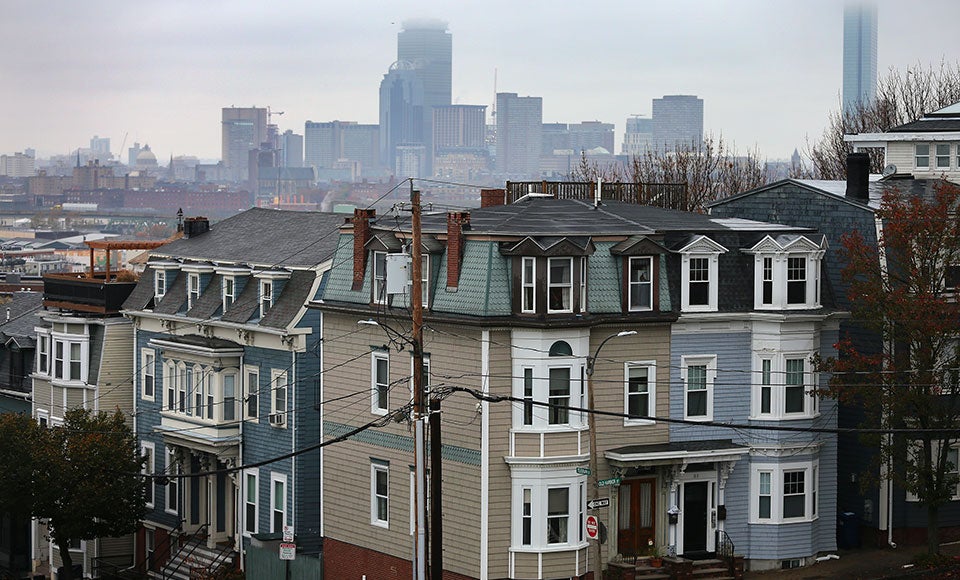 The Boston housing market has experienced yet another big plunge in affordability, a new study finds.
The number of listings in Boston that are affordable for middle- and lower-income buyers is now just 20 percent of all the homes and condos on the market in Boston, having fallen by more than half since January 2014, when that number was 42 percent, according to a new report by Redfin, a brokerage and market tracking firm.

The decline in affordability in Boston is part of a national trend: Several fast-growing cities are experiencing a similar phenomenon as the number of homes on the market fall, pushing up prices, Redfin finds.

"Boston is not alone," said Eric Scharnhorst, senior data architect at Redfin. "We are seeing this in a lot of boom towns right now that are getting expensive really quickly."
The survey looked at two- to four-bedroom single-family homes and condos in Boston that would be affordable to families making $74,500 or less, which Redfin pegged as the "top threshold for a working class income in Boston." Homes were deemed affordable if buyers did not have to spend more than 28 percent of their paychecks on mortgage payments. That's the standard that government mortgage giants Fannie Mae and Freddie Mac use when buying home loans from banks.
Potential mortgage payments were calculated using a 30-year loan with a four percent interest rate and a 20 percent downpayment—fairly standard market terms, according to Redfin. The mortgage payment and income/salary numbers helped determine the price range of homes that would be affordable to lower and middle-income earners.

One of the biggest reasons for the drop in housing affordability in Boston has been a surge in the median price of homes in the two- and four-bedroom range, according to Redfin. The median price for such family-sized homes has jumped to $837,000 from $542,000 in 2014—an increase of nearly $300,000 over the past two years. During the same period, the inventory of homes for sale has dropped 25 percent, Scharnhorst said.
By contrast, the most a family in Boston making $74,500 would be able to spend and stay within the affordable range is just under $437,000, according to Redfin.
"You don't see a lot of people leveling up as you used to," Scharnhorst said. "As prices go up, it's just hard to be in that no-man's-land where your home is for sale but you need to find another one."
In addition, with rents soaring, some move-up buyers are opting to rent out their old homes instead of selling them.
The only cities where the housing market is tighter for middle- and lower-income families, according to Redfin, are all in California's super heated real estate market: San Jose, San Diego, Los Angeles, and San Francisco. In San Francisco, just three percent of two- to four- bedroom homes are affordable for buyers making $80,500.
"The solution? More housing inventory made of a healthy mixture of home types for people of all incomes," Scharnhorst wrote in a recent blog post on the issue for Redfin. "A mixed-housing inventory is good for more than just affordability."