Home Buying
Home prices along 128 hit new highs amid changing economy
The prices are blowing past the highs reached a decade ago.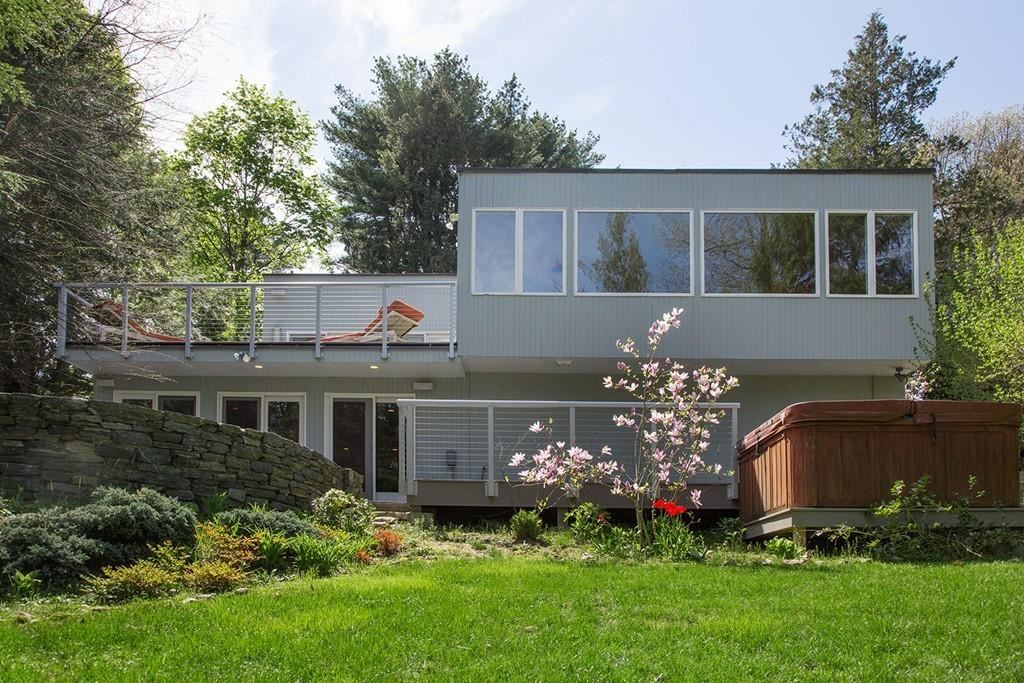 Home prices in towns along the 128 corridor are setting new records, blowing past the highs reached a decade ago amid strong job growth and increasing concentrations of wealth in upscale communities.
The most affluent towns along the highway, a concentration of tech and biotech companies in the Boston area, have seen the biggest gains, with prices in some cases about 40 percent higher now than they were in 2005.
The median price in Lexington was $1 million at the end of October compared to $723,825 in 2005, a 38 percent increase, according to real estate market tracker and data firm The Warren Group.
The median price in Wellesley has jumped 40 percent since 2005, to $1.2 million, up from $880,000 a decade ago, while Newton's median is now just below $1.1 million, up 30 percent from 2005 when it was $771,559, Warren Group numbers show.
Strong job growth in high-paying sectors like life sciences and technology along 128 and in the nearby Cambridge/Boston urban core is a major factor driving up home prices in the area, said Elaine Bannigan, owner of Pinnacle Residential Properties and author of the Pinnacle Report, which analyzes home prices in the western suburbs.
"There has been a paradigm shift," Bannigan said. "It all boils down to the higher paying jobs being along 128."
Bannigan said she routinely works with house-hunting tech and biotech executives who are moving to the Boston area from other areas of the country.
More than 2 million square feet of new office and lab space is either now being built or ready to start construction along Route 128, according to commercial real estate firm Cresa Boston, a brokerage firm that helps companies find new office space. Millions more square feet of new lab and office space have been built in Cambridge and Boston over the past few years amid surging job growth.
Other traditionally more affordable communities along 128 also saw significant gains, though not to quite the same extent as their wealthier counterparts.
Waltham's median price, at $520,000, is up more than 19 percent since 2005, from $434,450, while Burlington is up more than 20 percent during the same time period, to $481,000 from $400,000, Warren Group stats show. Dedham saw a 9.6 percent gain from 2005, to $430,000 from $392,250.
Lifestyle factors have helped fuel the run-up in prices in communities closer to Boston, brokers say. Buyers are increasingly becoming disenchanted with longer commutes, another trend that favors suburbs closer to Boston over the ex-urban counterparts, wrote Sam Schneiderman, principal broker of the Greater Boston Home Team, in an email.
"Most buyers want a commute that is no longer than about half an hour," Schneiderman wrote. "Some will settle for 45-plus minutes if they have to. Very few are willing to commute over 50-60 minutes."
But more than just local trends may be at work, according to reports on the local housing market by The Boston Foundation, a philanthropy involved with civic causes that has closely tracked changes in the local housing market.
The increases in home values in the wealthiest suburbs of Greater Boston also mirror larger economic trends that have seen the top earners across the U.S. reap the biggest gains, the foundation noted in its annual "report cards" on the region's housing market.
The foundation's latest report, authored by Barry Bluestone, a Northeastern University economics professor and an expert on the region's housing market, said home prices are now at least 29 percent above their 2005 peaks in "some of the toniest communities," a group that includes a number of suburbs along the western stretches of Route 128.
The report contrasts the surge in prices in some of the Boston area's wealthiest communities with a number of towns in the outer suburbs where prices have yet to get back to where they were in 2005.
"Essentially, this distribution of price appreciation over the past decade reflects something of the changing pattern of income and wealth distribution in the region and nation," the foundation remarked last year in its annual report card on the region's housing market. "The rich have continued to become richer, while working-class and lower-income families continue to fall behind."