Home Buying
Tips for keeping the peace when families co-own a retreat
Play nice, lawyer up, and get organized.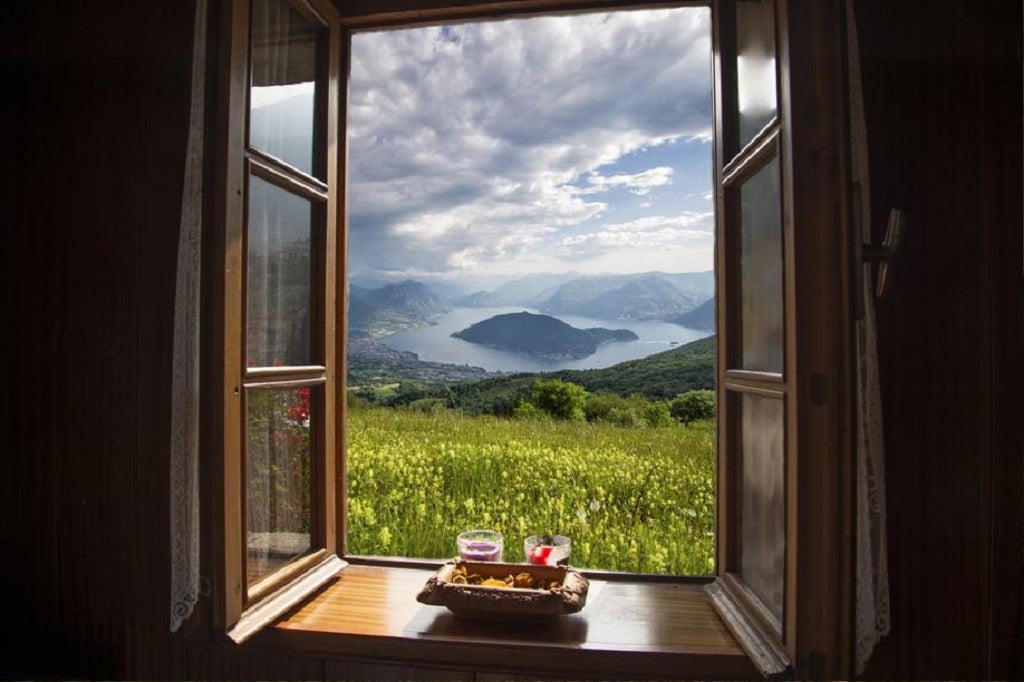 Michigan attorney David Fry hasn't spoken to his cousin in 25 years. He's hoping that says less about his ability to hold a serious grudge than it does about just how destructive it can be when a family doesn't deal with the problems that can come with sharing property before things get out of hand.
"I saw my mother, who was a third-generation owner, struggle with sharing a property with her older brother,'' Fry said. "His kids just moved in. And that was not our vision of how you share common property.''
When it came time to pass the property to the next generation, his mother put harmony above fairness and "essentially gave it away.'' And even still, the family remains fractured.
It's heartbreaking to see the extent to which families can fracture under the weight of shared property, especially when their forebears had probably envisioned just the opposite: harmonious sharing that would go on for generations, Fry said.
But the result wasn't all bad. Fry's personal experience and law degree led him to help his wife's family craft a written agreement for dealing with family vacation property. Soon he was helping others in lake-heavy Michigan, adding more clients each year until ultimately he formed his firm, the Cottage Law Center. Now 90 percent of the work he does is for families across the country planning for the future of those peaceful family retreats.
He's also coauthored a book, "Saving the Family Cottage: A Guide to Succession Planning for Your Cottage, Cabin, Camp, or Vacation Home.''
"I tell families there are three rules: One, compromise. Two, compromise. And three, when you've violated the first two rules, then compromise,'' Fry said.
That just gets exceedingly difficult when you have multiple families — families with different financial means, different expectations about cleanliness and stocked pantries, different needs for privacy, different ideas on how decisions should be made, and different tolerance levels for bad behavior.
The hottest flashpoint tends to involve finances, Fry said. When parents are no longer around to make the decisions and pay for repairs and maintenance, it will fall on the kids to ante up. The total amount varies from family to family, Fry said, but "it's much easier if the plan is put together by Mom and Dad ahead of time.''
Fry usually recommends setting up a limited liability company in which each branch of the family gets a representative on the board of directors. "It becomes a mechanism for making decisions that doesn't allow any one person to have veto power.''
Each branch of the family with part ownership has to commit to paying its portion of the upkeep, not tied to how much they use the property, Fry said, and there needs to be strict consequences for not doing so outlined in the written agreement.
If someone is delinquent, there should be an immediate suspension of the use of the property, Fry said, "because there is a high risk of bad feelings in those situations.'' If the delinquency continues over a matter of years, the family has the right to ask that person to sell his or her stake. "Then it is clear the family is going to be at odds, and it's better just to remove that person as an owner.''
Families also often disagree about who can be an owner. Does a spouse get to be one if the sibling he or she was married to dies? What about divorce? These things should be in the written agreement, Fry said. He's currently got clients dealing with a similarly difficult situation: It's not the siblings who are fighting, but the spouses of the siblings. "Because they don't have that emotional connection to the property.'' And they might be less inclined to be forgiving.
Another flashpoint can be scheduling and expectations about what kind of condition the cabin, cottage, lake house, or beach house should be left in for the next occupants.
That's the situation the Thrall brothers found themselves in.
Chris and Eric Thrall have shared a vacation property with their family in the Canadian Rockies for decades. Their grandparents built the log cabin, completed in 1950, in Waterton Lakes National Park with the idea that the family would enjoy it for generations to come. With the family continuing to grow, the brothers saw the need for a central, online system that would help organize visits by relatives and guests.
"The only option available was online calendars, but we just wanted something more,'' said Chris Thrall. "Necessity breeds innovation.''
The two created a site for their own family's needs, with a place for house rules, notice boards that alert everyone when supplies are running low, a schedule of who is occupying the house and when, maps and directions — even recommendations for things to do and places to eat.
"That was really the genesis of it, and we've been tweaking and working on it for years,'' Thrall said. After years of fine-tuning and taking ideas from the family, they were pleased with what they created and realized other families could benefit from it, too.
That led to the birth of SharedKey.com, which launched last fall and now helps people manage dozens of properties all over the world, from Cape Cod to the Italian countryside to a chalet in the Swiss Alps.
"We realized that our situation was hardly unique, and we wanted to make shared property situations easier to manage,'' Thrall said.
The site allows families and other property co-owners to publish pictures, track maintenance work, and post reminders for supplies, repairs, events, etc. While the Thrall family doesn't rent its cabin out, the site can help families that do. Those families can invite guests to join their house site, giving them access to the rules, maps, and basics like information about how to use the heat and air conditioning, how to get Internet access, what to bring, and what kind of cleaning is required before they depart. There's even an online guest book they can sign, plus contact information for neighbors, who to call if they get locked out, repairmen, and emergency services.
Other owners of the property are added as members, can make changes to the schedule, and have access to the more nitty-gritty aspects of homeownership, such as maintenance records. The site can automatically notify family members when changes are made in the schedule or new notices are posted. The fee is $49 per year, per property, no matter how many guests and family members use the site.
"The next feature we're adding is to help families manage finances,'' Thrall said.
Because their house is still supervised by his mother, Thrall says there's relatively little conflict over the log cabin. But he is one of four children, and now his generation is having kids. The hope is that SharedKey will help the family keep things amicable for years to come.
"Family harmony is our goal,'' Thrall said.
Chris Morris, the Globe's Travel editor, can be reached at [email protected]. Follow her on Twitter @morrisglobe. Subscribe to our real estate newsletter at pages.email.bostonglobe.com/AddressSignUp.